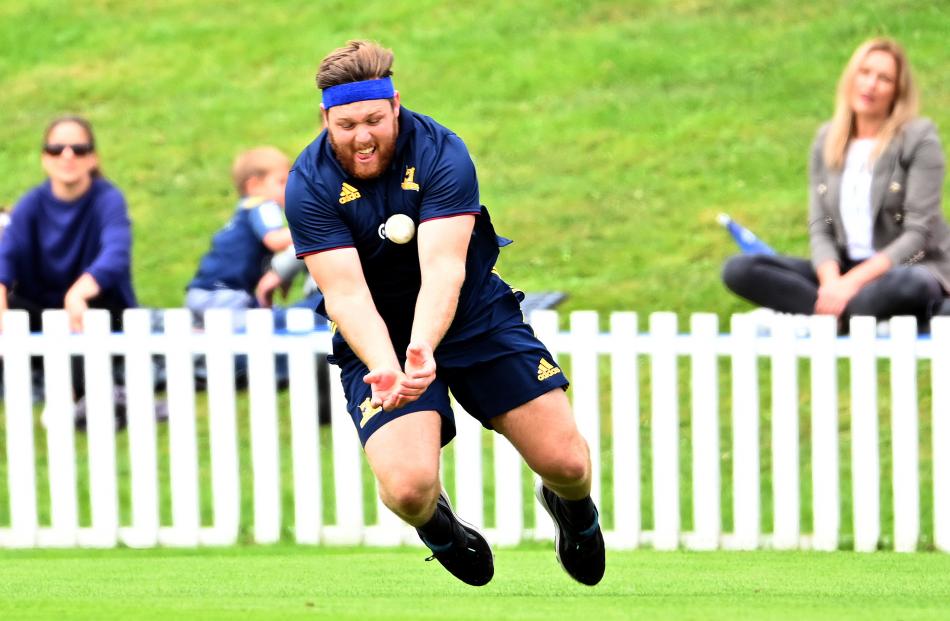 This really was a hit and giggle. And the Highlanders had the last laugh.
They got up to beat the Otago Volts in a not-too-serious game of T10 at the University of Otago Oval yesterday.
A crowd of around 600-700  watched as the Volts posted 107 for three.
It was a decent enough score but the batting lacked conviction. There were a few nifty trick shots which got their first and probably last outing.
And since when does a vanquished batsmen applaud the bowler?
With the ball, the best tactic seemed to be to spear it well wide of leg stump. Umpire Craig Cumming mostly turned a blind eye.
Josh Finnie damaged some bowling figures at the end with a rapid 29 from 10, or something like that.
The scoreboard took a back seat to the sight of Marty Banks tearing around the outfield in a headband and looking right at home in the 1980s.
The halftime break was what it was all about. Hundreds of kids playing cricket or rugby games against their heroes.
One of the little blighters has a lot to answer for, though. He sent a tennis ball whizzing past this reporter's ear.
Matt Faddes and Ash Dixon clubbed 30-odd and the Highlanders won by three or four wickets. Who cares really? It was a marvellous afternoon out. And all proceeds went to the Dunedin Wildlife Hospital.