Dunedin is now on the radar of the nation's top football eyes - and they like what they see.
National men's age group coach Des Buckingham has again been impressed during his second visit to the city this year.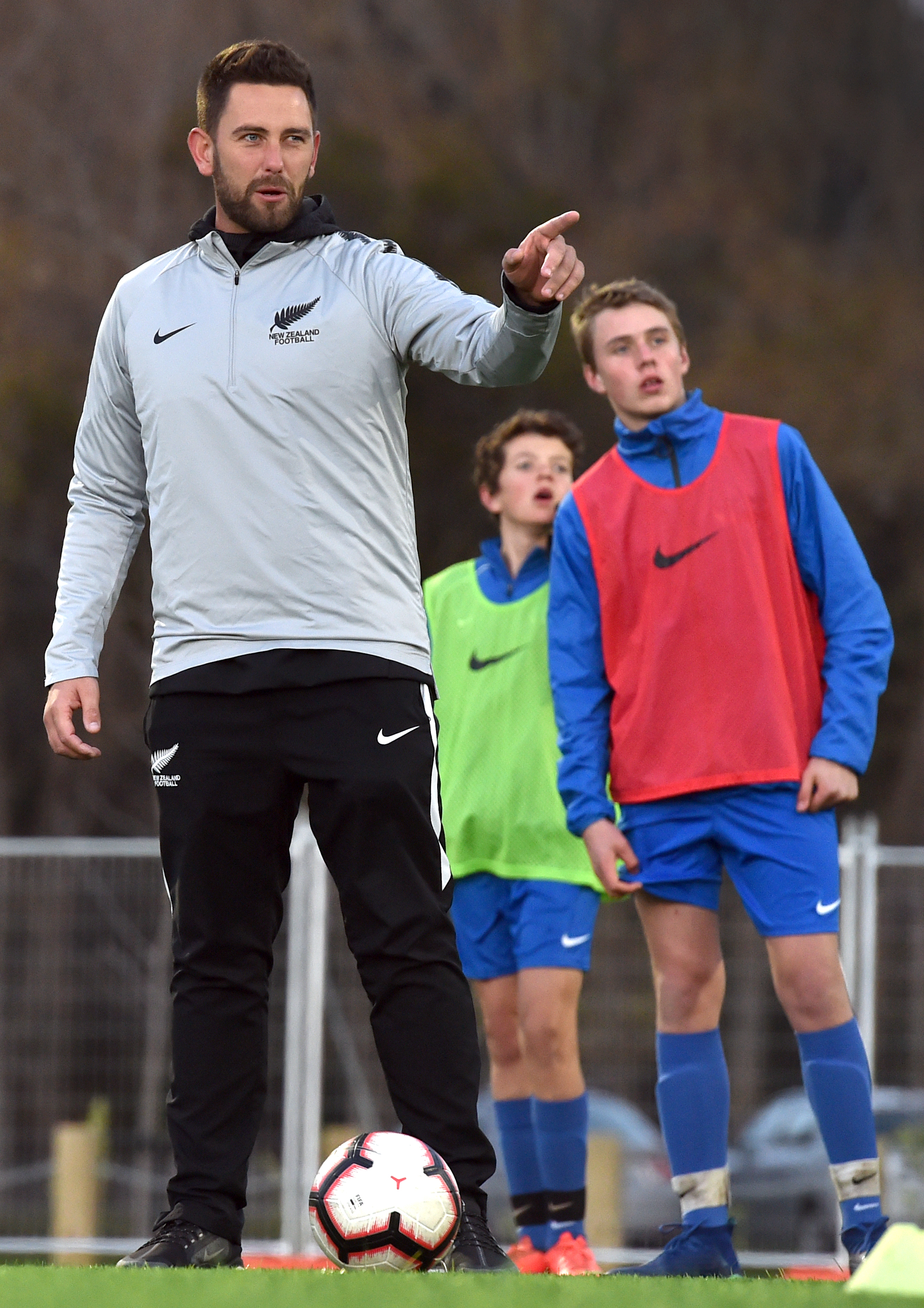 The New Zealand under-20 and under-23 coach has been in town for five days - nearly as many as he has been at home recently.
In that time he has coached both the Southern United academy and senior team, done several presentations and met with key figures on the ground.
It is part of a busy schedule which has included the under-20 World Cup and will also include the Olympic qualifiers, among other things.
His goal remains to engage with the country's football communities. Not only does that help him understand how each place operates, it allows him to see the top youngsters in their own environments.
''I really like what's happening here,'' he said.
''I turned up on Sunday morning and saw the [Southern United] academy's set-up for the full day's worth of training.
''It's fully staffed, looks like an excellent football programme and then again the work I've seen here in that respect, it's in a very good space.
''I think it's well supported by the local clubs as well, which is pleasing to see.''
While historically much focus has been on the country's bigger cities, Buckingham felt there was talent right across the country.
When taking a longer term approach - looking at the 2022 and 2026 World Cups - it was the 16-20 age bracket that was key.
Uncovering that talent was important, as was making the connections with those players.
It was now becoming possible to reach that point by remaining in the regions, rather than moving to Auckland.
The set-up at all 10 national premiership clubs was excellent.
Players were getting good coaching and had access to top-class facilities throughout the country.
In that regard he felt the new artificial turf at Logan Park was a huge boost for Southern.
Coupled with more visits from New Zealand Football, reaching the next level without moving north had become a far greater possibility.
''I think there are very similar pathways for players that grow up here now, both from an academy point of view and for senior players.
''Certainly there's a pathway from here through to [national league] and to other things.''
Players would also gravitate to different places.
He said it was important to remember there were quality players from the South now in other parts of the country.
Buckingham leaves today and has a similar five days scheduled in Christchurch.
He has a busy time ahead, including an under-23 international window in Australia, before September's Olympic qualifying tournament.