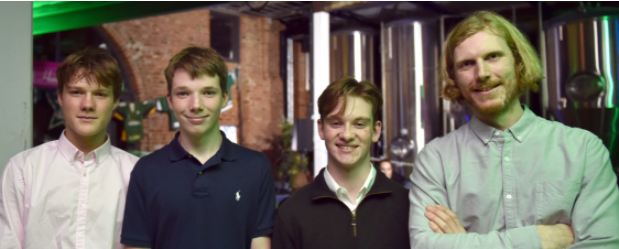 Even Paris Heyd has his limits on what he can achieve on the ice.
The 30-year-old has always shouldered a heavy load for the Dunedin Thunder.
The veteran forward has popped in 129 goals and made 134 assists in his 10 seasons in green.
He helped the Thunder reach the finals of the New Zealand Ice Hockey League in 2013 and 2014. He has always led from the front whether he has had the captaincy or not.
Off the ice, he is the manager of the Dunedin Ice Stadium — the Thunder's home venue.
He has also been helping coach the Thunder under-18 squad for the past three years and has stepped up to assist Thunder head coach Jeff Avery this season.
And to top it off he will actually be playing for two teams this year.
He has agreed to play for development side the Auckland Mako, which has joined the NZIHL this year.
It is a hectic season ahead. Real hectic. The Thunder and Mako are drawn to play each other on May 7 and May 8.
Even Heyd cannot play for two teams simultaneously — can he?
"Haha. The idea with the Mako is they are a development team with some senior guys thrown into the mix, so you only play for them when your own team isn't playing," he said.
"It sounds confusing but it will all work out."
Heyd is inked in to play two games for the Mako. He is only too happy to support the development of younger players.
And there will be plenty of opportunity for development this season. With the border restrictions in place, there will not be as many imports around the league as usual.
Imports are still allowed to play if they can get into the country or are already here.
The Queenstown-based Stampede, for example, should have a full roster of imports. Each team is allowed four or three if one of them is a goalie.
The Thunder will not have any. Matt Enright has naturalised now and the rest of the squad, which was unveiled at a function in Dunedin last night, are "locals", Heyd said.
It is a familiar-looking line-up. Experienced campaigner Jacob Hurring is closing in on 100 games for the team, as is Tristan Darling who has returned home from Australia.
Jonas Barakauskas, Dylan Devlin, Regan Wilson and Benjamin Harford shape as key players.
There are three rookies named in the 29-strong squad. Ian Audas, Connor Knowles and Jack Lewis will be playing their first campaign.
"I think everyone is pretty excited. Last year we had a bit of time off [due to Covid-19]. It was a shortened season so everyone is refreshed and ready to go again."
Heyd said it feels like there is a "different energy" around the squad this season and he is hopeful that will translate into some good results.
"We've had some older guys move back and some younger players come over from Queenstown. It just feels like a different energy with everybody being motivated and a bit more focused now."