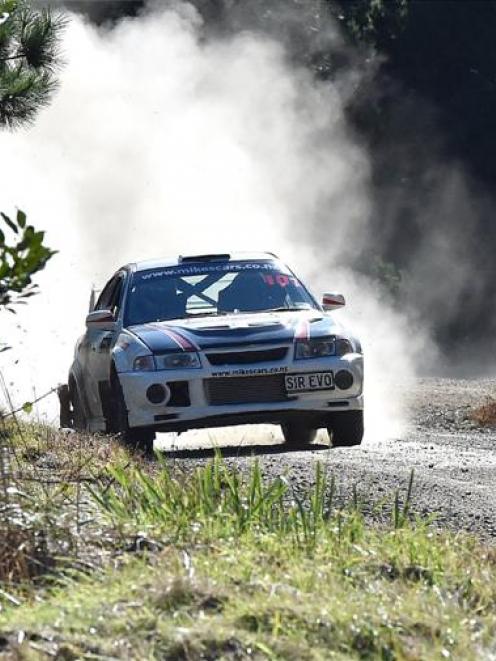 Dunedin driver Craig Molloy has taken out the Otago Sports Car Club Speed Weekend event held at Whare Flat and Three Mile Hill over the weekend.
Molloy, racing in the E class in his Mitsubishi Lancer EVO, won the hill climb event in a combined time of 3min 42.28sec.
He completed Saturday's 3.5km gravel road course in 2min 21.38sec and yesterday's tarsealed Three Mile Hill Rd course, of the same distance, in 1min 20.9sec.
Molloy finished the weekend just ahead of Glenn Frew, who had a combined time of 3min 42.78sec, and Mike Wellington, who finished in 3min 44.28sec.
Otago Sports Car Club president Daniel Cresswell said 39 drivers took part in Saturday's race and 63 lined up yesterday. Most drivers were local but some had come from as far as Ashburton and Queenstown, he said.