If you thought parking at the supermarket at Christmas time was unruly, Beachlands Speedway showed spectators just how interesting things can get when the season's driving tensions reach their peak.
Speedway president Matt Stewart said there were some ''spectacular'' crashes on Saturday night, when cars ended up parked on top of each other or in other awkward positions.
''It was a very interesting night — lots of accidents.
''Because of the rain all week, the track conditions were challenging but it was a great spectacle of driving skill. Lap times were really fast.''
He said 120 drivers from across the South Island competed and there were no major injuries.
He said the most entertaining event of the night was the battle of the sexes stock car race where the Otago Outlaws men's racing team and a team of women from around the South Island battled it out on the track for bragging rights.
''There was some pretty brutal racing and after all the carnage, the boys came out on top.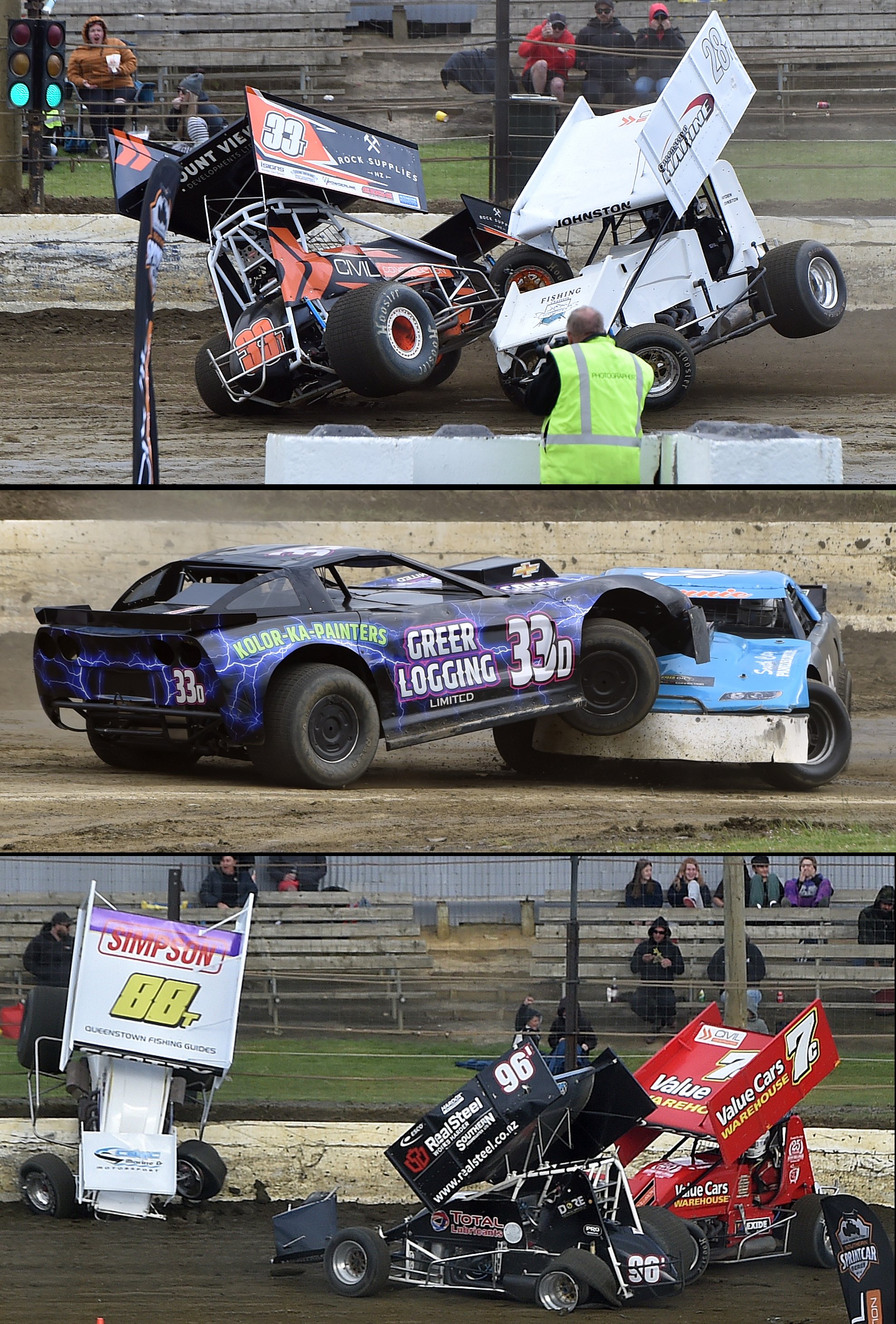 ''The girls were giving as hard hits as they were receiving, that's for sure.
''There was lots of sledging going on afterwards. I imagine their bragging rights only lasted until they got home.''
The major events of the night were the Otago Super Saloon Championships and a round of the Southern Sprintcar Series.
The super saloon championship was won by Campbell McManaway, of Nelson, followed closely by second-equal racers Ritchie Taylor, of Christchurch, and Ricky Bolton, of Dunedin.
The sprintcar series was won by Connor Rangi, of Nelson, second was Stephen Taylor, of Christchurch, and third was Nigel Colvin, of Cromwell.