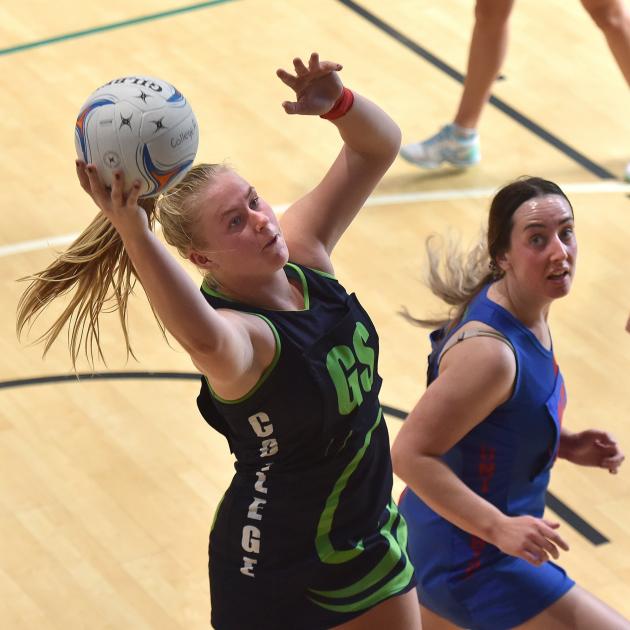 College A made a strong start to its premier A title defence, beating University Albion A 62-40 at the Edgar Centre on Saturday.
College created a lead early in the opening quarter and built on it throughout the game.
Both teams made errors as they settled into their work, but it was College that was able to better capitalise on turnover ball.
It made the most of a few loose passes by Uni Albion and was able to get the ball down court and into its shooters quickly.
College goal shoot Samantha Garrick and goal attack Ivy McLean had a good connection and created space for each other.
Despite the eight-goal difference, Uni Albion continued to work hard to create turnovers.
In the circle, goal shoot Ana Affleck and goal attack Bridget Thayer were confident and accurate under the hoop.
However, College was too strong and headed into the halftime break with a 15-goal lead.
Despite that, it looked like the momentum started to swing in favour of Uni Albion when it scored five unanswered goals at the start of the second half.
Its defensive end nabbed rebounds and turnover ball, while the attackers connected well with Affleck, who handled the tough pressure applied by College defenders.
College scored just two goals in the first six minutes of the third stanza.
College fought back, scored five unanswered goals of its own and extended its lead out to 17 points by the end of the third quarter.
McLean, who had moved back to goal shoot in the third quarter, was a strong target for her shooters despite tight defence.
She was able to receive the ball on the baseline, in the air, or by holding space.
Wing attack Mia Allison did well to shake off her defenders when receiving the centre pass.
Both teams went on a runs but by this stage, College had the game in the bag and won by 22 goals.
The other premier A games also resulted in wins by big margins.
Southern Magpies beat South Pacific Titans A 63-42, Phys Ed A defeated Phys Ed C 67-49, and Phys Ed B downed St Hilda's Collegiate School senior A 64-45.
There will be no games this weekend, due to Anzac Day. Games will resume on May 1.