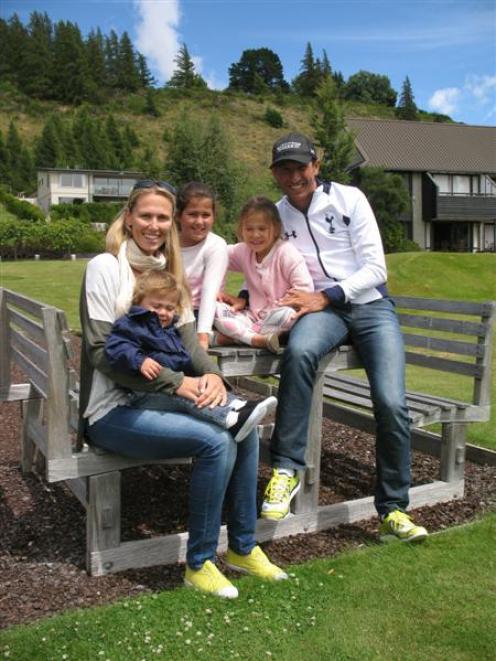 Young New Zealand and Australian triathletes need to show more ''mongrel'' if they want to reclaim a place on the world stage.
That is the view of Australian Chris McCormack, viewed as the sport's most successful exponent.
McCormack (39), in Wanaka preparing for Challenge Wanaka on Saturday, recounted how he began his international career living from the prize money in France in 1996.
He knew if he did not win races, he would be on the plane home.
''So I had to win money.
''You sort of had that mindset.''
He won nine races that first season and his overall tally is now 200.
He said the hard financial road he and the likes of Hamish Carter and Bevan Docherty followed gave them an edge over their rivals in the northern hemisphere, where most of the events were run.
''When we make that commitment to leave, it's very difficult to come home.
''When you arrive in Europe, you're in the deep end, so you really fight and claw your way through. I think we're a little bit harder.
''For a lot of the Europeans, the Americans, the circuit's on their doorstep, so when things aren't going good it's easy to go back home.
''We don't have that luxury. You've got to pull things together and try and make it work.''
As one of the sport's statesmen, the advice he gives to young athletes is to ''toughen up a bit''.
''Mum and Dad didn't pay anything for me.''
McCormack sees fewer New Zealanders and Australians competing at the top level and believes that is because ''the mongrel's a little bit gone''.
''I'm around a lot of the younger guys and they just don't ... they don't seem to have the fire.''
He recalls how ''raw'' he and his contemporaries were in the early days when no-one knew the limitations of a triathlete.
''The only limitation was, I don't want to go home, so I've got to go and race next week.
''Is it the best thing to do? Probably not. But you needed to pay your way.
''Ultimately, over time you get so race-hardened that when you were a little bit more established, and you backed off a bit ... you were unbeatable.''
He believed younger competitors modelled their behaviour on what top-ranked athletes were doing now but overlooked what they had needed to do to build a ''platform of success''.
''So they just don't do enough, I don't think.''
McCormack said he met lots of ''these kids'' on the circuit in Europe.
''For a lot of them it's fantastic: `I get to go to Europe, paid for by the Government, hang out, and if it doesn't work out I'll go home'.
''There's no investment on their behalf.''
He said a lot of questions were being asked about why New Zealand and Australia were no longer dominating the sport.
''I think it's a different mindset.
''We're not so tightly wound, we don't stick together ... I do think it's a bit of a mindset.''
When McCormack announced his intention to race in Wanaka he said he was coming to win and to break the course record - 8hr 34min 41sec - set by Richard Ussher in 2010.
Having inspected the course, noted the hills, heard about the wind, and acknowledged that it was early in the triathlon season, McCormack said the win would do. The record would be a bonus.