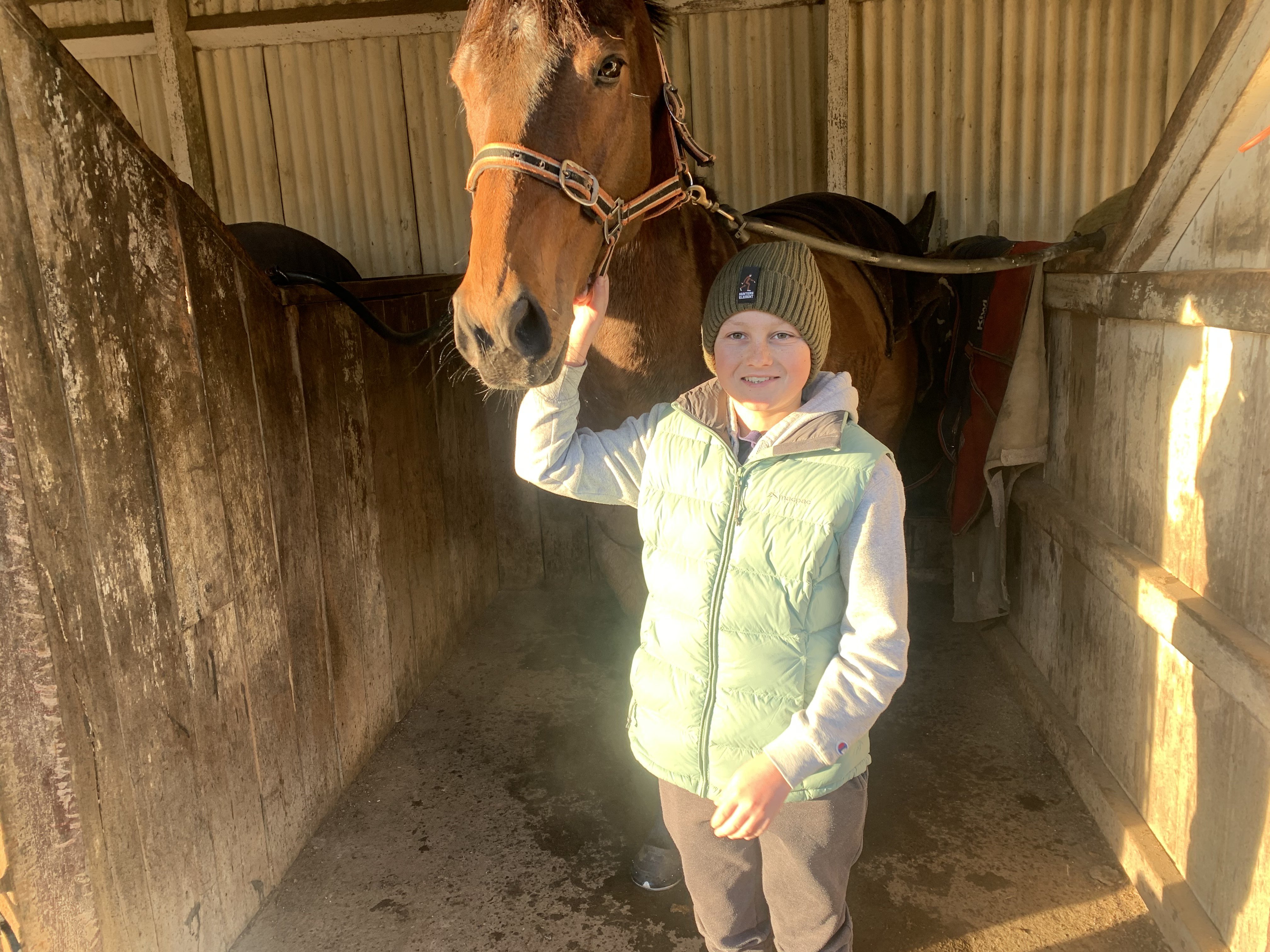 He is a pint-sized pundit who dreams of being the next James McDonald.
Cooper Stumbles (15) is a walking encyclopedia on racing but he hopes his future involves much more time on four legs than two.
The King's High School year 10 pupil has become a regular sight at Wingatui as he helps the Otago Racing Club with various jobs and spends time under the wing of trainer Terry Kennedy.
He is also an avid scrutiniser of form, has produced a bunch of videos tipping some good bets, and is this summer handling picks for the Otago Daily Times under the ''Cooper's Corner'' label.
As much as he enjoys analysing form, Cooper dreams of following McDonald and becoming a jockey at the top level.
''That's definitely my goal. I'm learning to ride at the moment, and I want to just keep doing that and being at the track and learning as much as I can.
''I'd like to get an apprenticeship. Then the dream would be to ride in Australia.
''If I can't be a jockey, I know I want to do something involved with horses.''
Cooper was a big Chris Johnson supporter but is now the No 1 fan of whizzkid Wiremu Pinn, who sent the youngster a signed pair of jockey breeches.
Like Pinn, Cooper is not a particularly strapping young man but he is more than happy with that, and knows a career as a jockey depends on how much he grows in the coming years.
''It's probably too early to call. But I'm on the smaller side.''
He might have an exciting opportunity around Christmas as he has a chance to spend some time with Matamata trainers Steven Ramsay, formerly of Southland, and Julia Ritchie.
Cooper has a fair racing pedigree. His grandfather is former top jockey John Dowling, and his great-uncle is Wingatui trainer Brian Anderton.
His obsession with racing started when he was about 9, he said.
''We were out for dinner one night and my aunty, Paula Dowling, was over on holiday from France. She used to be a jockey here.
''Her and Mum's cousin asked if I wanted to stay at their stable. So I just took that opportunity and have loved it ever since.''
Cooper looks after the saddlecloths on race day at Wingatui, and enjoys interacting with the jockeys.
He is always scouting for information to add to his bank of knowledge.
''I probably spend an hour to an hour and a-half every day just looking through form.
''When I'm looking at horses, obviously I'm looking at weights and draws and things like distance. But also how they handle a wet track or if they like it firm.''
He has been to a few meetings in the North Island, and a thrill was attending Cup Week at Riccarton.
The big question, of course, is whether he rates his ability to pick a winner.
''On my day, I can.''
So, here is the early nod for the Melbourne Cup.
''I quite like Montefilia. She sat three-wide in the Caulfield and managed to run fourth, and she'll run light, so I think she's a chance.''
Away from the track, Cooper is a keen lawn bowler, having already competed at the national championships.