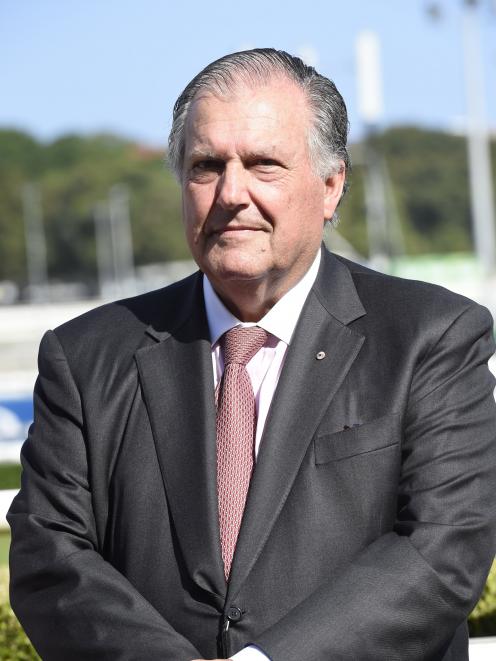 Lower South Island racing clubs have vowed to fight to keep their racecourses open, following the shock call for their closure on Thursday.
The clubs claim the recommended axing of their courses came without thorough investigation of the effect on their communities. Australian administrator John Messara has struck at the heart of country South Island horse racing with his report, which recommends seven tracks from Timaru south should stop holding thoroughbred race meetings.
Timaru, Kurow, Oamaru, Waimate, Omakau, Winton and Gore are identified as tracks which should be phased out.
Central Otago Racing club president Tony Lepper said the proposed closure of the Omakau thoroughbred track was "a kick in the guts for rural Central Otago."
Mr Lepper planned to talk to his committee about how they could retain thoroughbred racing at Omakau.
Gore Racing Club president Justine Abernethy said its racecourse would not close without a fight from the local community. Officials from thoroughbred and harness racing clubs in Eastern Southland had started talks about the future of the course, she said.
Messara visited Gore racecourse when he was researching for his report, but appeared not to give it thorough consideration as he was there for "about five minutes", Abernethy said.
Gore Racing Club and Gallop South officials were waiting for the Australian to arrive and he was gone before they got a chance to say hello, she said. 
"We were waiting for Mr Messara to come and meet with us and he drove in and drove out. He didn't have a look around the facility or anything. He has made a decision without looking at the big picture.
"But you need to understand what this facility means to the community and where are trainers going to go that are in Eastern Southland."
Mr Messara's report outlines how the racing industry will save money from the closure of courses.
He suggests that affected clubs can race at other courses.
Ms Abernethy said moving away from its home area would spell financial disaster for the Gore Racing Club.
"Once we move our race meetings outside of our area we can't take that money outside of our area. For our sponsors, our supporters and the people that have supported us, we are not just going to say that is it for the Gore Racing Club."
Mr Lepper said Central Otago Racing Club would also lose out if it held meetings away from home.
"They talk about us racing at Cromwell, but we use local sponsors and local people and we may be able keep the enthusiasm up to chase around to and get sponsors for a while, but it is hard when you move."
"In time that will wear us out and the club will disappear."
Waitaki Mayor Gary Kircher said news of the recommended phasing out of local racecourses — Timaru, Kurow, Oamaru, and Waimate — was both "a bit of a surprise" and disappointing. 
"They're really cleaning out our area," Mr Kircher said.
"They're gutting the South Canterbury-North Otago area."
Due to some involvement with the Oamaru Racecourse committee he knew it had plans for development which were now obviously in doubt.The racecourses hosted days that were a big deal for their communities.
"It's also disappointing for the racing fraternity those with up-and-coming horses that want to race them locally, they aren't going to have somewhere in Waitaki, Waimate or Timaru that they can go to any longer."
Mr Messara's landmark report has provided the racing industry with a blueprint for wide-sweeping legislative and structural change.
The recommendations in the report look set to be followed by Racing Minister Winston Peters, who clinched government support for the New Zealand First racing policy in its coalition agreement with Labour.
Mr Messara has recommended that thoroughbred racing clubs are stripped of any claims they have over the ownership of their racecourses so the tracks can be sold by racing authorities.Those sales would help maintain the tracks he thinks should hold race meetings.
His report refers to the sale of thoroughbred tracks and does not specifically refer to harness racing and greyhound venues. Should the recommended legislation be written in a manner which allows racing authorities to cease any racetrack, harness racing tracks could be sold.
Complicating the matter is harness racing clubs own part of some of the country's racecourses used for thoroughbred racing.