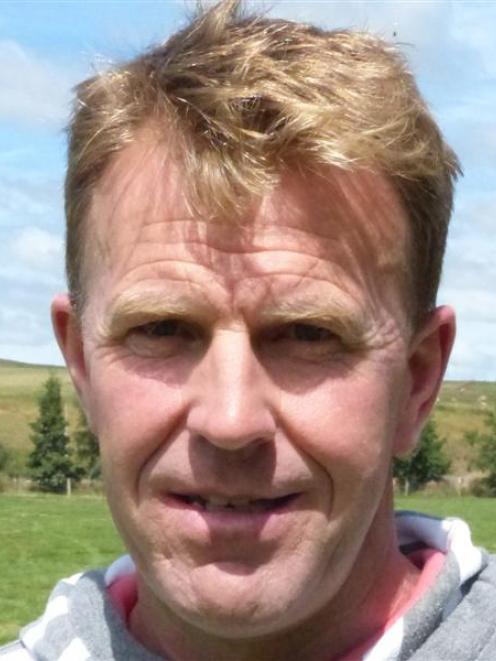 Cran Dalgety is firmly focused on Four Starzzz Flash's Interdominion heat at Menangle tomorrow night, but there is a tough little pacer at home itching to remind Dalgety how good he still is.
Dalgety has two pacers engaged at Menangle - Four Starzzz Flash's stablemate, Christen Me, is looking to qualify for the group 1 Chariots Of Fire for 4yr-olds with a win in the group 2 Hondo Grattan Stakes.
Four Starzzz Flash has kicked on since joining Dalgety's stable late last year, winning the Central Otago Cup just a week after his sub-4min win in the Ashburton Cup. He has drawn immediately outside Mah Sish in the second - and stronger - Interdominion heat at Menangle. The top three placegetters gain entry into the final on March 3.
The son of Four Starzzz Shark hit a snag in the Hunter Cup on February 2, and Dalgety is willing to forgive him that run.
''They broke the track record and he was back and three wide so he had a bit of an overland trip,'' Dalgety said. ''As much as I'd like to win each start with him, I've thrown him in with the big fish and he'll come out of it bigger and stronger, because he's at the stage where he's got to be ruffled to actually be made better.''
Christen Me faces a tough barrier draw of eight in the Hondo Grattan, especially with Victoria Derby winner Scandalman inside him, but his last two runs - behind Jason Rulz in the Pelorus Classic and Terror To Love at Addington last week - have left Dalgety in no doubt as to his ability.
And while he may have missed a chance to qualify for the A$200,000 ($NZ244,000) Chariots of Fire when his huge run in the Pelorus Classic just came up short, it did not bother Dalgety too much.
''I would have started in the two heats anyway, as they're both $50,000 heats. So if we can't run one or two in one of them, we can't win the final.''
Smiling Shard, last seen at Alexandra Park in December 2011, is slowly working his way back to the track after an operation on a suspensory strain.
''He's going to trial in six weeks - he's been hobbled [in work] for two weeks,'' he said.
''So far he's been good, but the only thing is he's OC (open-class) rather than C0 (a maiden), so he's got to come back at full flight.
''He's still got the will to win and the kill in him, I can tell you that anyway.''
Dalgety is careful not to commit the little son of Grinfromeartoear to any race at this point, as he monitors the three-time group 1 winner in his comeback.
''I haven't mapped out a particular race for him, as we've got to get his four tyres pumped up first rather than start back with a programme.
''After his first start, we'll know exactly where we are with his racing regime.