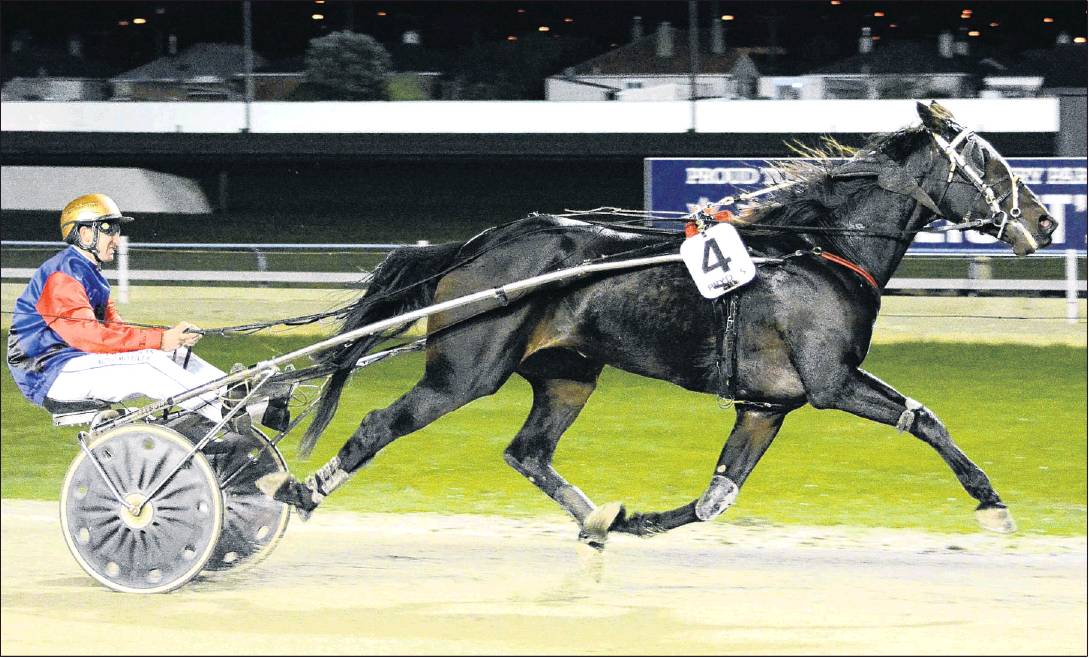 There could not have been a more appropriate style for Oamaru driver Matthew Williamson to bring up his 600th New Zealand driving win.
The popular reinsman got to the milestone with a bold, free-wheeling drive on Dream Big to win the Eric Ryan Memorial Trot, race 6 on last night's Forbury Park programme.
Williamson, in the gold cap he sports on southern racetracks, is a distinctive sight.
Racking up 600 career wins, as well as 50 wins for the current racing season, was something the driver reflected on with pride —and some humour — after the race.
''It is a big achievement — 400 to go until we get to the real big one,'' Williamson (26) quipped.
''Fifty wins for the year is great, too. It is always a goal in the season to get to 50.''
Among Williamson's career highlights are three group 1 victories.
They include wins in the 2012 New Zealand Standardbred Breeders' Stakes with Luisanabelle Midfrew and the 2012 Harness Jewels' Diamond with Pembrook's Delight.
The reinsman also steered Leighton Hest to a Harness Jewels' Ruby victory, in his first season of driving, in 2009.
''They were big thrills,'' he said.
Williamson also has two group 3 victories and three rich sales series final victories on his driving resume.
He was quick to give credit to the trainers and owners who have helped him amass so many career highlights.
''There have been a lot of nice horses and good owners and trainers,'' he said.
Dream Big's win in the Eric Ryan Memorial Trot also provided trainer Murray Tapper with a special win.
Tapper previously worked for Ryan, the former Canterbury trainer, who died in 2010.
During his 14-month stint in his stable, Ryan had many good horses and wins, Tapper said.
Earlier in the night, 3yr-old pacer Captain Mannering scorched around the 2200m distance on the Forbury Park track in an impressive time of 2.42.2.
Captain Mannering has shown steady improvement since having a short spell in February.
Both trainer Tony Stratford and driver Dexter Dunn agreed the pacer was ''a different horse'' since resuming, Stratford said.
As they did last week, the Lyndon Bond-trained Explosive Star and driver Blair Orange were handy to the pace and scored back-to-back wins at Forbury Park.
In contrast, the Robert Wilson-trained Machie Mach and driver Jonny Cox again swooped late with a dashing sprint to win in exactly the same style as their last-start victory on the track, earlier this month.
 - Jonny Turner