It was always thrilling, never comfortable but for all the angst, tension and uncertainty, arguably the right result emerged from one of the best 80 minutes in recent memory.
A 15-15 draw. Maybe no one wanted it. It felt flat, no one sure what to do at the end but then again, it felt that was also fair.
How to separate these two teams when they gave so much. It was certainly the right call for the wrong reasons that the game wasn't decided by an offside penalty in the last minute.
That would have been harsh on the Lions, a bug bear for rugby's rules but then again, it was harsh last week that the All Blacks were pinged for something not too dissimilar.
Maybe with another minute, the All Blacks would have got there and perhaps, only just, they probably would have been the more deserving winner. But the Lions were terrific.
They were the opponent they wanted to be and while they came up short - or not quite where they wanted - it wasn't for want of giving everything plus more.
There haven't been scenes of such an intense nature since the 2011 World Cup. And maybe even then there was nothing to match this. Not the noise anyway - not the feeling the stadium was alive.
Not the feeling there were actually 50,000 people playing.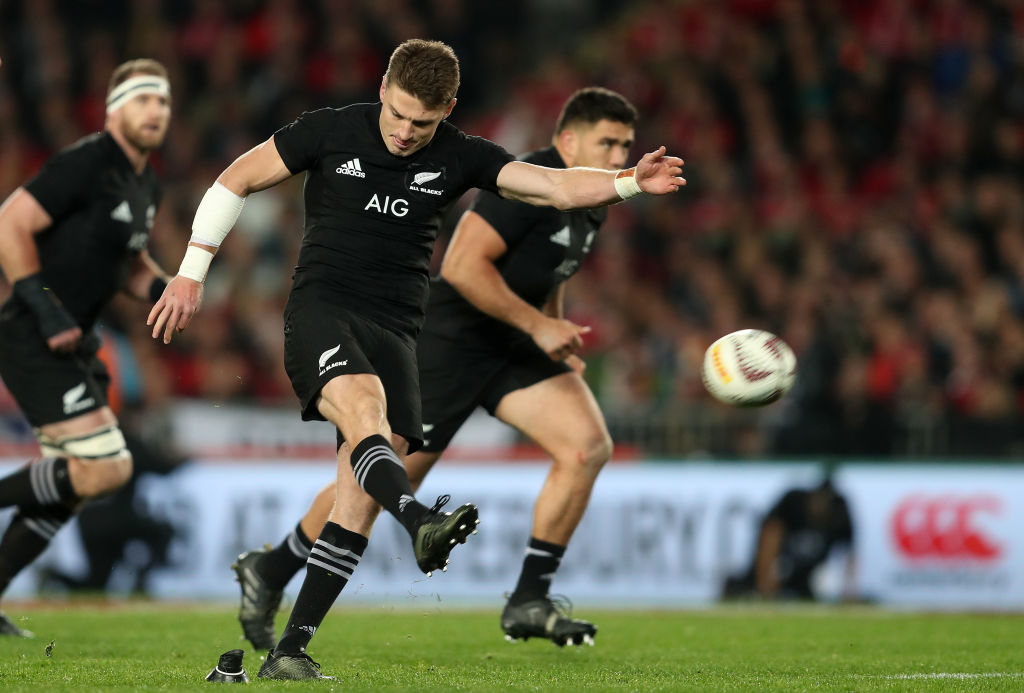 The international game had been crying out for a game like this - one where two high quality teams went at it for 80 minutes, their skills on show, their bravery, commitment and desire to test each other being quite wonderfully obvious.
This was drama with spectacle, the combination everyone wanted and not since there hasn't been a game quite of this ilk since the All Blacks played the Springboks at Ellis Park in 2013.
This was similar. Mistakes weren't going to define or determine the contest. It was a game of adventure and the winner was ultimately going to the one which had the most clinical edge.
It came down to execution in the end. As in neither side was quite able to achieve what they wanted on that front, hence the draw.
The All Blacks maybe won the physical contest. They certainly owned the scrum but the Lions will feel that while they were scrambling at times, their forwards did enough to ensure there was a reasonable attacking platform.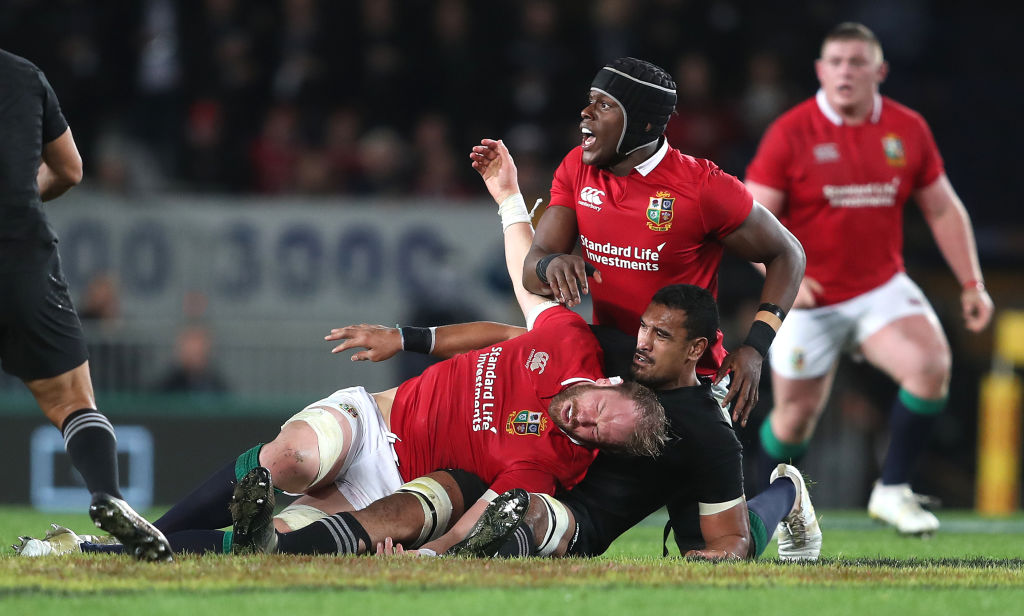 It wasn't always how they wanted or where they wanted, but the Lions got enough quality ball to show their pass and catch work. And they were again organised, potent and clever in the way they attacked if lacking that killer last movement or pass.
Then again, they were running at an All Blacks defensive screen that was in the mood to tackle and work for one another.
It was a collective effort, marked by one moment, when Jerome Kaino monstered Taulupe Faletau, hit him back and stole the ball in the process.
And yet the Lions will feel they had their defensive moments, too. They made enough big hits that nothing came easy for the All Blacks.
That's all both teams wanted - to come off feeling they left it all out there, fired all their shots and know that while defeat, if it should come, would hurt, it would hurt much less if the tank was empty.
But a draw...that was a tricky one to know how to feel.

RESULTS:
New Zealand 15 (N. Laumape, J. Barrett tries; B. Barrett pen, cons)
British & Irish Lions 15 (O. Farrell 4 pens; E. Daly pen)