Otago will fly home with the Ranfurly Shield in tow today but the celebrations are not going to go on for too long.
The players were full of excitement last night after the 23-19 win over Waikato but the off-field stuff is not likely to go much further than today.
They are due to land back in Dunedin at 5.20pm today and are then scheduled to head to the Mornington Tavern to show the Shield off to fans and also continue to soak up the excitement.
But they still have the aim of winning the Mitre 10 Cup Championship and will host a semifinal against Hawke's Bay next weekend.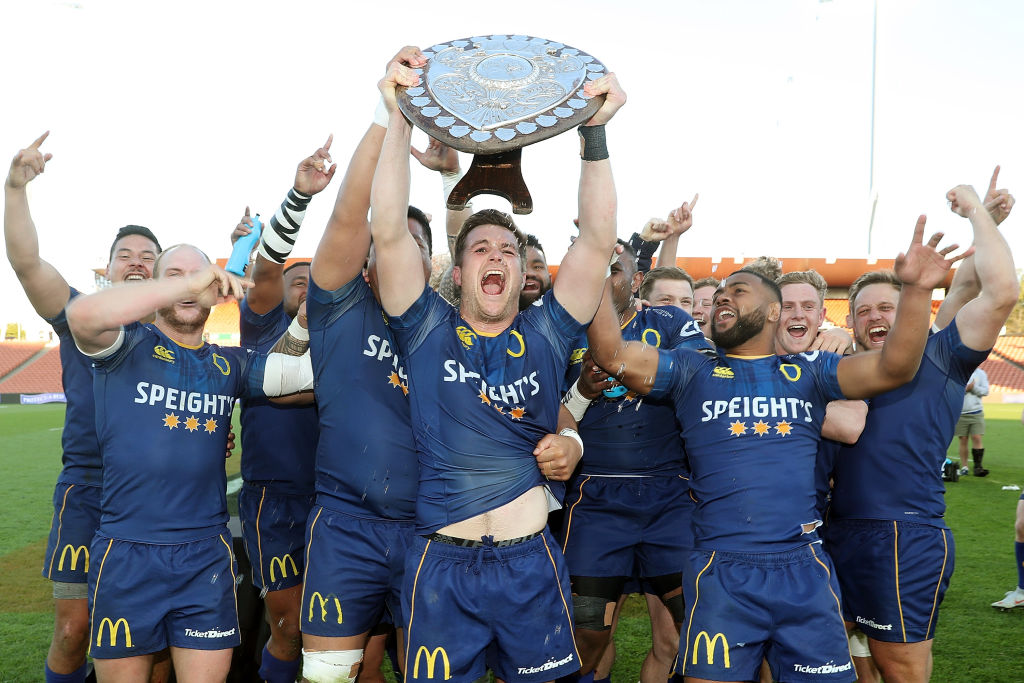 Coach Ben Herring said the side still had a big game this week so would not party too long.
The win over Waikato was not only a bonus for the team in winning the Shield and holding on to it over summer but it also meant they would get to host a playoff game.
If they had lost, Otago were set to be heading to Napier for a semifinal. With no accommodation available in the Bay, Otago management was looking at staying at a marae or splitting the team up into separate private accommodation.
But the gutsy win over Waikato put to bed those fears and the men in blue will sleep in their own beds this week.
Waikato will host Northland in the other semifinal in the championship section.
The Otago union bosses will meet early this week to decide how to celebrate the Shield success.
Otago won the log 'o wood back in 2013 after a 56-year drought but the Shield defence lasted only nine days as Hawke's Bay won it in the first challenge.
The union drove the Shield right round the province in the week after the 2013 win, but there is no rush this year as it will hold the trophy over the summer.
Otago will get five compulsory challenges next year in the Mitre 10 Cup and are also likely to play a couple of challenges against Heartland sides such as North Otago or Mid Canterbury.
The team picked up no new injuries from the win over Waikato and will be looking at revenge over Hawke's Bay, who beat they earlier in the season.
The exact date and time of all four semifinal games will be known later today.
 - Steve Hepburn in Hamilton