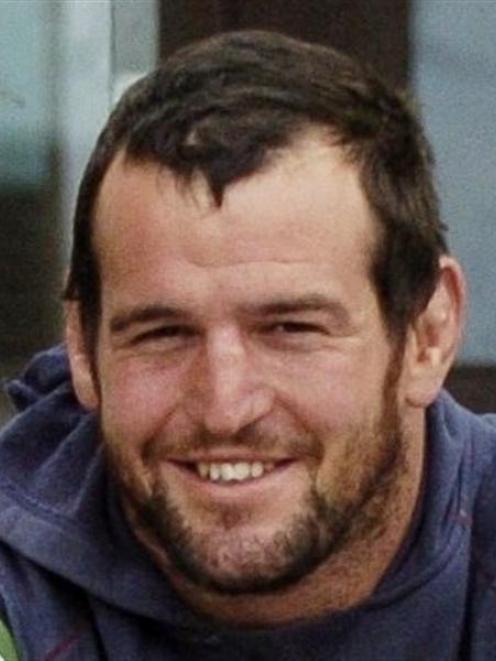 The Otago union would gladly welcome Carl Hayman back to the province but any return to New Zealand for the big prop will be driven by the national union.
The New Zealand Rugby Union said over the weekend it had started preliminary talks with both Hayman and Aaron Mauger about returning to New Zealand after their contracts were up at the end of the northern hemisphere season.
Hayman is in the last year of a deal with Newcastle, as is Mauger with Leicester.
Otago Rugby Football Union chief executive Richard Reid said the union would be keen to get Hayman back playing for the Highlanders.
But Reid said the reason Hayman would return to New Zealand was to play for the All Blacks so it would be highly unlikely he would play for Otago, which is the way the system worked.
"From a Super 14 point of view, it would be good if he comes to Otago.
It is a moot point in whether there is any value in a union signing an All Black.
But having the likes of Adam Thomson, Ben Smith and Tom Donnelly in Otago is good for rugby, [and] gives kids and other players something to aspire to, although they may not be available for most of the season," Reid said.
The new agreement between the NZRU and the New Zealand Rugby Players association meant provincial unions paid less to its All Blacks.
Reid said the Otago union kept in touch with Hayman, but he did not know how far talks with the national union had gone, and whether he would return to New Zealand.
Hayman (30) left Otago at the end of the 2007 season, after playing 68 games for Otago and 81 games for the Highlanders.
He had played 45 tests for the All Blacks.
Meanwhile, new Highlander Michael Hobbs will not be playing his provincial rugby for Otago.
Hobbs (22), an inside back, was signed by the Otago union in November and then named in the Highlanders later that month.
He indicated at that time he would wait until Christmas to decide whether he would stay with the Wellington union or move to Otago.
Otago Rugby Football Union chief executive Richard Reid said Hobbs had preferred to stay with Wellington and so would be a loan back player for the Highlanders.
Otago has similar deals with the likes of midfield back Jayden Hayward and prop Clint Newland.
Hobbs would play for the Highlanders and be loaned back to Wellington for the national provincial competition.
Reid said it was disappointing for Otago Hobbs would not play for Otago but it was understandable he wanted to stay in Wellington.
Hobbs was injured for all of the provincial season last year with a sore back and he had been looked after by Wellington.
He might have felt he had to repay the union some loyalty, Reid said.
Hobbs, the son of New Zealand Rugby Union chairman Jock Hobbs, is a commerce student and, after studying at two different universities, in Queensland and at Victoria in Wellington, might not have wanted to switch his studies to a third university.
Otago has the likes of Glenn Dickson and Chris Noakes to wear the No 10 jersey but there is no obvious candidate to fill the position one place further out.