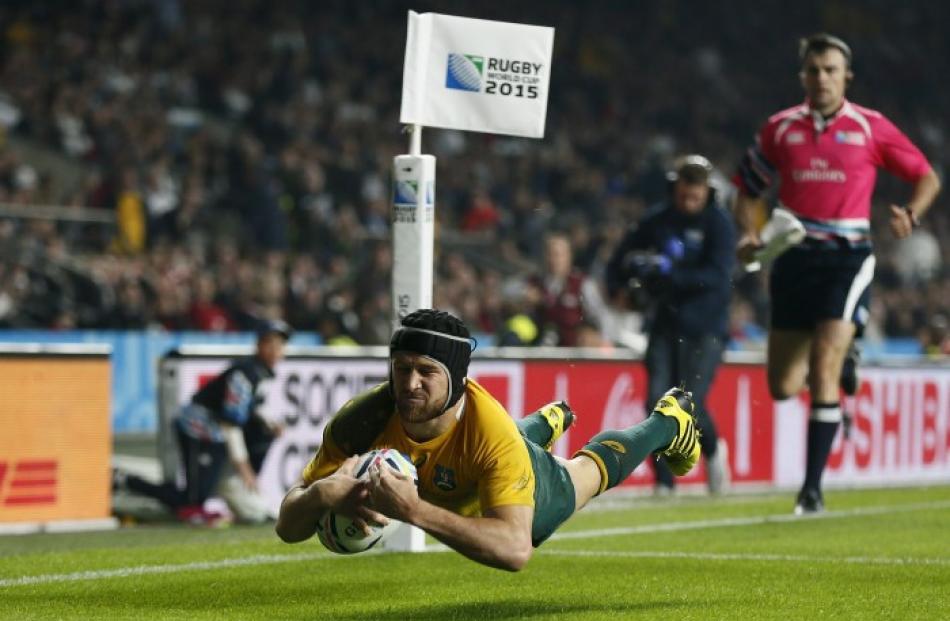 ODT Online rugby writer Jeff Cheshire identifies some key points from Australia's  33-13 win over England at the weekend.
Contrasting scrums
A year ago who would have thought that Australia would bully England in the scrum on the way to thrashing the World Cup hosts to knock them out of in pool stages? There is no doubt the Wallabies' scrum has come a long way and they had England under all sorts of pressure. It was not only the fact that England could not gain parity, but that they could not establish dominance in this area that was their biggest problem.
When you put so much emphasis on the scrum, like England does, you really need to get it right. They use it as a weapon to try to win penalties, allowing them to kick goals and get into better position on the field. When this went out the window they lost one of their major threats, and when they started going backwards, they had no answer.
England's lack of creativity
England lacked the ability to create space to attack in, nothing new there. While they seem to want to try to use the ball more than in the past, they are still a way off doing it effectively. Their forward pack works hard and tries to suffocate teams, but it lacks ball skills and any dynamic qualities. While it worked for them in 2003, it limits their options and when things are not going to plan, they do not have the personnel to play a different game. The backs had a few nice touches, but they rarely did so in space, which comes back to needing to do a better job of manipulating the defence.
Twin opensides
Much has been made of the twin openside flanker threat Australia have been going with and it was one which proved potent once again. David Pocock in particular was outstanding as he got around the field quickly and attacked the ball at the breakdown. He proved hard to budge and turned over a lot of ball. Meanwhile, Michael Hooper was his usual busy self, making tackles and getting around the field at speed. On the blindside Scott Fardy was fairly prominent too. In contrast England's loose forwards were virtually anonymous.
Foley's brilliance
Scoring a lot of points does not always mean you had a blinder in rugby, but in this case it did. Bernard Foley notched up 28 points, including two tries, confirming he is the best man to wear No 10 for Australia. With ball in hand he ran well at the line and showed his ability to take gaps, while he did a good job of finding space with the boot in general play, along with being perfect kicking at goal.
How good are Australia?
This was Australia's most convincing away performance of the year. While they have looked pretty good at home in recent times, they remain unconvincing elsewhere. Since the last World Cup they have won just 51% of their games outside of Australia, a figure propped up with recent wins over Uruguay and the USA. While five of their 14 losses were against New Zealand, they have also lost in Europe every time they have been there since 2012. But you can only read so much into all of that and despite looking average against Fiji, they looked sharp today. Their scrum could be a genuine weapon if they play the All Blacks, while they will undoubtedly target the maul too.
The threat of Pocock and Hooper has already disrupted the All Blacks once, while they have a backline that is capable of being dangerous if they get good ball. But you do not always know what you are going to get. Australia are a team that can be brilliant one week and horrible the next three, then be brilliant again for another couple. That is what makes them so dangerous and if they are on form, the All Blacks will be in for a tough day if they meet.