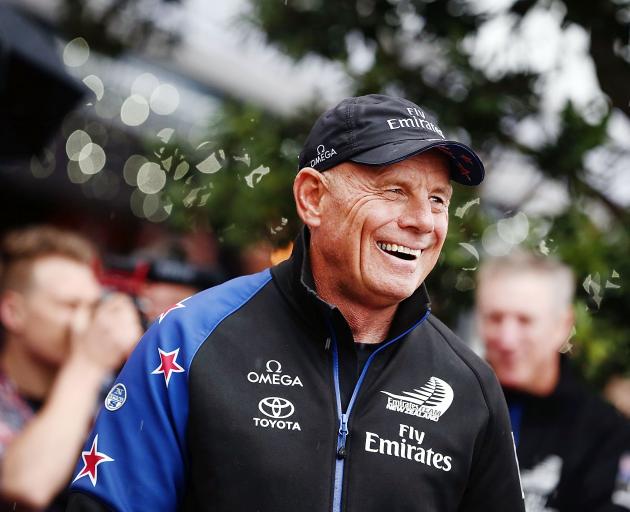 The next America's Cup regatta in 2021 will see a return to traditional arm-grinders, ending the use of cycling-style stations, Team New Zealand boss Grant Dalton says.
Team New Zealand used the 'cyclors' - grinders who sat on upright bike stations and used their legs rather than arms - to generate the hydraulic power needed to sail the foiling catamarans in Bermuda to win sport's oldest trophy off Oracle Team USA in June this year.
"The grinders will return," Dalton told Italy's La Stampa newspaper on Tuesday when asked if the cyclors would feature on the new class of yachts for the 36th America's Cup.
Team New Zealand, who are still working through the competition rules with the challenger of record Italy's Luna Rossa, have already confirmed that the next regatta would be sailed in monohull yachts.
Dalton said the conditions on Auckland's Waitemata Harbour were not conducive to sailing the catamarans.
"We believe our design team is capable of giving us another great yacht, and that catamarans wouldn't be ideal for the (choppy sea state) in Auckland.
"But I want it to be clear that winning the America's Cup is a privilege, a privilege that includes the duty to safeguard it's sporting value."
Dalton added that a nationality rule - something they had previously indicated they wanted to introduce - would be restricted to the sailors and only a percentage of crew members on the boat would need to carry passports from the competing country.
Team New Zealand are set to release their plans for the regatta next week, but the final design rules are not expected until November 30.