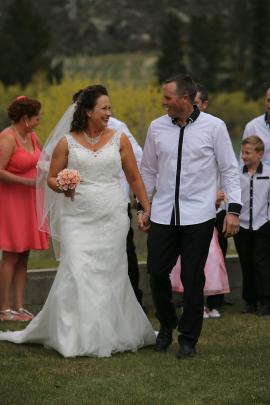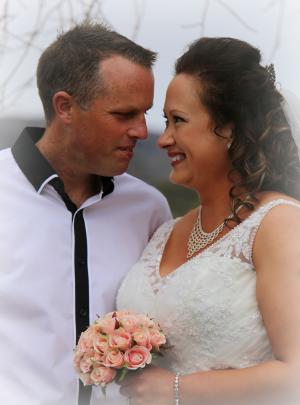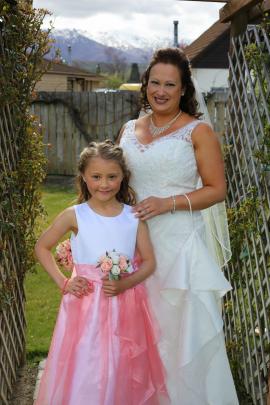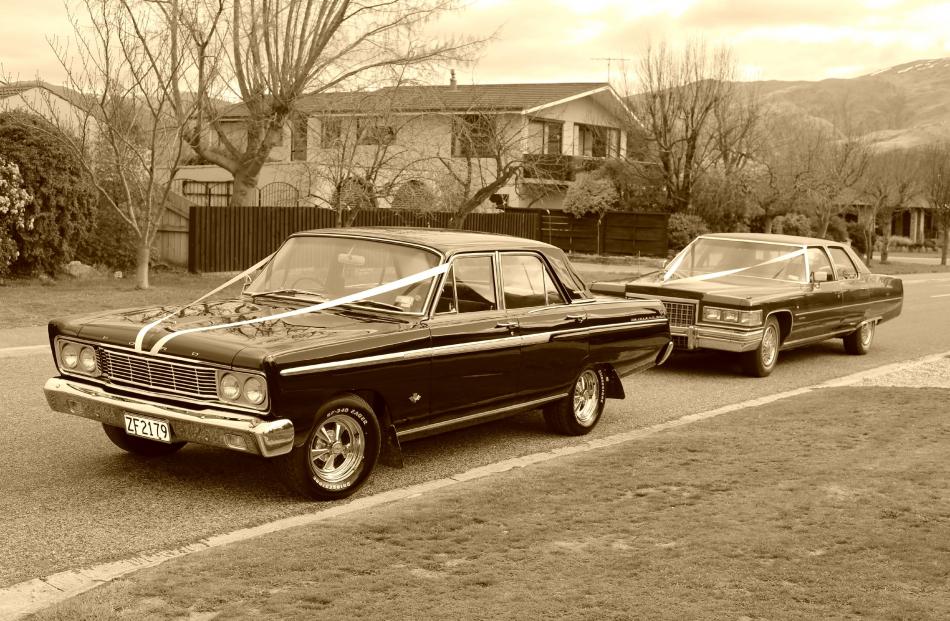 Rochelle Stanton (40), school secretary and Dan Mason (37), road maintenance worker

We live in Dunedin but had our wedding on Saturday September 19, 2015, in Cromwell. It was a doubly special day as we celebrated my 40th birthday on the day as well.

When and where did you meet?
We met through our boys' soccer team about six years ago.

The proposal
The proposal was very romantic. We were in Cromwell for the weekend and were enjoying a wine in the sun at the Wooing Tree. Dan bent down to do up his shoelace then got down on his knee and proposed to me. It was amazingly romantic.

Where was the wedding?
The wedding was beside the lake in Old Cromwell Town, and the reception was held at the Cromwell Memorial Hall.

Why did you choose the venue?
We love the lake in Cromwell so we decided it would be amazing to get married beside the lake in front of our close friends and family.

The dress
The dress was purchased from Elite Bridal in Dunedin. This was after two previous failed attempts at getting the perfect dress. I finally decided to go and try one on and found my dream dress that fitted my body shape.

The bridesmaids' dresses
I had four bridesmaids and chose a gorgeous coral colour for their dresses. I chose a knee length as I thought they could wear them again if they wanted to.

The flowers
I chose to have artificial flowers made. They were absolutely beautiful with diamantes on the coral colour roses for my flowers and the girls had a mix of white and coral roses in their bouquets with diamantes also on the coral colour roses.  All bouquets had diamante wrap around the handles.
The caterer
We organised our own food for the wedding, with nibbles and platters on the tables and finger food all night. We arranged for Mum and Dad's neighbours to help serve the food. It was a lovely relaxing day.
Highlight of the day
The highlight of the wedding day would be marrying the most wonderful, kind and loving man, my best friend and soul mate; our family becoming one family with two children each (a happily blended family).
Our photographer
Our photographer was the lovely Sharon Hawker. She was so amazing and professional and knew exactly what she was doing. We love all the photos.
Our wedding day was a truly magical one filled with laughter. It was so amazing to marry in front of our four children and close friends and family.