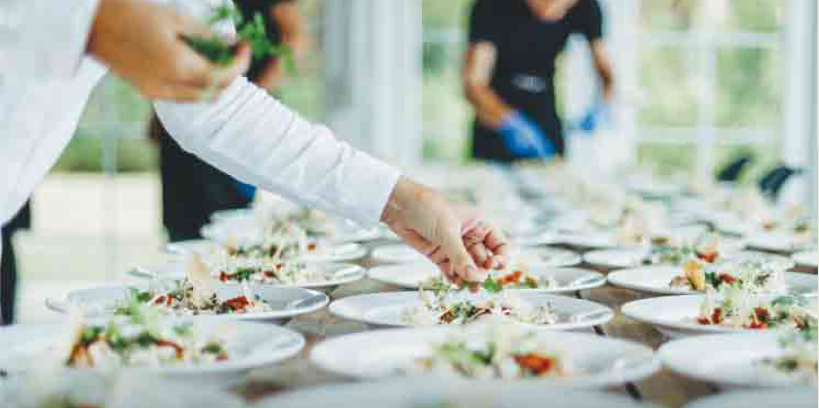 Seaside, lakeside, urban, country, whatever your desire, the wedding venue of your dreams is within reach, here in our beautiful little corner of the world.
Whether you're a super-handy DIY princess crafty with the glue-gun, or you'd just like to turn up on the day and have nothing to worry about but standing up in those shoes, your level of involvement will determine which location is the best fit for your wedding. And as the reception is likely to take up the largest chunk of your budget, it is worth putting in a little more effort to find the perfect place.
VINEYARDS AND WINERIES
Outdoors under the grape arbour, surrounded by acres of vines: what's not to like? This is a weather-dependent venue with a sensible footwear sidebar – make sure you have a rainy-day alternative.
HOTELS, RESORTS, AND EVENT CENTRES
Everything is taken care of, all you have to do is arrive, unpack and be pampered. Sooo nice that you'll need to remember to replace the dressing gown with the wedding dress. Just kidding!
CHURCH HALLS AND SPORTS CLUBS
Ideal for the person who knows how to make the most of a fairly stark space, this is a good option for an inexpensive cheerful family-friendly occasion to share with your favourite team.
GARDENS, PARKS, GAZEBOS
Consult an almanac and plan for best blooming season, so the photos are filled with flowers and green leaves.
UNIQUELY REPURPOSED
A friend has a marvellous backyard/mansion/boat? About time it was blessed with your nuptials.
TIPS:
• Get a rough idea of how many people you 
will be hosting and check venue capacity and 
whether there are other bookings at the same 
time (in a large complex at a popular time of year 
this is a chance), you don't want a Hells Angels 
reunion to monopolise the lamingtons.
• Be clear on your budget, and be realistic about 
whether you are botanic gardens or a five-star 
hotel.
• Research, research, research: go online, ask 
friends and ring around suppliers to get some 
ideas. Enquire about costs and availability and 
go visit the space. It might look glorious in the 
photos, but you just might not get the right vibe 
once you're there.
• Check that it meets your planned style and 
theme, a bouncy castle won't lend itself to chic 
and modern, nor a superformal venue to 
relaxed beachy feel.
MENUS
À la carte, buffet, finger food, or food trucks? The menu will depend on your choice of venue. À la carte and buffet are best for a formal traditional ceremony.