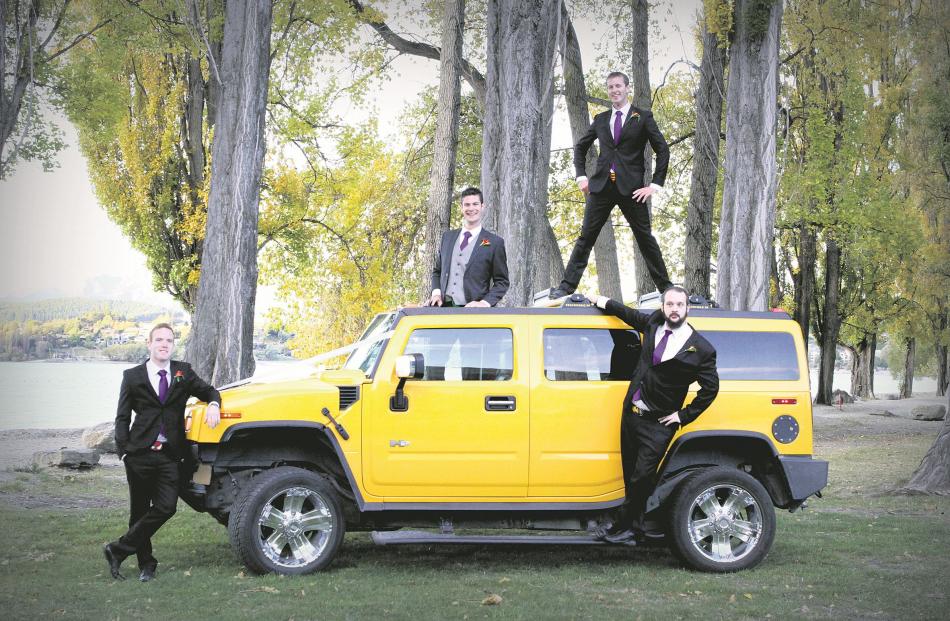 Just about any form of transportation a couple could wish for to reflect their own style is available in Otago.
Hot rods or a horse-drawn carriage and retro splendour in vintage or classic cars are in the mix, as are elegant late-model Jaguars and other top-line marques along with stretch limousines. Party buses are also available in some areas as a way of transporting bridal parties from the ceremony to the reception.
The fun and handiness of helicopters, particularly when it comes to transporting the bridal party to a mountain top for the ceremony or to remote photographic locations, should also be considered.
Specialist car-hire firms, rental-car businesses and taxi companies all offer wedding packages and usually have matching cars available. These come with appropriately dressed chauffeurs who are experienced, well-versed in wedding procedures and armed with calming attitudes, patience and good humour!
Topline wedding car-hire firms offer many enticing extras such as red carpets, wedding snack hampers and complimentary drinks in crystal champagne flutes to add to the celebratory nature of the day.
All wedding transport operators have their own style of wedding packages and transport can usually be hired for any length of time, depending on what the wedding party requires. However, it is usual to book cars for a two-or four-hour period. This takes care of the time of arrival at the bride's address before the ceremony to the arrival at the reception after the photographs are taken.
As with all professional services it is imperative that companies are contacted as soon as the wedding date is set, as many are booked over a year in advance in the main season.
TIP: Make sure drivers are aware of how long it takes to travel from the bride's accommodation to the ceremony. You do not wish to be overly late!