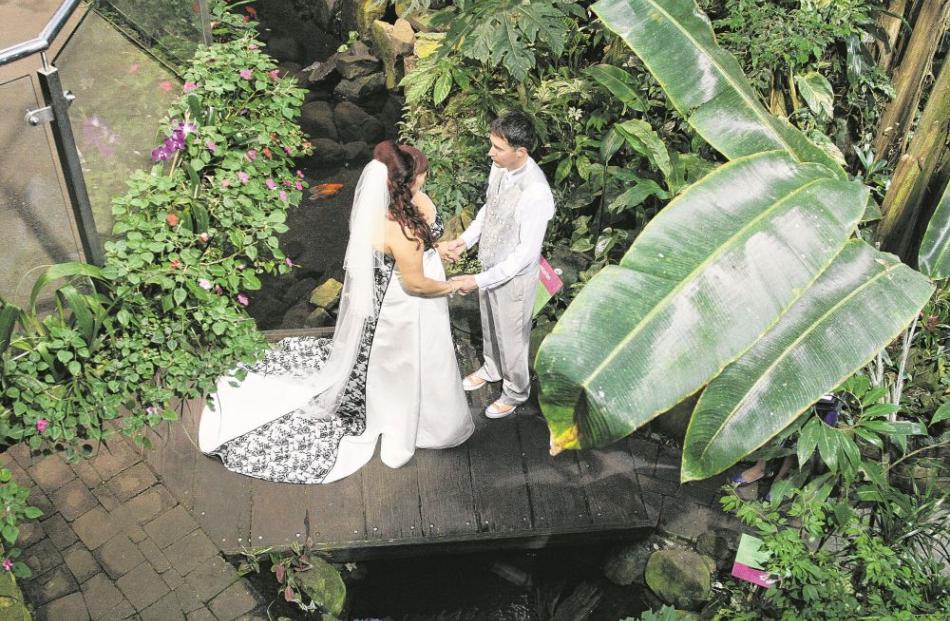 Otago's range of wedding venues is as diverse as any in the world, running the gamut in settings and sizes to meet the requirements of receptions from the simple to the extravagant.
From beaches to mountain lodges, vineyards to historic homesteads, railway stations, woolsheds, castles to country homes, hotels to local halls, museums to marquees on the lawn, restaurants to racecourses and golf clubs, the selection is endless for those seeking a place that reflects their personal style.
Some couples already know exactly what they want, having attended functions at their favourite venue in the past. If so, they should make contact early to ensure it suits their budget before securing the date. If they're not sure, they should visit a selection to meet function managers, have a guided tour of the facilities, learn about the infrastructure of the site and and discuss all their requirements. Venues usually have photos of the set-up of other receptions available.
Professionals can guide bridal couples and family members assisting with the organisation of the wedding to suitable solutions, whether it is for a gathering of 150 people or 15. It might be a sit-down luncheon or dinner, a buffet, or drinks and finger food. Most venues have numerous menus available, or can have the chef tailor one to the particular style of reception desired.
One of the important aspects of any venue is its atmosphere. Don't be put off by stark spaces as most look this way when they are empty. Once the tables are set, the flowers in place and the guests have arrived, the warmth and conviviality will be palpable! If it is an evening function candles add a special magic. Candleholders are available from hire firms if the venue can not provide them.
Seating plans can vary, from guests being assigned a seat at a table, to tables where they select their own seat or where tables are assigned only to parents, close relatives and parents' close friends, other guests selecting their own.
Although at the time of booking a final count is not expected, it is imperative that closer to time the function manager is given the exact number of guests attending. It is usual for a written estimate to be sent to whoever is holding the purse strings for the reception, and when guest numbers are finalised a firm quote is then given.
TIP: Those not wanting the problem of travelling between locations could consider a venue able to incorporate both ceremony and reception.