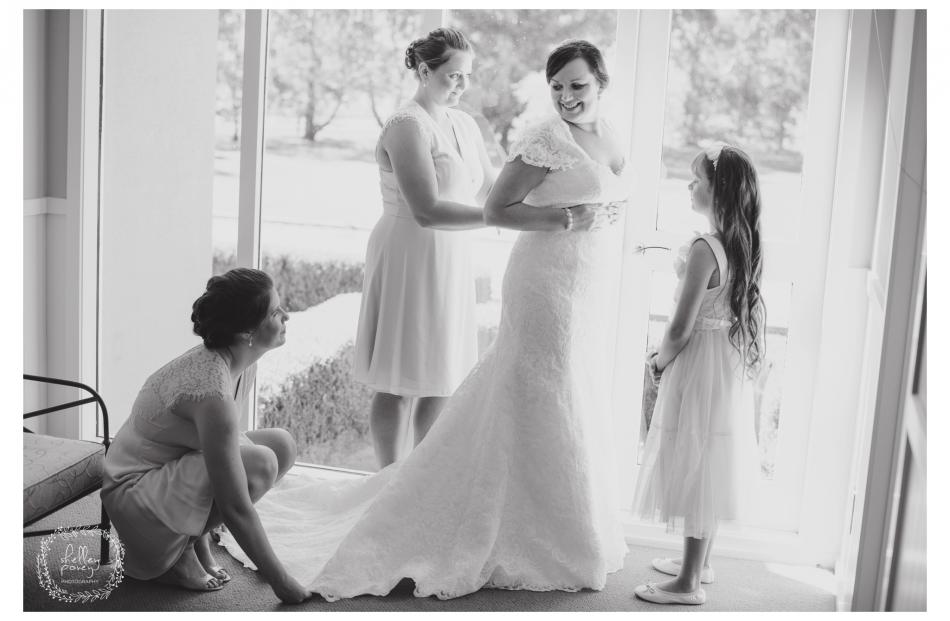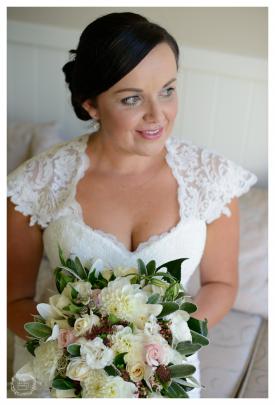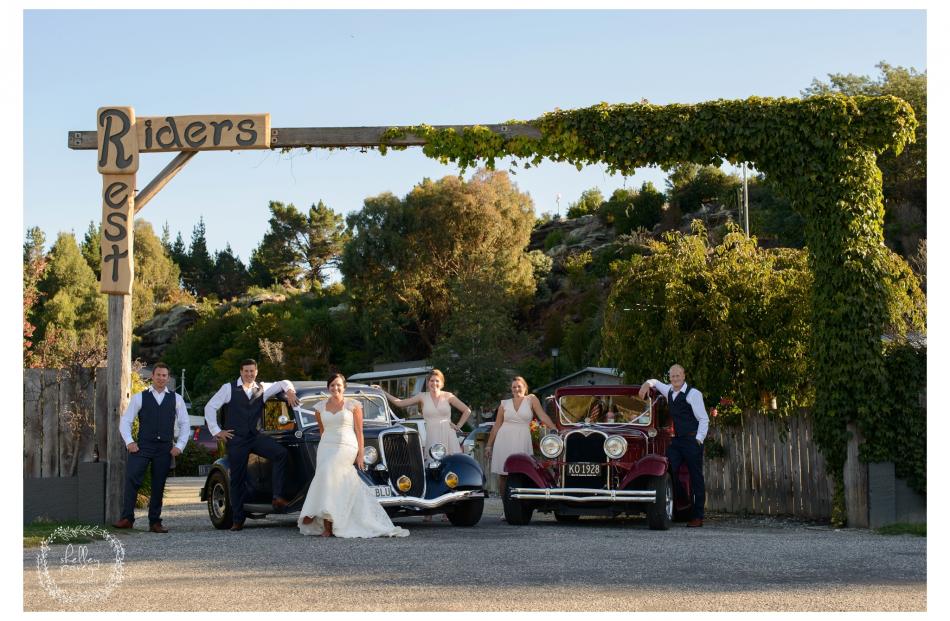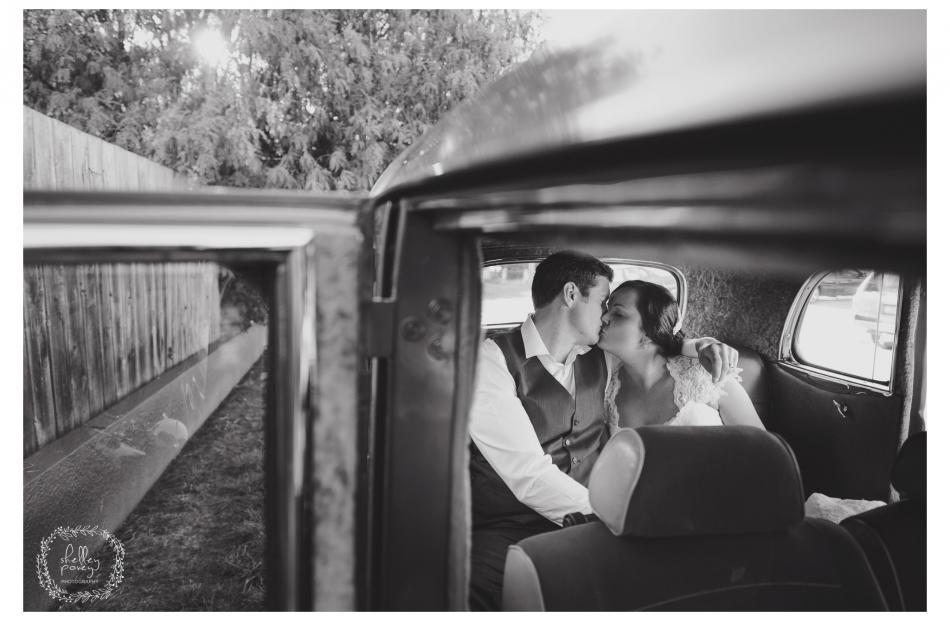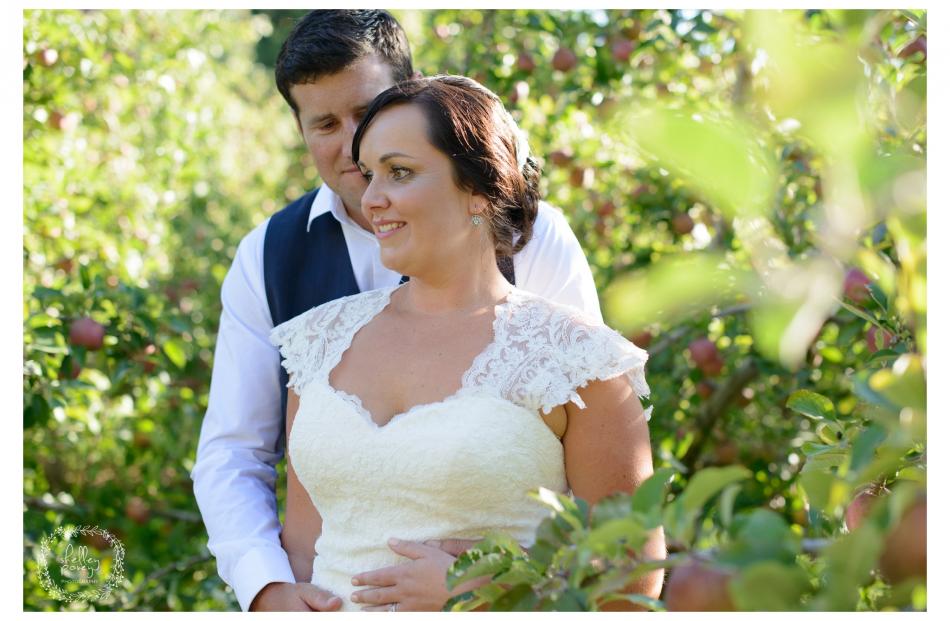 Kyle and Stefanie (nee Frame) Ellison, both 29

Kyle: self-employed firewood business owner(Valley Firewood). Stefanie: early childhood teacher at Teviot Valley Educare in Roxburgh
When and where did you meet: We initially met at school when Kyle moved to Roxburgh with his family from Dunedin in 1998, but we didn't start looking at each other in a different light until I was studying in Dunedin and Kyle would come down from Burnham Military Camp to catch up with our school friends. We were both 20-ish. It was unexpected!
The proposal: I was having a bad day, so Kyle thought he would cheer me up and brought out a ring box, totally surprising me! In my grump I wasn't looking at him when he told me he had something to cheer me up. When I didn't answer he told me he'd take the ring back to the shop. I cheered up pretty quickly after that!
Where was the wedding: We had our wedding at Kyle's parents' property, Riders Rest in Roxburgh. Roxburgh is full of spectacular scenery, so we chose this spot as we could look over the Teviot Valley, it was amazing.
Why did you choose the venue: We knew it would work really well for a wedding, everything in one place, nobody had to leave! We wanted it to be a stress-free day for all!
The dress: I bought my dress from House of Kavina in Dunedin, and had a custom lace top added as it was a strapless gown. They made everything so easy, and were excellent to deal with. They made it exactly how I had pictured it.
The bridesmaids' dresses: After not being able to find the dresses I wanted initially, I found them online at Review. When they arrived they matched my wedding dress almost exactly! My two bridesmaids looked gorgeous.
The flowers: Sarah Macdougall of Blooming Marvellous made such beautiful bouquets, they were better than I had imagined!
The caterers: Our friend Bernard Kirkpatrick made an amazing meal for us, people are still raving about it today!
Highlight of the day: It was such an amazing day it's hard to say! Everything was amazing, but dancing the night (and morning) away with our awesome band Roadblock into the early hours with our close friends was the perfect end to a perfect day!
Photographer and favourite photo: Our photographer was Shelley Povey, of Shelley Povey Photography. Shelley & Steph put us at complete ease, and captured beautiful photos for us to look back on.