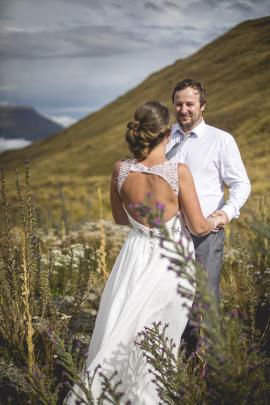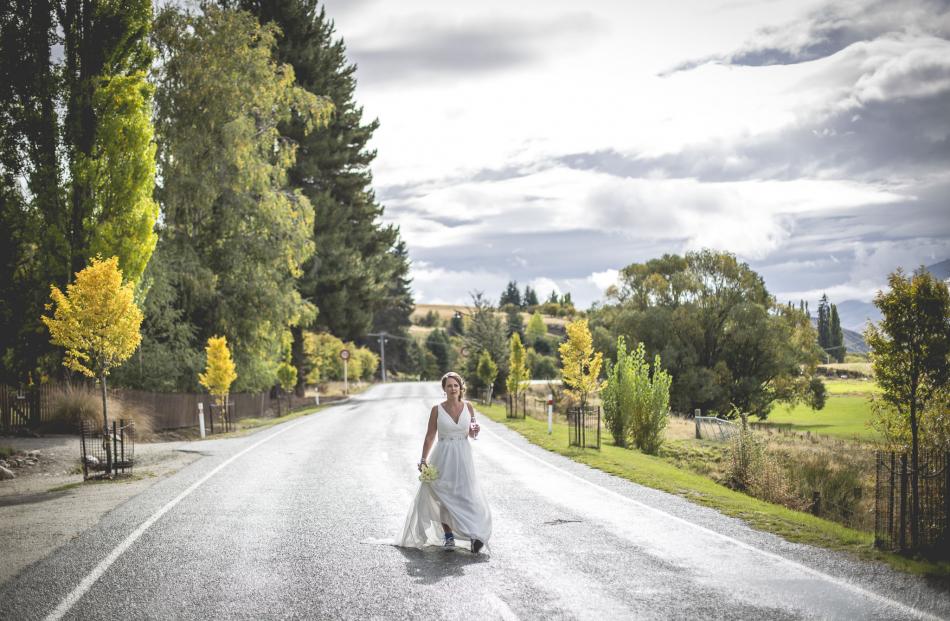 Emmy Gerber (36) and, Matt Crannitch (35), from Cromwell, Central Otago.
The proposal:
I proposed to Emmy at our place in Queenstown. It was of the traditional nature, which is a far reach from our normal way of doing things! Emmy being 9 months pregnant with our oldest daughter Willow at the time didn't allow anything too adventurous or risky. Luckily I had plans for the wedding day.
Why did we choose the venue:
Neither of us have ever been a fan of the traditional "big white wedding day" and decided we wanted our special day to be an awesome adventure we could share with a few close friends, so we decided we would get hitched somewhere high up in Mount Aspiring National Park with our celebrant Gina Matete. We knew we would be going in by helicopter, and flying being weather-dependent we didn't know exactly where we would tie the knot until about 20 minutes before, but the venue ended up being just above one of the Alta Tarns on the north side of the Matukituki River.

The Dress:
I actually had to have two dresses as I needed a stunt dress to jump out of the heli because I didn't want damage the good one. It turned out that after trudging around the mountains and lake edge, both dresses were a bit worse for wear in the end!
Flowers:
Calla lilies from In the Pink, Queenstown. Hair and makeup done by Collective Hair & Makeup Professionals, Queenstown.
Highlight of the day:
The whole day was the highlight really, but the weather turning it on in the end, along with the jump out of the helicopter are up there.
Our photographer:
One of our good friends, Miles Holden, hooked us up with the best photos we could have imagined.