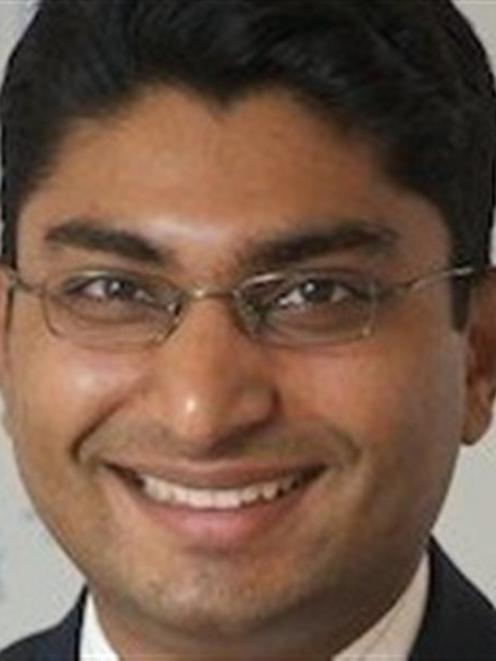 Business confidence has eased from its 20-year high but remains elevated, the latest NZIER Quarterly Survey of Business Opinion says.
New Zealand Institute of Economic Research chief economist Shamubeel Eaqub said the moderation was widespread across indicators and sectors.
Confidence fell from more than 50% net optimists in the six months ending March to 33% in the three months ended June.
''Businesses are positive about the outlook but are seeing slightly weaker growth than recent experience and expectations.''
Domestic trading activity - which closely mirrored GDP growth - eased from 24% to 15%, consistent with annual economic growth moderating from 3.8% in March to a still-healthy 2.8% in June, he said.
Firms did not anticipate the level of moderation in the last survey.
The survey showed solid levels of activity across all regions in the June quarter, but the momentum had eased in the past three months in some regions, Mr Eaqub said. In rural regions, part of the loss of momentum was due to softening commodity prices.
In Auckland, the driver was less obvious but might relate to concerns about the housing market.
Firms were beginning to raise prices at a faster pace, indicating consumer price index (CPI) inflation of around 2.5% by the end of the year, he said.
Capacity pressures were emerging with more firms reporting capacity and labour shortages as increasing constraints to growing production and sales.
''The Reserve Bank will be unlikely to change its mind on the pace of tightening monetary conditions based on our survey results,'' Mr Eaqub said.
ASB economist Daniel Smith said the survey, along with the monthly ANZ measure of confidence, both showed confidence getting to ''exceptionally high'' levels late last year and early this year.
Those levels were unlikely to be sustained. Rather than getting overheated, business confidence now suggested the economy was on a more sustainable path of growth of about 3% to 4% per year.
The key questions now were how much inflationary pressure would build up as activity expanded and how much of an impact the Reserve Bank's official cash rate rises would have on the economy, he said.
''If recent business confidence surveys are anything to go by, higher interest rates are already having an effect on activity levels.
"Today's data also suggests inflation is under control.''
The rate of inflation appeared it would increase gradually over the coming year. However, businesses were under very little pressure from higher costs at present.
Despite strong employment growth, the supply of labour was also keeping wage growth contained, Mr Smith said.
---
At a glance
• Business confidence fell in June but healthy level of growth remains.
• Inflation pressures still look contained with cost pressures still muted.
• Higher interest rates appear to be doing their job.
• The pace of OCR rises is likely to slow from here
---