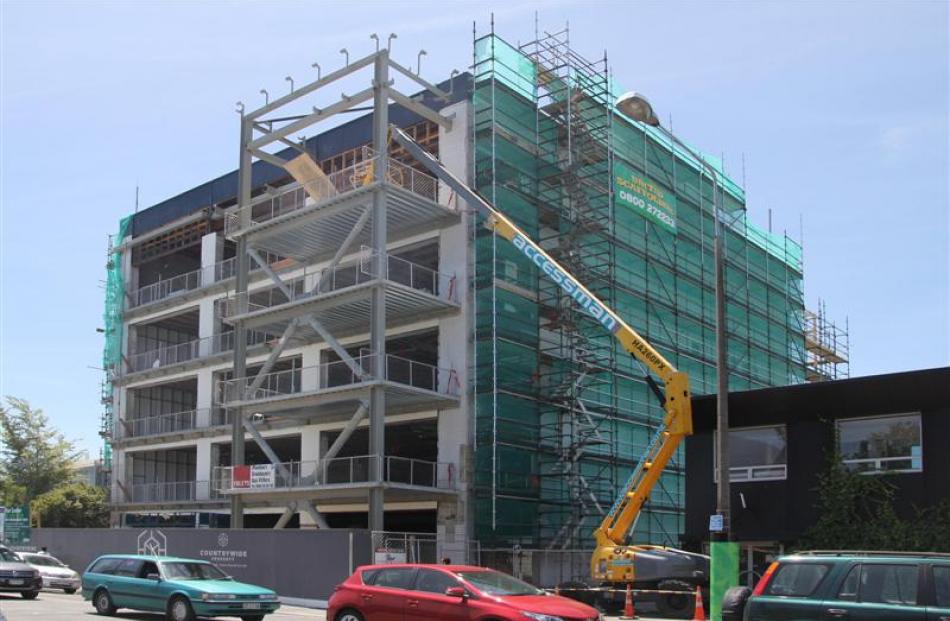 The forthcoming listed companies reporting season is expected to reveal only modest growth, being weighed down by lacklustre results from the utility sector, retail and agriculture businesses.
In coming weeks through to mid-April, 49 companies are reporting financial results, dominated by those booking first-half 2014 results.
For companies with exposure to earnings from foreign exchange, such as Fletcher Building, Skycity Entertainment and Kathmandu, all could be negatively impacted by the recent strength of the New Zealand dollar.
Forsyth Barr broker Suzanne Kinnaird said the median forecasts, compared to six months ago, was for a more than 3.6% gain in sales, earnings before interest and tax (Ebit) up more than 8.5%, with normalised profit up more then 8.4%
''Dividend growth is forecast to be down less than 3.3% at the aggregated level, but flat, 0%, at the median level,'' she said.
She expected 10 companies of the 49 would have more than 20% growth in their earnings per share, citing Bathurst Resources, Cavalier Corp, Fletcher Building, Hellaby Holdings, Heartland New Zealand, Nuplex Industries, New Zealand Oil & Gas, Oceana Gold, PGG Wrightson and Summerset Group.
''Utilities in particular, retail and food, beverage and agriculture sectors have negative growth expectations and are depressing our overall aggregated market growth figures,'' Ms Kinnaird said.
Craigs Investment Partners broker Peter McIntyre said while the strength of the New Zealand dollar was of concern, and many companies would have hedging contracts in place, the effects of foreign exchange would be on investors' minds.
Key for investors during this reporting season will be whether companies can maintain, or improve dividends, which will influence whether they stay with stocks or go elsewhere.
He expected growth in earnings per share of about 7%.
The reporting season gets fully under way today, with casino and tourism operator SkyCity Entertainment releasing its half-year result, along with Vital Healthcare and Genesis Energy.
Stocks in rest-home developers and operators were popular last year, with Ms Kinnaird picking Summerset would deliver a ''strong result'', with growth in all operations and in particular gains on new sales and resales across its portfolio, which is expanding.
Similarly, she expected Metlifecare to be ahead of last year's result, but with operating earnings flat on a year ago because of lower levels of new sales, reflecting limited new stock availability.
Mighty River Power's ''tough'' first quarter improved in the second, with an ''OK'' result expected against last year, ''but nothing too spectacular'', she said.
Meridian Energy's result, its first as a listed company, was expected to be better than that in its prospectus, based on strong hydro flows and increasing retail demand, Ms Kinnaird said.
While Fletcher's Australian work accounted for more than 50% of its earnings, and it was exposed to currency volatility, Mr McIntyre said investors would be nonetheless carefully observing its progress in the rebuilding of Christchurch, where it is the lead contractor, amid the overall $40 billion rebuild.
''That work is expected to peak over the next three to four years. Fletcher could surprise on the upside,'' Mr McIntyre said of its result, scheduled for a February 20 release.
Other companies expected to reflect a turnaround in New Zealand's economy could be logistics businesses Mainfreight and Freightways, while the Canterbury rebuild should be positive for Cavalier and Steel & Tube.