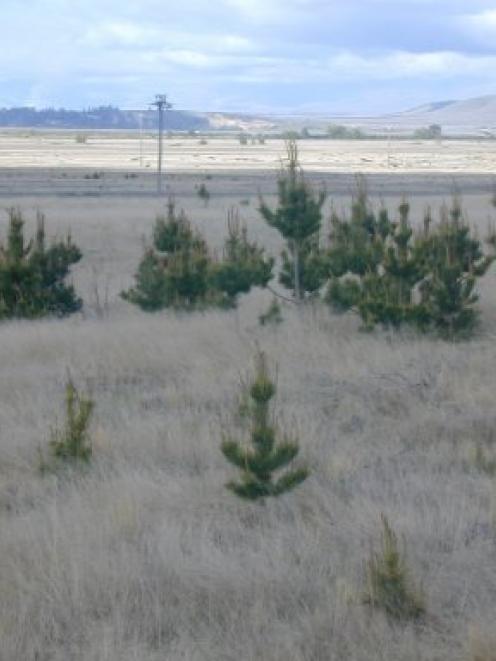 The owner of an Omarama high country farm is challenging a Save the Mackenzie Country campaign.
Southdown Trustees Ltd owns the 2135ha Glen Eyrie Downs in the Omarama and Ohau basins. On Thursday, Southdown director Richard Peacocke attacked the Forest and Bird-driven campaign after reading "a great deal of emotive comment" on its website and in recent national advertisements.
"It is important to balance the highly emotive publicity with a few real facts," Mr Peacocke said.
Glen Eyrie Downs was one of three properties which have applied to Environment Canterbury for water for irrigation to use for dairy, sheep, beef and crop farming.
Mr Peacocke said soil on Glen Eyrie was not fragile, and deeper than soil on most farms in coastal Canterbury.
With irrigation and good management, the soil would dramatically improve and erosion risk would be mitigated.
The land was irreversibly altered 150 years ago by graziers, with mobs of sheep grazing down to the bare earth.
Anything left was claimed by rabbits to the extent hieracium, patches of brown top and wilding pines took over.
That resulted in extensive soil erosion, which could most effectively be saved by planting grass, which could only be maintained with water and fertiliser and economic use of the land.
Without that, the land would become a weed-infested wasteland, he said.
Left alone, the land would not revert to tussock but to wilding pines, hieracium and depleted wind-blown soils.
Glen Eyrie Downs was not leasehold land; it was freehold, created in 2003-04 after tenure review.
The Department of Conservation selected land of significant environmental value. He said the department had more land than resources to effectively manage it.
"As a consequence, the owners of the balance [freehold] land have the same rights to farm, subject to applicable environmental constraints, as any freehold farm in New Zealand," he said.
If people wanted to see and understand the truth, they should drive through the Mackenzie Basin, look closely at the land and meet farmers.
Southdown Holdings would welcome visitors who were genuinely interested in being fully informed, he said.