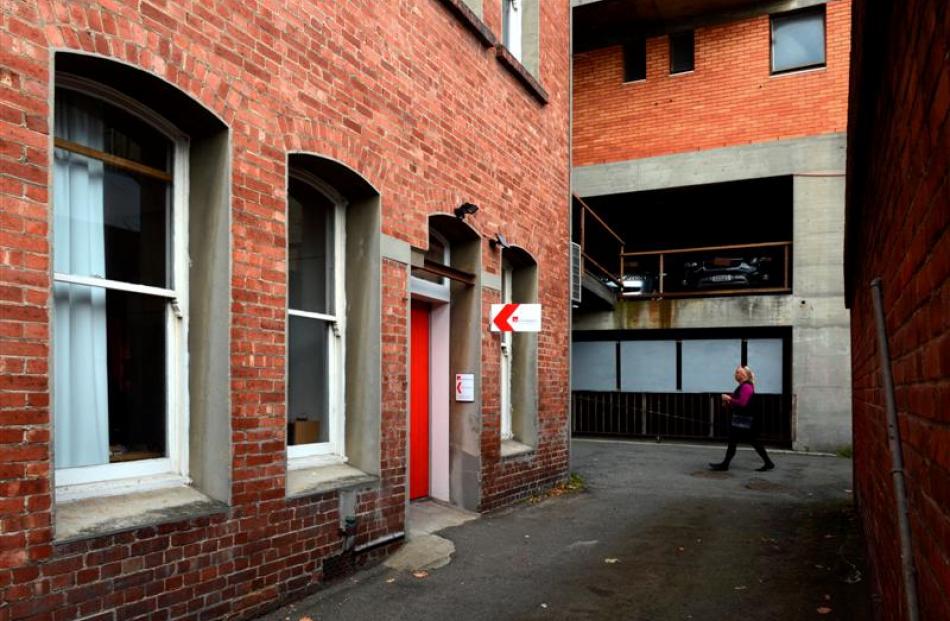 When it comes to quirky workplaces, it is hard to look past Immersion Marketing's Bond St headquarters.
Housed in the historic Salisbury House building, it is not your typical office space, from the boardroom walled with a glassed-in lift to the World War 2 bunker under the floorboards.
Huge timber beams spanning the ceiling were installed about 1910 to support the Evening Star's printing equipment, a walk-in safe was used to store bonds, and two staff members share an office that was previously an antique auctioneer's vantage over his shop floor.
The comfortable, warm and creative area is very different from the one the Immersion team moved into about three years ago.
It had been used as warehouse storage and the arrival of the business was the first time ''for a long time'' it had life in it, marketing department manager Annabel Roy said.
Over the past year, the team has ''toiled away'', creating additional work areas to accommodate the growing numbers, all on a shoestring budget.
That work was recognised in the recent Dunedin Heritage Re-use Awards, when Immersion Marketing received the Otago Polytechnic School of Design-New Zealand Historic Places Trust heritage interiors award.
Judges spoke about the imaginative use of a previously derelict space, highlighting and celebrating the original features of the building and its interesting alleyway location.
They felt those involved were demonstrating the potential of such interesting and previously hidden spaces throughout the city, and doing so at a scale which was manageable for even a small operation.
Immersion Marking was launched by managing director Sarah Ramsay in 2010 and previously worked in centre-city premises until outgrowing the space.
When it came to finding new premises, Mrs Ramsay loved the idea of a heritage building - ''it seemed quite nice and romantic and very New York-style'' - while there was also the practicality of affordability for what was then a small start-up company.
After spending the first winter in the building - which required wearing jackets in the office - they realised if they were going to stay, they would need more space and ''put more love into it'' to make it more comfortable, Ms Roy said.
They had developed the space and invested in it as they could afford it. There were now 10 staff and everybody had been involved in the process, Mrs Ramsay said.
''Everybody enjoys being in this space. It's a second home for me,'' she said.
''It's very much us. It's warm and really comfortable but it's creative and it's also surrounded by history. Personally, I love we are one little part of this building's history. Who knows what we're going to leave,'' Ms Roy added.
Built in 1901, the building's previous tenants have included Sew Hoy clothing manufacturers and Forno's Auctioneers.