Letters of support for Plaman Resources' proposed diatomite mine near Middlemarch last year from Dunedin's mayor and the chief executives of Dunedin and Clutha's councils did not hold back in their offers to be of assistance.
However, subsequent revelations of how the mine may operate, and its density of fossils, recently prompted Mayor Dave Cull to "set aside" both his letter and a separate one by Dunedin City Council chief executive Sue Bidrose, who had co-signed with Clutha District Council chief executive Steve Hill.
The letters, dated October last year from Mr Cull, and November from the co-signing chief executives, were released under the Official Information Act, and obtained yesterday by the Otago Daily Times.
Plaman owns a diatomite mine on Moonlight Rd near Middlemarch, subdivided off neighbouring Foulden Hill farm several years ago. The farm is now under consideration for purchase by Plaman, but this, crucially, awaits an Overseas Investment Office decision.
Neither letter poses any objective questions to Plaman about its proposed operations, nor mentions the area's extensive and unique fossil content.
Mr Cull said he was "pleased to offer my support" for the Plaman quarry and processing facility, planned for Milton, and talked up Dunedin's strengths in agriculture, engineering, research and innovation.
"The extraction operations research and processing facility clearly provides another way of building on these fields," Mr Cull said.
The fossil preservation issue will go to a full vote at a Dunedin City Council meeting on Tuesday.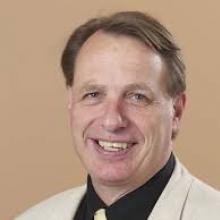 In the co-signed letter of support, Dr Bidrose and Mr Hill said there were social and economic benefits of the Plaman proposal "aligned with a number of goals", such as those of Port Otago and the NZ Transport Agency.
"The proposed processing plant at Milton and quarry at Foulden Hills, Middlemarch, also provides employment opportunities for Dunedin residents," the chief executives said.
The pair highlighted that near Milton was the recently created 330ha industrial resource area, largely owned by Calder Stewart, to cater for increasing demand for industrial land.
In summary, the pair said "Despite their relatively small populations, the Clutha and Dunedin City districts have worked hard to create some aspirational plans and strategies, and made significant improvements to the physical, social and economic environment."
An excellent road network, freight hubs and a skilled labour force meant there was a strong network of infrastructure and support services in place, which "will be of benefit to the proposed Plaman Group operation".