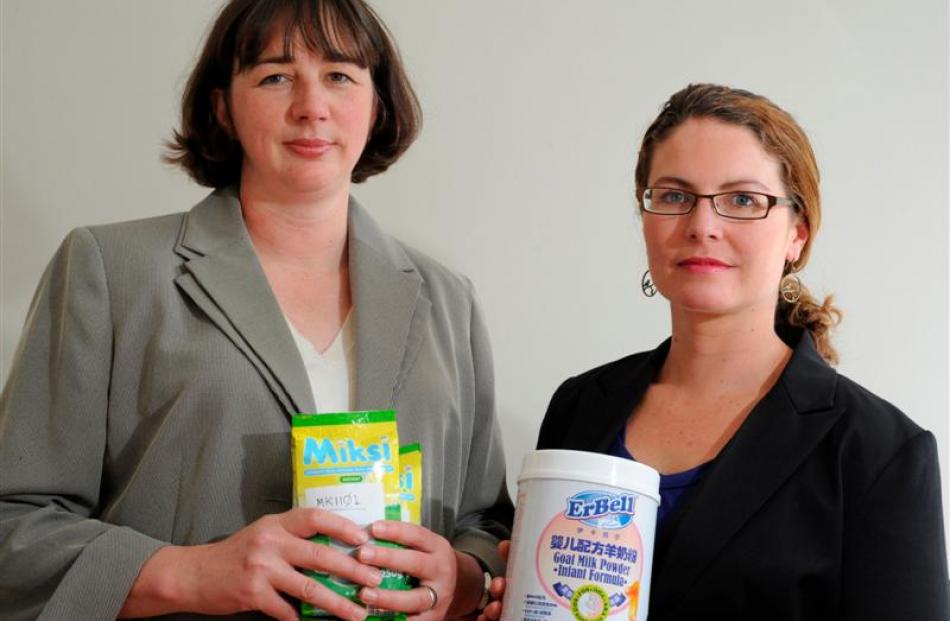 For an export nation like New Zealand, being "clean and green" is not enough any more, Oritain Global chief executive Dr Helen Darling says.
'We actually need to be clean, green and clever," Dr Darling said yesterday, while referring to the increasing instances of global food fraud.
Food fraud was an emerging risk for both consumers and producers worldwide, with the OECD estimating it cost legitimate producers about $US250 billion every year and that figure was growing, she said.
Oritain Global, which is based at AgResearch Invermay, is a company that scientifically certifies the origin of food products. It was believed to be the only company in the world offering such a service.
It used an "origin"-based system, rather than a traceability system, and it identified the geochemistry of the environment to determine specifications of origin for meat, dairy, orchard fruits, vegetables, honey and seed products.
The company collected baseline data and conducted analysis to certify the product.
The company then audited the production process and supply chain to ensure origin claims remained true "from farm to fork".
Dr Darling recently returned from a visit to one of the four largest dairy companies in China, as part of a global food safety network that Oritain Global was part of.
She was impressed with what she saw, saying it was clear high-end Chinese processors were not waiting for international standards to be set. They knew the cost of scandal and were doing everything they could to avoid one.
She believed both producers and governments needed to be more proactive in protecting their primary industries and their national brands.
Although Oritain Global was offering a solution to a problem that would "keep raising its head", producers needed to take action and protect themselves in advance.
One of the company's frustrations was talking to people who had good products and who expected the rest of the world was "going to love and care and nurture" those products when they went offshore, she said.
But they were competing in "a really nasty world" and if someone could use New Zealand's brand to exploit and get a better advantage in a market, then they would. Infant milk formula was a "classic example", she said.
"I think we've spent a lot of time and energy developing that wonderful brand 'New Zealand', but it could go in a flash if we don't protect it."
While models had been done on what would happen if New Zealand got an outbreak of foot-and-mouth disease, what would happen if the country's markets closed had not been modelled, she said.
The company did not have commercial solutions for all products yet but was working in some key areas such as infant milk formula, meat, honey, fruit and seeds, where producers could get a commercial solution that would protect them in a market.
Oritain Global was receiving an increasing numbers of calls, as its reputation spread, both from New Zealand and offshore clients, she said.
If staff were working for other countries, then their ability to do work for New Zealand producers became more diluted "We're getting interest from other countries that says to us our overseas markets are also really interested in what we're doing. As an exporting nation, we should be listening to our markets," Dr Darling said.
Dr Rebecca McLeod, whose role is science liaison, said the company was preparing for a busy forthcoming production season.