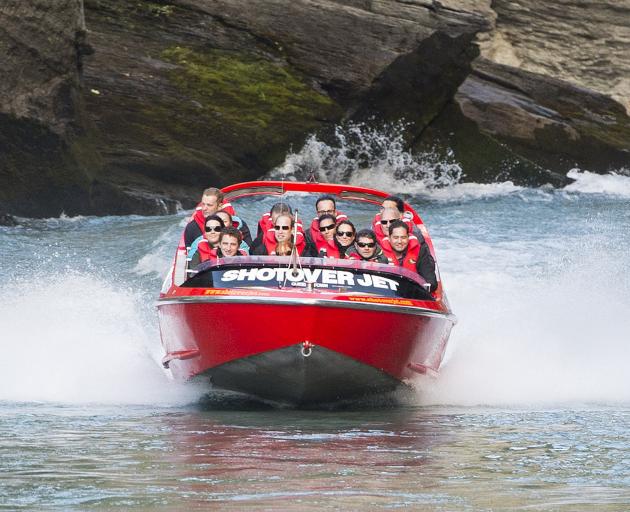 The Otago economy is steaming, according to the latest ASB Regional Economic Scoreboard.
Otago jumped three places in the three months ended June to lead the ASB scoreboard, ahead of Bay of Plenty and Hawke's Bay.
ASB chief economist Nick Tuffley said employment charged ahead in the June year. The region added a ''whopping'' 10% more jobs compared to back in June 2017.
''One wonders where they all stayed, but the tourist sector did manage to squeeze in more guests - unlike most other tourism hotspots.''
House price growth throughout the region remained impressive. Dunedin City prices continued to outshine the Queenstown Lakes District, he said.
Moreover, building consent issuance had rebounded, particularly for non-residential work.
On top of the tourism boom, ASB anticipated Otago rural incomes were also strong.
''With both sectors firing, we anticipate Otago will continue to challenge for the medals over the next few quarters.''
Southland was stuck in the middle of the scoreboard at number eight of 16 regions.
Mr Tuffley said Southland was feeling the benefits of the tourism boom, showing a strong annual growth in guest nights.
The housing market was also ''perky'', having double-digit house sales growth and house prices rising at a swift rate.
Rural sector incomes were strong, but were likely being held back by Mycoplasma bovis concerns, among other things.
The caution was being reflected in low consumer confidence and very low retail sales growth.
''All up, we maintain our glass-half-full perspective on the region heading into the second half of the year.''
Otago Chamber of Commerce chief executive Dougal McGowan said although the ASB ratings were dated June, they still held relevance in September.
Strong returns had continued from the primary sector and ''horizontal infrastructure'', such as the ultra-fast broadband roll-out, new subdivisions and upgrades on underground services, were still providing strong growth.
The one thing the chamber had noticed recently was the slowing in new car sales and the increase in used cars. Mr McGowan believed that trend would continue for a while.
And he warned the building growth in Otago and Southland needed to be managed so one region was not thriving with new contracts and extra workers while the other starved.
Forward work was being planned but few of the projects were out for tender.
The growth now was in Central Otago and concerns remained about how to fill jobs on other projects in Dunedin and Invercargill, Mr McGowan said.
''Lead contractors and sub-contractors do not have a very long view of the world.
''Our goal as a chamber is to ensure local businesses get to be the main suppliers in the supply chain. We aim to have 80% to 90% of the supply coming locally.
''But we don't want Dunedin to grow alone and get all the workers, leaving none for anywhere else.''
Businesses needed to be aware of keeping their long-time loyal customers while planing for the new work, he said.
Asked if he could see any hiccups ahead, Mr McGowan said the rising cost of labour, fuel price increases and the weaker dollar could make it hard for both households and businesses.
Food prices were likely to increase because transport costs would rise.
He also urged local authorities to reconsider rate increases. Residential rates would increase by 20% over the next four years and commercial rates were likely to rise more than 25%.
''Those increases are very significant in these times. If businesses become less profitable, they will have to lay off staff.''