A government-funded initiative that has chosen to install synthetic carpet in more than 600 rural schools throughout New Zealand is "totally hypocritical" and "quite defeating", an Otago primary school principal says.
Improving Classrooms for Small and Remote Schools (ICSRS) is a programme being delivered by the Ministry of Education. It includes improved classroom lighting, sound insulation, electricity upgrades and the replacement of carpet in the teaching spaces.
The ministry told the Otago Daily Times it awarded the carpet tender to global manufacturer Milliken Group, an American-based company that manufactures solution-dyed nylon carpet, chemical products, textile materials, and healthcare goods.
Pūrākanui Primary School principal Nicky Bell said the decision was "extremely disappointing".
Installing nylon carpet in teaching spaces went against the school's ethos as an Enviroschool, a government-funded programme which provided funding and learning resources to schools that chose to be environmentally sustainable.
"It's pretty disappointing to be honest. No-one wants ugly synthetic carpet squares that do not align with our values. It just really goes against everything we stand for," she said.
The Enviroschools website details eight actions a school could work towards for environmental sustainability, including using ecological building materials.
"It is totally hypocritical, and it feels quite defeating," Ms Bell said.
In 2020, South Otago sheep farmer Amy Blaikie launched a petition calling on the House of Representatives to ensure all publicly funded buildings and KiwiBuild homes were built or refurbished with New Zealand wool carpet and insulation.
The petition, with more than 14,000 signatures, had not progressed past the select committee stage, Mrs Blaikie said.
"It's gutting to hear about this decision. The Government is ignoring its own sustainability policy.
"I wish it would acknowledge what really happens to synthetic carpet at the end of its life as well as all the added benefits of using wool carpet," she said.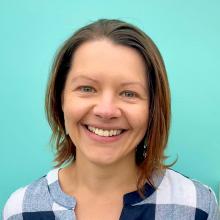 The strong wool sector was in dire straits, with poor farmgate prices, and Mrs Blaikie said a government that chose synthetic carpet over wool was "quite frankly kicking a farmer when they are already down".
Federated Farmers Southland meat and wool chairman Dean Rabbidge said awarding the tender to a nylon carpet supplier was "insulting".
"It just goes to show how out of touch this government really is when it comes to the rural sector. It should be a no-brainer when it comes to using wool carpet in schools," he said.
Ministry of Education leader infrastructure and digital Scott Evans said Milliken's carpet tiles were fully recyclable; recyling was an important requirement in the ministry's specifications.
"When evaluating the tenders, we also considered health and safety and fire retardancy. It is crucial that any flooring installed in a school environment meets the fire-testing standards of the New Zealand Building Code. According to the tender documents, the chosen carpet tiles have been tested for critical radiant flux and meet the fire requirements of the New Zealand Building Code for education buildings," Mr Evans said in a statement.
Carpets endured heavy use and it was important for the product to last and be cost-effective.
"The selected carpet tiles exceed the ministry's warranty requirements and therefore won't need to be replaced frequently. The selected product is also materially less expensive than other options."
Solution-dyed nylon met the ministry's product requirements and fulfilled its recycling and carbon footprint goals. It was also a more cost-effective use of public funds, he said.
Agriculture Minister Damien O'Connor — who was involved with the Wool Working Group established in 2018 and Wool Impact Ltd set up last year — was in China at the time of writing and was unable to respond to this story.
But in 2018, Mr O'Connor said consumers globally wanted alternatives to "environmentally unfriendly synthetic fibres and it's up to us to work together to deliver them natural and functional wool products that are good for consumers and good for the world".
Wool Impact, established as a collaboration between the Government and sector partners, was tasked to help find a compelling and affordable alternative to synthetic fibres and bring better returns for growers and across the supply chain.
At the time of its launch, Mr O'Connor called on businesses and consumers to get behind wool products, saying it would be "fantastic" if strong wool became the first choice of fibre in homes, schools and businesses.
When contacted, Wool Impact chief executive Andy Caughey shared several findings on the use of synthetic carpet.
"Looking in the Mirror" was a 2020 report which reviewed the circularity in the clothing and textiles industry in New Zealand and revealed 148,000 tonnes of carpeting was buried every year. Most was synthetic and most ended up in landfills.
New Zealand produced 100,000 tonnes of strong wool a year which could be used for carpeting. In the last year, about 14,000 tonnes was used by domestic carpet brands, he said.
Mr Caughey said the logic behind the ministry's decision "just doesn't make sense".
"The virtues of wool needs to be spelt out to future decision-makers of carpeting, be it for schools, offices or for individuals. We've got to look at the value equation in a much greater way than just looking at cost; it's the environmental factors, the rural communities and the educational side of raising our kids in a safe, clean and healthy environment."
Campaign for Wool NZ general manager advocacy Tom O'Sullivan said one of its biggest hurdles continued to be the global reliance on synthetic carpet which was man-made, much more flammable than wool and did not share the same moisture wicking properties that wool had.
"No other material, for use in carpet or or other applications, has the amazing attributes of wool. Wool is natural, renewable, and sustainable. It returns to the earth at the end of its long life - it doesn't need to be marketed as recyclable because it can simply, naturally decompose. It offers excellent acoustic insulation, it's warm, it's durable and - vitally - it's biodegradable. Nylon carpet and synthetic carpet tiles are certainly not.
"We would obviously hope, and we continue to lobby for, a future where our government and its associated ministries make better decisions for our environment and for the planet our kids will inherit. Choosing wool not only supports our wool industry and our hardworking farmers, it protects our climate and planet from further destruction," he said.
By Alice Scott
 - Alice Scott is a Strath Taieri writer and Allied Press contributor.