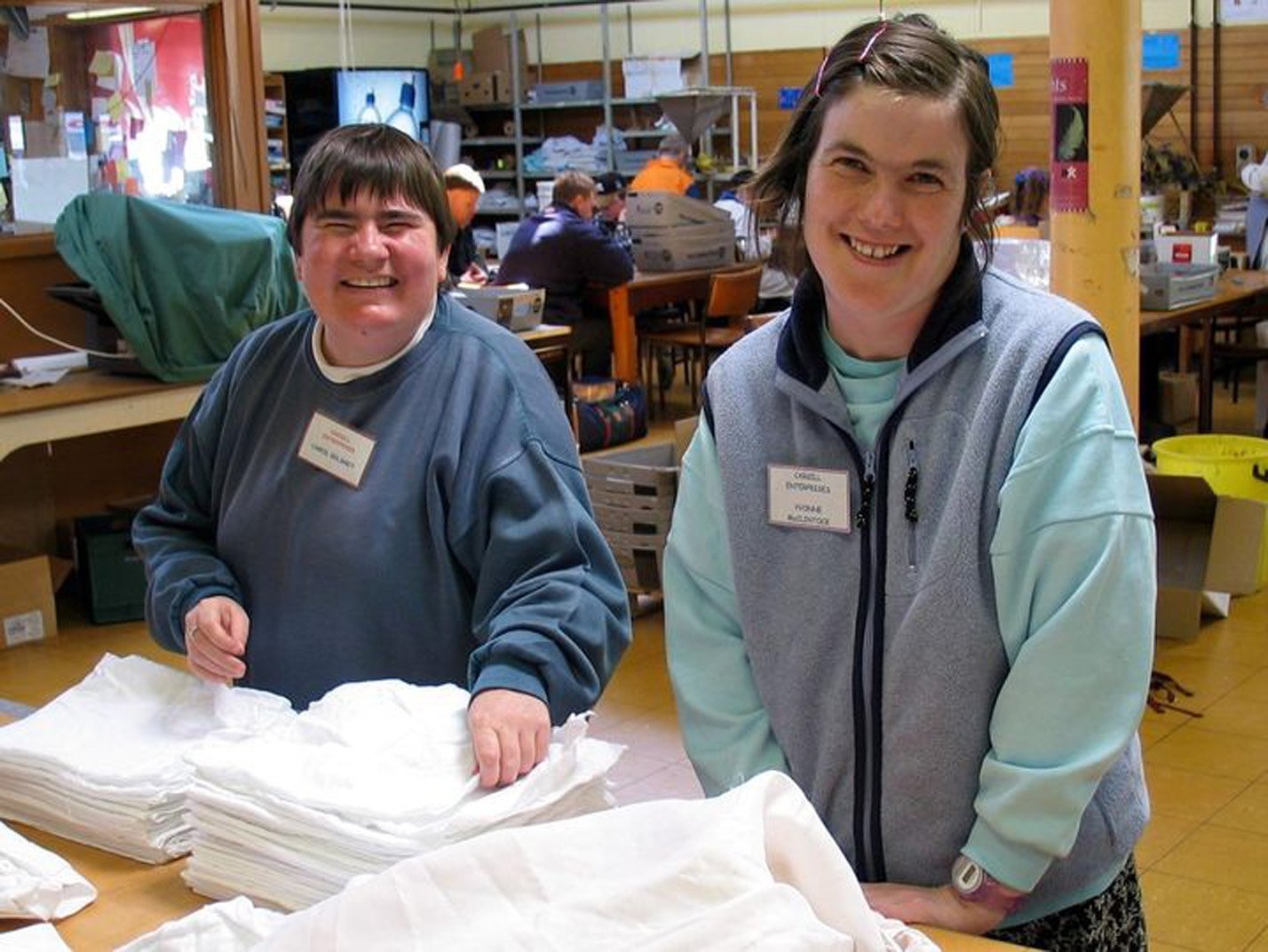 "We're not finding people to fulfil work needs, we're finding work to fulfil people's needs."
That is the message from Cargill Enterprises chief executive Geoff Kemp, who says the not-for-profit organisation which employs people with disabilities needs more work.
Set up more than 50 years ago, Cargill Enterprises, based in Hillside Rd, employs people with disabilities — and it needs more work.
While the timber works side of the operation was going really well and orders were ramping up, it was the pack and dispatch light assembly area — for employees with higher levels of disabilities and neurodiversity — which required more orders, Mr Kemp said.
Covid had a big impact on that area when the work provided by Air New Zealand, refurbishing headsets, "turned off overnight".
Cargill Enterprises was part of Aotearoa Disability Enterprises (ADE) and, collectively, that organisation had processed between 46,000 and 48,000 headsets every day — Cargill contributing between about 4000 and 5000 of that figure, he said.
It was light, clean, repetitious work, which was ideal for the 20 people working in that area as they untangled, sanitised, checked functionality and finally rebagged the headsets.
The loss of that work meant collectively, through the seven ADE sites, about 110-115 workers were laid off, although Cargill Enterprises did not lay any off.
"Our challenge is to try and find the work for these folk," Mr Kemp said.
An order had been received from a local client, branded promotional products supplier Tuapeka, and that had delighted Mr Kemp and the team, but he was still keen to hear from any other businesses with suitable work.
"We don't want to be this little group of well-meaning people working in a corner of South Dunedin. We really believe that businesses prosper in societies that care.
"We want Dunedin to own Cargill Enterprises and the vulnerable people that work here. Most businesses will have something they could send [here]. That's what we want so everyone has a stake in it. People engaging ... and giving them [the employees] a reason to get out of bed in the morning," he said.
At the moment, Cargill Enterprises also processed about 12% of Dunedin's total e-waste — but with cost pressures on families, it had noticed a decline in the number of walk-ins, and Mr Kemp estimated it was down about 25% on last year.
Tuapeka chief executive Greg Jolly said the company had a great history of supporting and working with Cargill Enterprises, ever since it moved to Dunedin.
"It's great to be able to create a win-win for both enterprises as the opportunities arise. We are certainly motivated to support them where we can," he said.