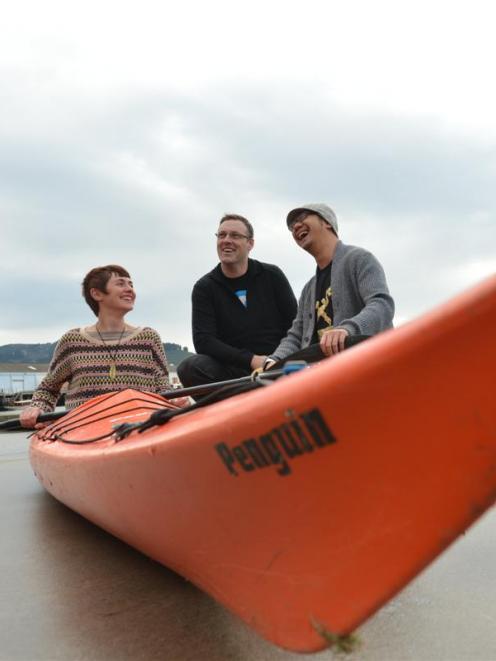 A rapidly growing global software-as-a-service industry suits three Dunedin-based tech companies down to the ground.
Between them, Timely, PocketSmith and Thankyou Payroll have more than 90,000 clients in 170 countries.
All three spoke of valuing the lifestyle Otago afforded, which played a major part in their decision to stay in the city.
PocketSmith, which was founded in 2008, is a simple budgeting software tool that can help people manage their finances.
When Xero wound down its personal finance product last year, it recommended PocketSmith to its Xero Personal customers.
Co-founder Jason Leong said the company's seven staff understood that it was ''exciting selling to the world''.
Software-as-a-service products delivered better value than traditional software as they were iterative in nature, he said.
It has been suggested that sales of cloud-based software could reach $US21.3 billion ($NZ24.6 billion) by next year.
Mr Leong said a company could not be started globally. It took some skill and training to get to that point, getting the right systems and resources in place.
Most of PocketSmith's customers were from the United States, but he also saw ''huge opportunities'' in Australia. The goal was for another 130% growth this year, he said.
Mr Leong has lived in Dunedin for more than 15 years, preferring the pace of life to that in his home city of Kuala Lumpur.
Timely, which has just hired its 11th staff member and opened an office in the United Kingdom, offers scheduling software for service businesses such as physiotherapists, hair salons and beauticians.
Chief executive Ryan Baker said cloud-based software provided businesses with a lot more flexibility, allowing companies to avoid up-front infrastructure costs and focus on projects that differentiated their businesses, instead of infrastructure.
Mr Baker has a young family and, like the other Timely staff, loves the Dunedin lifestyle.
It was ''pretty cool'' watching people balance their work and lifestyle, and that turned into motivation for their work.
There was a huge market in the space that Timely operated, but there was room ''if you do it better''.
There was some good growth in the UK and also a big opportunity in Australia, he believed.
Timely is a finalist in this year's New Zealand Hi-Tech Awards, in the IBM hi-tech start-up company of the year category.
Thankyou Payroll, which was established in 2010, operates online payroll services. It has 650 clients and was looking to hit 2000 by the end of the year and has processed more than $60 million in wages to date.
It was growing about 15% month-on-month, chief executive Lani Evans said.
Ms Evans, who often breaks up the morning commute by kayaking to work from Port Chalmers, cited the ''amazing'' lifestyle in the city, the collaborative and supportive community, and the ''great talent'' coming out of the University of Otago.