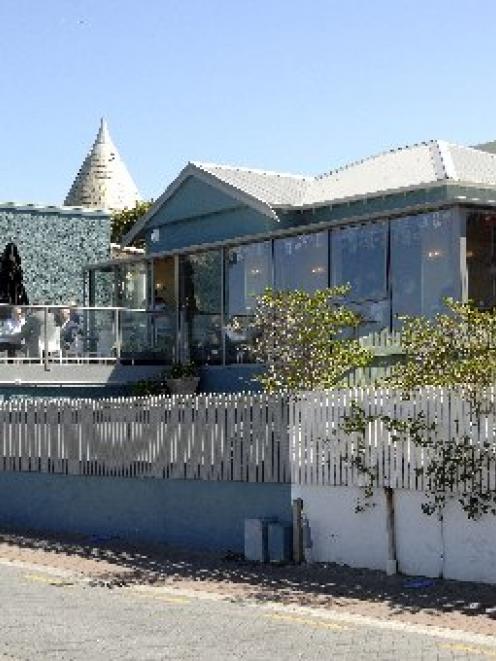 Swell Cafe and Bar in the Esplanade block at St Clair - constructed by local developer Stephen Chittock whose three companies are in receivership - has been sold in a deal worth more than $1 million.
The purchaser is understood to be Thai restaurant chain operator Murray Macarthy, but he did not return calls yesterday.
A decade ago, Mr Macarthy bought and demolished the nearby St Clair dairy, sandwiched between the Metropole and Hydro buildings within the Esplanade block, but the section has since lain bare.
When spoken to in March, Mr Macarthy was operating 12 Thai restaurants and had no plans to sell the vacant St Clair section.
After being bought out in March of his share of the construction of the new St Clair Beach Resort boutique hotel in the Esplanade block, Mr Chittock next put his remaining property assets in the block up for sale in June.
In early August, Mr Chittock placed his companies in voluntary administration, as part of an attempt to attract new equity investors, but nothing transpired.
However, amid reports his liabilities stood at $5 million against assets of $5 million, Mr Chittock's refinancing options began to unravel.
South Canterbury Finance's receivers were identified as the largest creditor, owed $1.5 million, and the receivers exercised their right to place his companies - White Island Investments, White Island Properties and St Clair Village Hotels - in receivership. The voluntary administrators withdrew from proceedings last week.
Mr Chittock's properties for sale have a combined value of $4.4 million and cover a total 2739sq m footprint, made up of the seven-unit Esplanade Motels and Apartments complex, Swell restaurant and three private residences. One of the houses sold for about $400,000 recently.
Mr Chittock had previously driven an Esplanade rezoning change to allow small scale commercial outlets. He was understood to have paid about $1.3 million for the Swell house, which cost a further $400,000 to redevelop into the restaurant.
Insolvency Management Ltd of Dunedin is overseeing receivership of the three companies.
When contacted yesterday, about where the proceeds of the more than $1 million Swell sale and $400,000 house would go, Iain Nellies said the money would be distributed to secured creditors, such as the mortgage holder and secured business creditors. The receivers' first report is not due to be released until next month.
Colliers International has been marketing Mr Chittock's Esplanade property assets.
Contacted yesterday, Stephen Cairns, of Colliers in Dunedin, said there were separate offers on the residential house beside Swell and also another in Bedford St, while the real estate company was "in talks with several parties" over a possible sale of the motel block.
From the early 2000s, companies of Mr Chittock's purchased or held interests in up to nine of 16 properties (five commercial and 11 residential) within the Esplanade block.
After redeveloping the 12-apartment Majestic Mansions block in Bedford St, he sold the complex in March 2009 for an undisclosed sum.