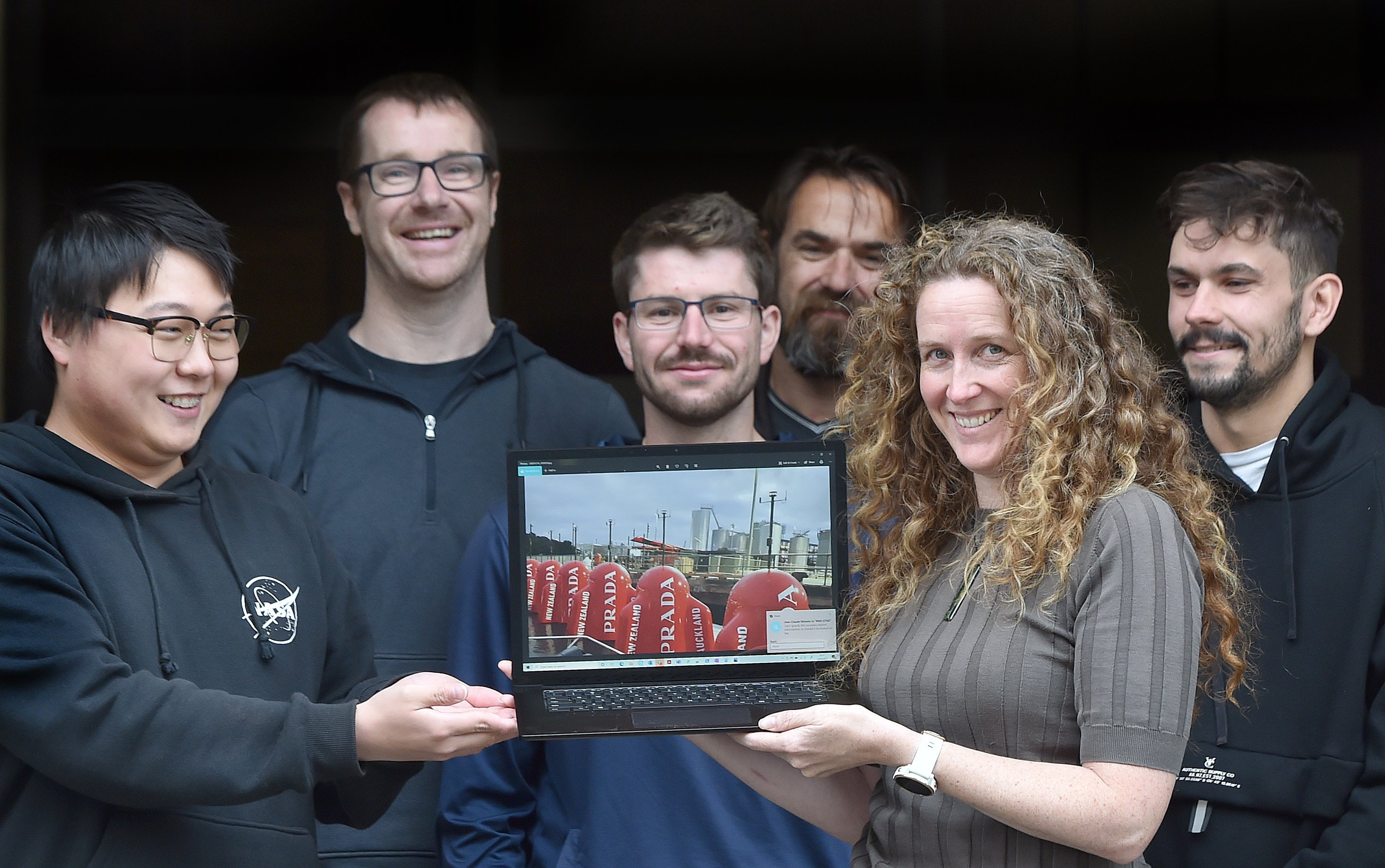 Whether it is playing a leading role in the management of the America's Cup or establishing the best custard squares in Dunedin through highly technical evaluation, Igtimi has both bases covered.
The technology firm makes the regatta management system for the America's Cup, covering everything from the umpiring software to wind measurement and spectator management.
On Monday, general manager Kylie Robinson and her team will head to Auckland in preparation for the 36th America's Cup match between Emirates Team New Zealand and Luna Rossa Prada Pirelli in the Hauraki Gulf.
It was a "pressure cooker" project as the "world's eyes" were on it, and having a team that understood that and responded accordingly was invaluable, Ms Robinson said.
People might think it was a glamorous event to be involved with, but the reality was it was "really hard work and there's a lot to be done".
"There's a lot of pressure making sure it's doing well because a lot of people see if you don't," she said.
Their role, while hugely important, largely went under the radar — "it's a bit of a hidden thing" — as viewers saw the graphics on the television, yet what they were doing was helping make it all possible.
Fellow Dunedin company Animation Research Ltd was also heavily involved in the sailing regatta.
Igtimi was started by Ms Robinson and Brent Russell from their suburban Dunedin home in 2008, later moving to office premises in the Imperial Building, overlooking Queens Gardens. About two and a-half years ago, it was bought out by German company Riedel Communications.
It produces comprehensive GPS tracking, time-based data recording, visualisation and management solutions, and its core business has been working with high performance water sports, including sailing.
The core of its technology has been used for television coverage of international sporting events.
It now also built equipment for Olympic sailing teams, following an approach by High Performance New Zealand; that was something that had spawned out of what it had been doing for the America's Cup.
While the America's Cup was another job for Igtimi, the team acknowledged it was an interesting one to do.
Mike Jopson was a keen sailor and he described the regatta as a "real spectacle".
"The boats are amazing ... it's like the Formula One of sailing," he said.
Mr Russell learned to sail with Dean Barker, and having people involved that had an understanding of the sport did help when it came to designing systems, Ms Robinson said.
Being based in Dunedin was no barrier — in fact, if anything, it was easier due to the lack of distractions.
Access to engineering firms was also so much easier, they agreed.
During racing, the days were long and, when it was held at weekends, that did not mean the team got to take Monday and Tuesday off — everything they learned from racing went into improving for the next week.
That busyness meant their spreadsheet — a good example of data science and analytics, Ms Robinson quipped — about the best custard squares in Dunedin had not been recently added to.
It included all the important details from distance from the office to custard moisture and pastry quality.
As for who was going to win the final of the 36th America's Cup, of all the people to ask, they were probably the ones that knew the most right now — but they could not call it, Ms Robinson said.
That was going to make for exciting racing.