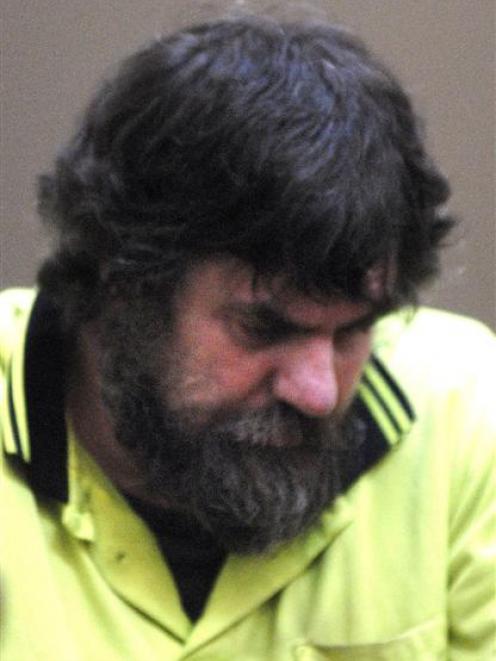 A convicted child abuser who had pictures of local children on his computer has refused rehabilitation treatment and is likely to return to Dunedin after his sentence.
Graeme Murray Purvis (45), of Dunedin, appeared in the Dunedin District Court yesterday on 22 charges brought by Dunedin police and the Department of Internal Affairs involving the possession, making and distribution of child sexual abuse images, and the attempted sexual grooming of a 15-year-old girl.
Purvis was sentenced to 3 years' prison, of which he must serve at least 21 months.
The officer in charge of the case, Constable Julian Real, of North Dunedin, told the Otago Daily Times police were alerted to the images on Purvis' computer by an "associate".
A search uncovered a computer containing thousands of objectionable images.
Some photos were obtained from social networking sites, such as Bebo and Facebook and were filed on his computer and on his cellphone, with the person's name, age and location.
Const Real confirmed Purvis had images and personal details of girls from the Dunedin area.
Police had spoken to parents, who were "quite devastated".
None of the children had any contact from Purvis, he said.
The photos did not have to be sexually explicit, but could feature innocent activities such as children in a pool, and could be shared internationally.
"I would be very wary of posting images online," he said.
Internal Affairs deputy secretary Keith Manch, of Wellington, said the sentence was a reminder that those trading images of child abuse or grooming children for sexual offences "should understand that enforcement agencies around the world are co-operating to find them and stop them".
Mr Manch said it was disappointing Purvis refused treatment through the Kia Marama programme, which helps aid the rehabilitation of offenders.
Sensible Sentencing Trust spokesman Garth McVicar, of Napier, said Purvis' sentence made him "sick", particularly as he refused to enrol in programmes designed to rehabilitate child abuse offenders.
"He should be getting preventive detention if he does not want to enrol in a programme.
"It would encourage him to address his offending or stay in jail."
The officer in charge of the Dunedin Child Abuse Team, Detective Sergeant Malcolm Inglis, said the sentence would be a deterrent for other child abusers.
Asked if he agreed with Mr McVicar that offenders refusing rehabilitation programmes should be given preventive detention, Detective Sergeant Inglis said "I don't want to get into that debate . . .
"There is no easy answer."
However Detective Sergeant Inglis said it was preferable if offenders took part in some form of rehabilitation programme, such as Kia Marama, while in prison as studies showed the "rate of reoffending is quite low".
Police worked closely with the Ministry of Justice to monitor offenders on their release back to the community, he said.
The sentencing served as a reminder to the community that this kind of offending was "happening in New Zealand and it is happening in Dunedin".
There was a strong link between people who viewed child sexual abuse images and those who offended against children, and society needed to be vigilant, Detective Sergeant Inglis said.