I've been relishing my ongoing voyage through New Zealand chardonnays, yet I have a confession to make: as much as I enjoy chardonnay, I seem to forget to actually buy it to drink at home.
I will just have to give myself a Fair to Good rating on this front with the comment, "potential here; could do better.''
While Kiwi chardonnay is generally firing on all cylinders on release, a couple of years in the bottle can be a treat.
The Nautilus is a case in point for any who managed to keep some.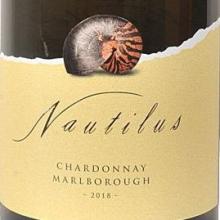 2015 Nautilus Marlborough Chardonnay
Price: N/A
Rating: Excellent
Lanolin and sheep's wool, toasty oak and riper orange citrus with a little rockmelon. Powerful entry, this has a supple roundness suggesting some age/development. Excellent flavour intensity and balance with a long and appealing carry. A tangy sour cream like note adds piquant zestiness.
A delight if you have some of this!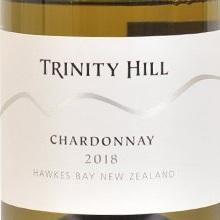 2018 Trinity Hill Hawke's Bay Chardonnay
Price: $22.99
Rating: Excellent
Bright and lifted nose of nectarine, citrus, a little oak seasoning with peach and mandarin later. That bright freshness continues, allied with excellent, creamy texture as the citrus is joined by white peach. Mouthfilling, a little fruit pith chewiness and warm glow, with a delightfully juicy immediacy and sapidity to this.
Bang on to enjoy now.
2015 Riverby Estate Single Vineyard Marlborough Chardonnay
Price: $27
Rating: Very good to excellent
Fragrant nose of stonefruit and lemon with a caramel-like nuance. Quite fat and rich on entry with caramel and grilled nuts met by hints of sour cream and licorice. 
Soft at first but as this opens up, there's a chewy graininess, zesty freshness and peppery spice flowing to an attractive nutty & lemony close.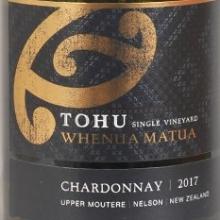 2017 Tohu Whenua Matua Single Vineyard Moutere Valley Chardonnay
Price: $34.99
Rating: Excellent
Floral nose, freshly cut sawdust, lime, banana. Sweeter notes flood the palate, tropical fruits, gum drops, apple skin, a lactic nuance in the background.
This seemed an outlier, different in expression, with its chalky texture, sweet and sour notes and racy acidity, yet won me over as it came together nicely with time.
2018 Mills Reef Hawke's Bay Reserve Chardonnay
Price: $24.95
Rating: Very good to excellent
Lovely nose of peach & citrus, backed by grilled nuts and hints of clotted cream. That nutty element  supported by spice, oak nuances and white peach. Textural richness, fleshing out nicely with aeration with chalky grip adding to the palate interest.
A long finish with marzipan/bitter almond nuttiness.
2018 Sacred Hill Single Vineyard Hawke's Bay Chardonnay
Price: $24.99
Rating: Excellent
Creamy lactic notes, brown butter, toast a nutty backdrop. Fatness to this, depth of flavour and structure, riper peach and banana chip notes freshened by ripe nectarine, attractive oak spices and tangy citrus. Nice balance and integration with wonderful carry of flavour.
Threatens to pull into its shell then blossoms again  on the close.