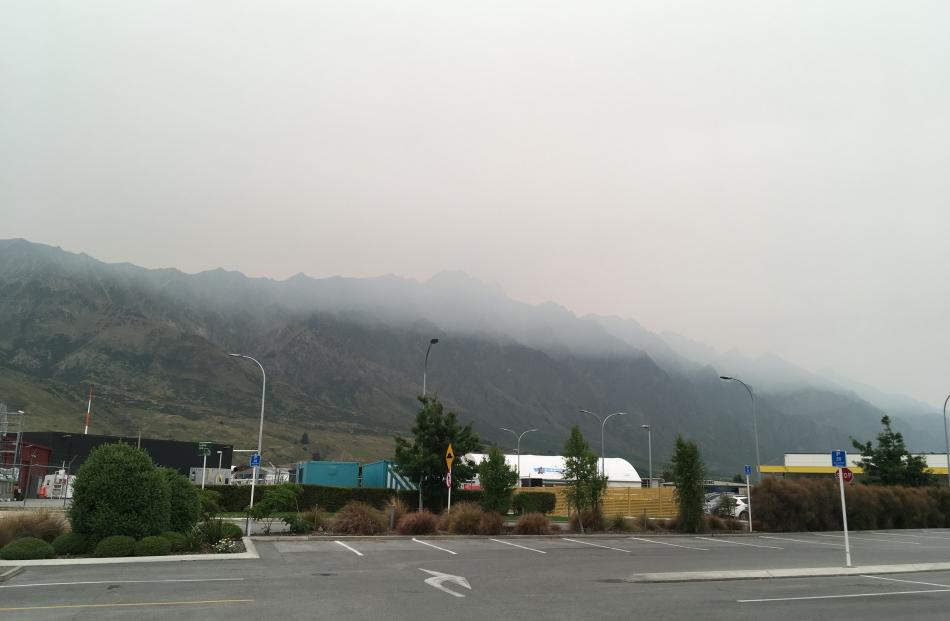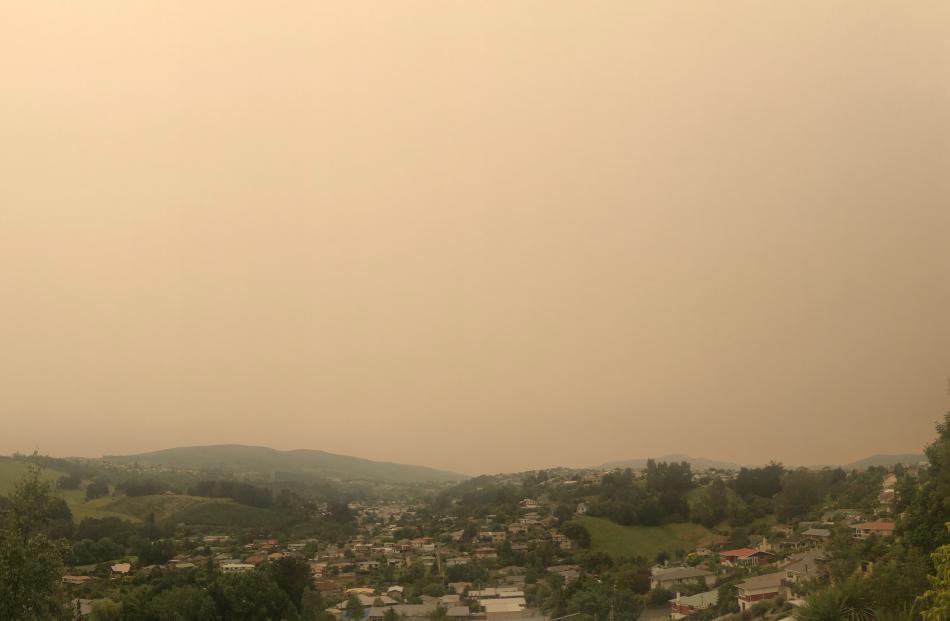 Residents in parts of the South woke to strange yellow skies as smoke from Australia's bushfires drifted over New Zealand.
The combination of cloudy skies and a yellow-tinged smokey haze on New Year's Day made for darker than usual conditions.
Otago Museum director and ODT's Sky watch columnist Ian Griffin took this timelapse video from Portobello this morning. "Totally weird day in the Deep South!"
At 9am some drivers in Dunedin were still using their headlights. But by 10.45am it had got even darker, with conditions similar to twilight - only sepia-toned.
Some residents on social media said they were turning lights on inside their homes. It had lightened up somewhat by noon.
There was also a smell of smoke in Dunedin and other parts of the South.
One asthma sufferer told the Otago Daily Times they would not be venturing outside today because of the risk the smoke would cause respiratory issues.
Paul Bonner told the ODT smoke was covering mountain tops in Queenstown and made for hazy-yellow skies in Cromwell.
He said smoke could be smelt and tasted in Queenstown, which could be problematic for asthmatics.
Holidaymakers who woke to a dark, yellow-tinged haze in Queenstown have been forgiven for thinking the odd light was a manifestation of their New Year's Day hangovers.
But most quickly twigged to the actual cause.
''First of all I thought it was a bit of fog, then I could smell smoke,'' Canadian Jeff Inglis told the Otago Daily Times. ''Then the hotel manager said 'that smoke's from Australia'.''
A similar phenomenon occurred in his native Ontario when there were forest fires in British Columbia, Mr Inglis said.
''It's about the same distance, but we don't get it this thick.''
His wife, Darlene, said she felt for the people in New South Wales affected by the fires. ''The big meaning behind all of this is most concerning.''
Lizzie Price captured a smoky Bannockburn in Central Otago earlier this afternoon:
Queenstown visitor Lloyd McLeod said he realised the cause straight away as he had seen the haze before in Auckland, where he lives, and Christchurch.
''But we could smell it, which is unusual.''
He and wife Margaret were not bothered that it was shrouding the Wakatipu's  renowned mountain views.
''The red sun last night was a bit of a giveaway that something was coming, but the last two days have been lovely and clear.''
Another visitor, Georgia, who did not want to give her surname, was also not surprised. Smoke haze sometimes occurred in Hong Kong, where she lived.
''We wondered if it was something blowing over from Oz - it smells a bit like a bonfire. We were going to take the gondola, but we won't now because we don't know what we'll see.''
Residents in Christchurch and Akaroa also shared images of yellow-hazy skies.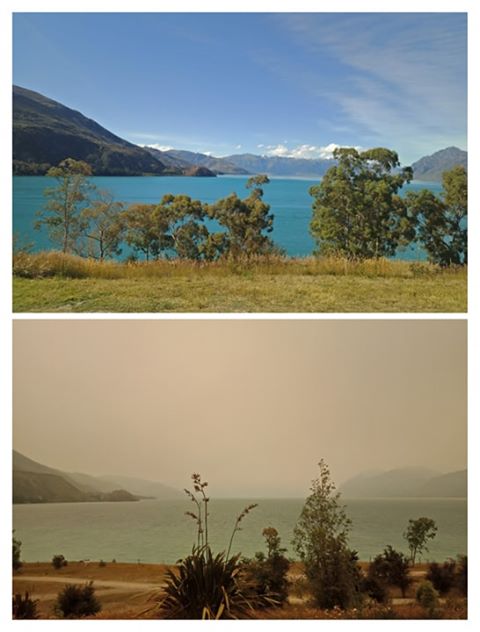 In response to one of the shared images, the MetService said the smoke from the Australia bushfires was "a bit thicker than we've seen so far in the south of the South Island".
MetService meteorologist Kyle Lee said satellite footage showed some "pretty hefty smoke" coming New Zealand's way.
"You're likely to see a bit more haziness, a bit more hazy than the usual clear blue skies."
The smoke has dragged across the Tasman and has already hit the South Island, making our sunsets there slightly redder, Lee said.
It will move up the North Island in a few days but linger over the country until the weekend, when a front will sweep it away.
The visiting smoke won't affect temperatures, but the northwest winds also visiting from across the Tasman may make overnight temperatures warmer.
- By ODT Online, Guy Williams and NZ Herald