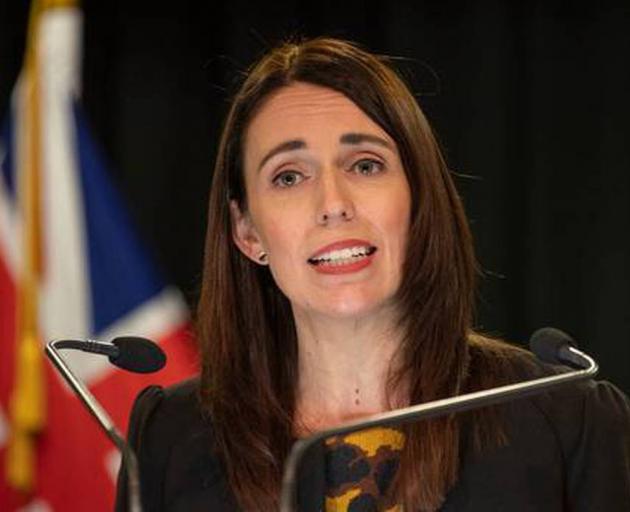 Extraordinary events call for extraordinary measures and extraordinary people, especially those capable of extraordinary leadership.
During times of crisis or emergency, which includes the Covid-19 pandemic, the populace looks for leaders, particularly those who can provide clear, strong, empathetic, unwavering and just guidance through the storm.
We want leaders who are prepared to get their hands dirty, who will show us the best courses of action based on the available facts and common sense, and who would not ask us to do anything they were unwilling to do first.
Reasonable people will also expect their leaders to occasionally make mistakes, but to own up to them quickly if and when they do.
Putting that into the context of the current Covid lockdown, there is a lot of goodwill for our political leaders and the bind they find themselves in.
New Zealand has been largely fortunate with the leadership of Prime Minister Jacinda Ardern and her Labour team, but it has not been a performance without blemish.
The vaccine rollout in some parts of the country has left a lot to be desired and there is a degree of discomfort with the stage management of the afternoon media conference and the perception of important information being kept back to be announced then.
However, one need only cast an eye across the Tasman to see what really bad leadership can lead to in a crisis. There, New South Wales premier Gladys Berejiklian has overseen a shambolic and deadly ballooning of the Covid Delta variant, with daily new case numbers in that state now above 600.
The New South Wales lockdown still has plenty of confusing loopholes around where you can go and what you can do, and came too slowly to be effective.
Back in New Zealand, our much stricter lockdown has rules which are a lot easier to follow, including which shops can remain open. That is not to say there are not, and have not been in the past, some bizarre inconsistencies here too.
When it comes to what is actually allowed to be open, there is not much other than pharmacies, dairies, service stations and supermarkets.
For many of us, the most frequently visited of these during the days of lockdown will be the supermarket. Not only is there a certain sense of comfort and security to be gained by having your favourite foods in well-stocked cupboards at home, but also a trip to the supermarket can be a pleasant experience, offering a warm place that tantalises your senses and brings you into contact with others.
Unfortunately, for many supermarket staff, lockdowns are far from a pleasant experience. Customers may be distracted or overwrought due to the pandemic, and can be rude, angry and pushy, taking out their frustrations on staff.
Many of these employees are barely out of school and in previous lockdowns have been in the supermarket front line, trying to ensure appropriate behaviour and correct procedures are followed, while being abused for doing so.
Those supermarkets who have recognised this stress by ensuring their often poorly paid staff are given a bonus should be applauded.
Wealthy supermarket owners who are far from the action at the front door and in the aisles need to be held to account if they allow any of their employees to be the target of abuse or to be put in potentially risky situations regarding virus transmission.
The move to prioritise supermarket workers for vaccinations makes good sense and needs to happen quickly.
This is the time for supermarket owners and managers to show strong leadership and make sure their front-line staff are as safe as possible as they continue to help the public through the lockdown.