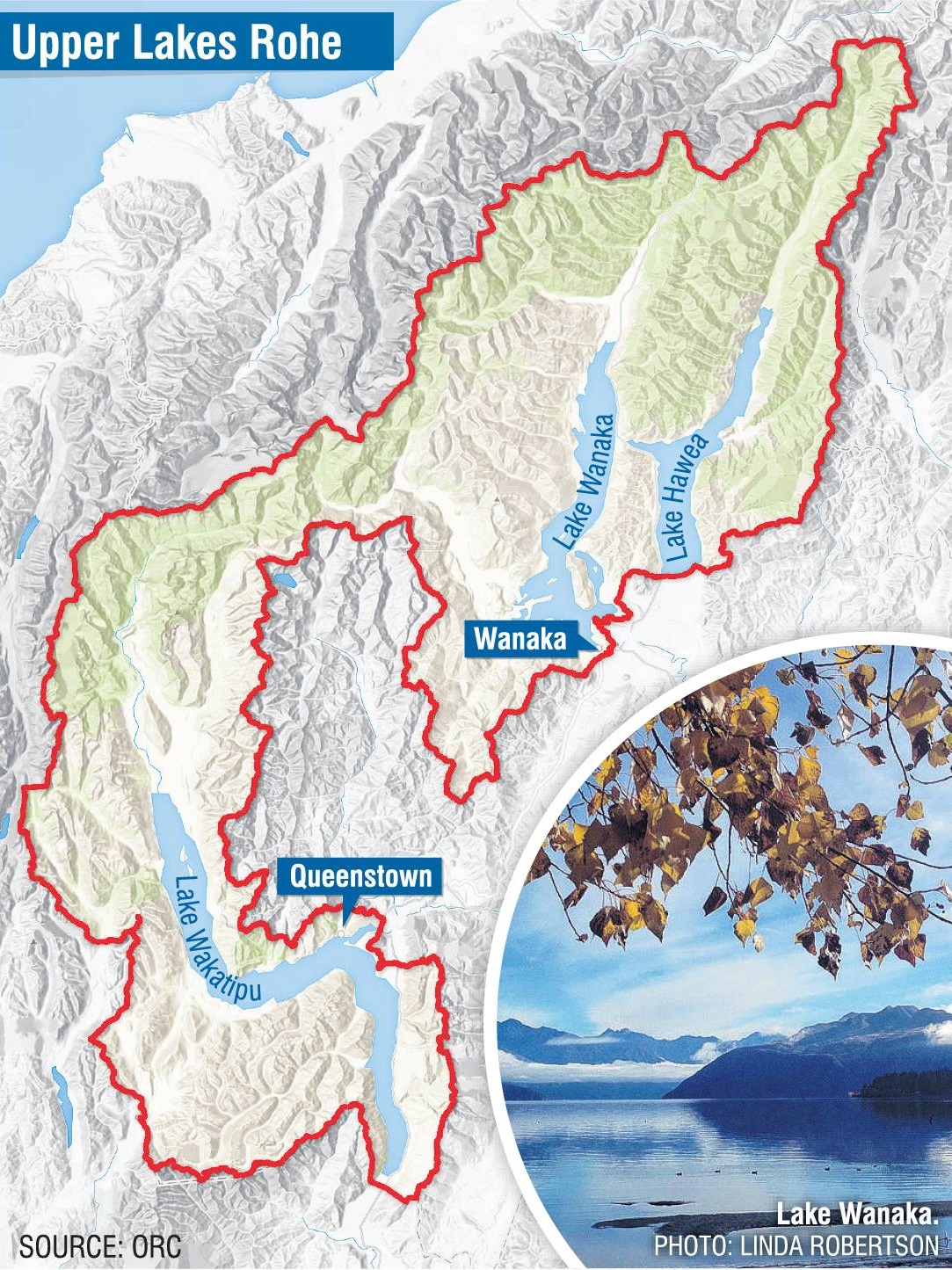 After a heated debate over the management of the Manuherikia River, the next area of interest for the Otago Regional Council could feel like a dive in a glacier-fed alpine stream.
The council has largely completed work on its most pressing catchments — Arrow, Cardrona, and the Manuherikia — and community consultation for the region-wide land and water plan turns to the Upper Lakes rohe in Frankton today.
Dunstan ward councillor and the designated rohe (area) liaison Cr Gary Kelliher said consultation for the plan was moving into a new phase.
The lakes' upper catchments had very high natural values and extended into Mt Aspiring National Park.
''Those areas are quite pristine; they don't have issues like some of the other areas have issues,'' Cr Kelliher said.
Because it was the first chance for community involvement in a land and water plan process with a limited timeframe, he urged those interested in the natural environment to get involved.
The council has established the Upper Lakes rohe as the lakes of Wakatipu, Wanaka and Hawea, from their tributaries to their outlets.
Catchments include the Greenstone, Dart, and Rees rivers, the Makarora and Matukituki and Hunter rivers, and smaller tributaries including Bullock Creek, Minaret Burn, Timaru River, and the Von and Lochy rivers.
Cr Kelliher said Glenorchy and Kingston were places in the rohe under some developmental pressure.
There was some, limited commercial use of the land, he said.
The new land and water plan, due to be notified at the end of 2023, would set rules for land and water management over an area prized by many.
''These plans, they do have quite an impact and it's not until you look to do something in these areas that you realise the importance of the plans,'' Cr Kelliher said.
The Upper Lakes consultation comes after a nearly completed process in the Manuherikia catchment where an attempt to note minimum flow settings for the well-used Manuherikia River in August led to a divided council, a petition to sack the councillors, and ultimately the resignation of former councillor Marian Hobbs this month.
The Manuherikia's technical advisory group continues to work towards establishing criteria for ecological health of the river and is due to complete its work by March.
Consultation on the Catlins freshwater management unit is due to begin in coming weeks.
Queenstown Events Centre, today.
Lake Wanaka Centre, tomorrow.