An Otago regional councillor says he is astounded by the hefty price ratepayers have paid pursuing a code of conduct complaint against one of his colleagues.
Cr Michael Laws was cleared of wrongdoing last month, but about $20,000 was spent on the code of conduct complaint against him, Cr Gary Kelliher has revealed.
"To me the costs were astounding," Cr Kelliher said yesterday.
"I'm really disappointed to see that that amount of money has gone into a code of conduct [complaint] against a councillor, who I believe is just doing his job like we all are."
Cr Kelliher officially asked the Otago Regional Council for the costs of the chief executive's complaint, and he received answers on Friday.
At that time he learned Leo Donnelly, from public and employment law firm Chen Palmer, helped ORC chief executive Sarah Gardner draft the complaint against Cr Laws.
Cr Kelliher said he was astonished that the ORC's own in-house legal expert was not used.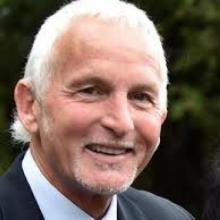 The independent investigator, Dyhrberg Drayton Employment Law partner Steph Dyhrberg, was paid $10,518.56, plus GST.
The external legal advice from Chen Palmer cost $6437.50, plus GST.
ORC staff time used to collate the evidence against Cr Laws was not recorded.
Nor was the time recorded when the ORC's in-house lawyer gave limited initial advice.
Therefore the associated costs for neither were provided to Cr Kelliher.
Cr Kelliher said Mrs Gardner obviously felt justified in laying the complaint.
"But every time you do that it's a huge cost to the ratepayer and they're bearing an awful lot at the moment, let alone these sorts of the actions."
The basis for Mrs Gardner's complaint was Cr Laws' comments in two stories in the Otago Daily Times in late July.
In a July 21 report on illegal dumping into the Clutha River, Cr Laws said it was "extraordinarily embarrassing" the council appeared to have advised a company to do something, which it later took enforcement action over.
He also said he was unhappy with ORC staff's lack of transparency on the matter.
In a July 23 report on public submissions on low-flow scenarios for the Manuherikia River, Cr Laws said he was annoyed staff had released the report, which he described as "crap" and "bogus".
Mrs Gardner's complaint is a 71-page document that includes a series of internal emails, copies of the stories in question and screenshots of comments from the public online and on social media posts.
It also included a detailed account of a heated exchange in South Otago between ORC staff and a member of the public following the Clutha dumping story's publication.
Ultimately, the independent investigator found Cr Laws' comments did not identify any ORC employees and no information was disclosed that would allow individual identification.
His comments were directed at the ORC as an organisation, not individuals.
They did not breach his obligations regarding courtesy, respect, and public criticism.
For published comments to prejudice the ORC's ability to provide a safe and healthy workplace to its employees, there must be a real, rather than remote, risk of harm, the investigator said.