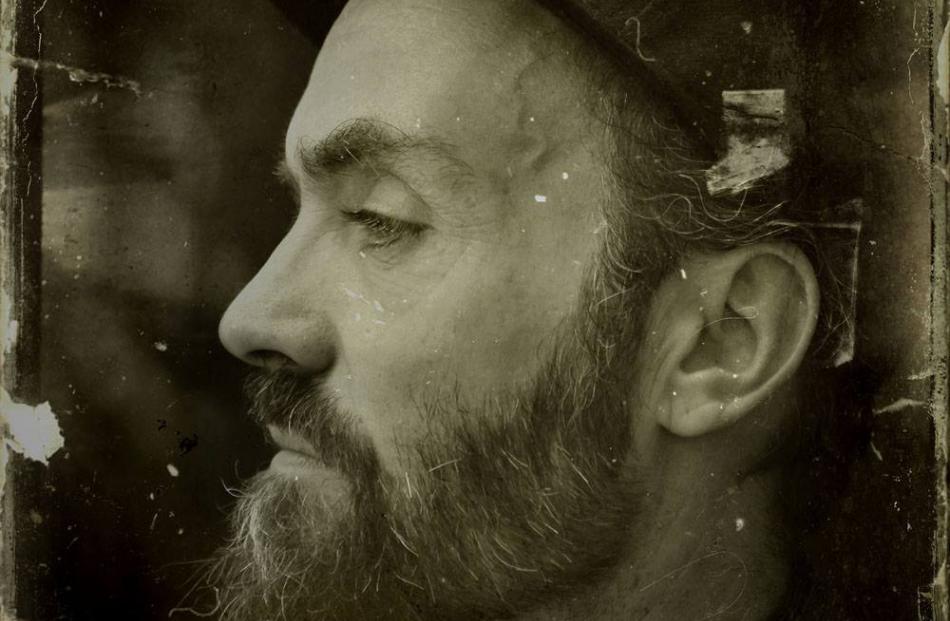 What's real? What's not? British ''transmedia'' artist Simon Wilkinson thinks outside the box for his Arts Festival Dunedin productions, writes Shane Gilchrist
Simon Wilkinson was 12 years old when his mother bought him a copy of Mysteries of the World magazine.
Inside that 1982 edition was a story about the mysterious disappearance in 1959 of eight students from Magic Valley Liberal Arts College in Idaho. Apparently, all that was found of them were eight letters, written by the students to their parents, detailing a journey to what they described as "the bright black edge of nowhere''.
Stranger still, according to the article's author, was the fact the letters had been discovered inside a black wooden cube in the Great Basin Desert.
A few years ago, Wilkinson came across a reference to the same episode in a conspiracy theorist's blog and wondered whether there was an opportunity to make a piece of art about it.
The result?
Two quite different pieces, titled The CUBE and Beyond The Bright Black Edge Of Nowhere, both of which will feature at Arts Festival Dunedin.
Wilkinson, who currently produces work as Circa 69, enjoys blurring the boundaries between truth and fiction.
"The reality is, I don't know whether the story is based on real events or not,'' Wilkinson explains via email.
"The origins of the story come from a magazine which detailed the story as truth, but which I always wondered about the validity of. The magazine piece also contained some additional details I didn't like and haven't included in my shows: supposition of alien abduction, cheesy stuff like that''.
Based in Brighton, England, Wilkinson has been invited to various international arts festivals, including the Tate Modern's Merge Festival. He describes himself as a "transmedia'' artist and his work incorporates audiovisual, installation, virtual reality, electronic music, as well as online and performance media.
The CUBE will play continuously for a week from Friday, September 30, in a shipping container on the Museum Reserve, using video game and virtual reality technology to enable an audience of one to enter a space where they find themselves sitting at a table across from a stranger in a black cube deep in The Great Basin Desert.
When the audience member exits this virtual world, after a series of interactions with the stranger (one of the eight students who disappeared), they are left with a letter that, like the show, serves as a portal to an online collection of websites, forums, blogs, Facebook profiles and twitter accounts that lead to a ninth letter.
In contrast, Beyond the Bright Black Edge of Nowhere tells the story through cut-ups of 1950s B-movies, promotional films and commercials and includes a live electronic score, live classical instruments and eight monologues.
"I have told the story across multiple productions in order to more deeply explore the subtext of the story and to present something which defies a linear rationalisation of the facts by shifting the frame of reference here and there,'' Wilkinson explains.
"It's over 100 years since Einstein taught us through relativity that a perception of the world is highly dependent on one's frame of reference. I like the story I'm telling, particularly because it is so difficult to find a frame of reference that makes easy sense of it.
"As far as I can see, there is never a simple line of truth running through the world or human affairs.''
Wilkinson's approach suggests he is attempting to convey a subtle message, too: beware of what you read or hear; question what is being promulgated.
"I guess that does have political ramifications, especially in terms of how we consume world news because as soon as there's a narrative imposed, no matter how subtle, then we are being persuaded of something and maybe we should be far more conscious of that happening to us.
"In this way, I guess, the productions and their relationship to one another are as mysterious as the story itself.''
"One does not need to experience both productions but they do approach the story from different perspectives.''
Beyond the Bright Black Edge of Nowhere also uses drama studies pupils from Logan Park High School.
"The show entirely relies on those young people bringing their own personality to the performance,'' Wilkinson says.
"I do not ask them to pretend to be the person who wrote the letter they are reading but rather to be themselves, reading a letter written by someone their age so that the audience can connect with the reality of it in a more fundamental way.''
Wilkinson is also collaborating with Dunedin musician and composer Trevor Coleman, who will provide a live improvised sound layer to the soundtrack of Beyond the Bright Black Edge of Nowhere.
"All of this means every performance is different and fresh from the last city.
"In fact, I am just about to start work on the fifth and final piece of work in the series exploring this story. Next September the whole series of works will premiere as a complete collection in the United Kingdom, as a four-hour event at a theatre in my city of Brighton.''
The show
The CUBE will play continuously in a shipping container on the Museum Reserve, Dunedin, from Friday, September 30, to Friday, October 7.
Beyond The Bright Black Edge Of Nowhere will be performed at Hutton Theatre, Otago Museum, from Tuesday, October 4, to Friday, October 7.