THE MISADVENTURES OF POLLY GILLESPIE
Polly Gillespie
Penguin Random House
REVIEWED BY ROB KIDD

One book, 304 pages, countless words. Albeit only a few hours, it was undeniably one of the darkest periods of my life.
Whether you know Polly Gillespie as a cosmetic-surgery cautionary tale or an overbearing radio personality, you can now add mediocre memoirist to the list - a dubious C-list-celebrity triple threat.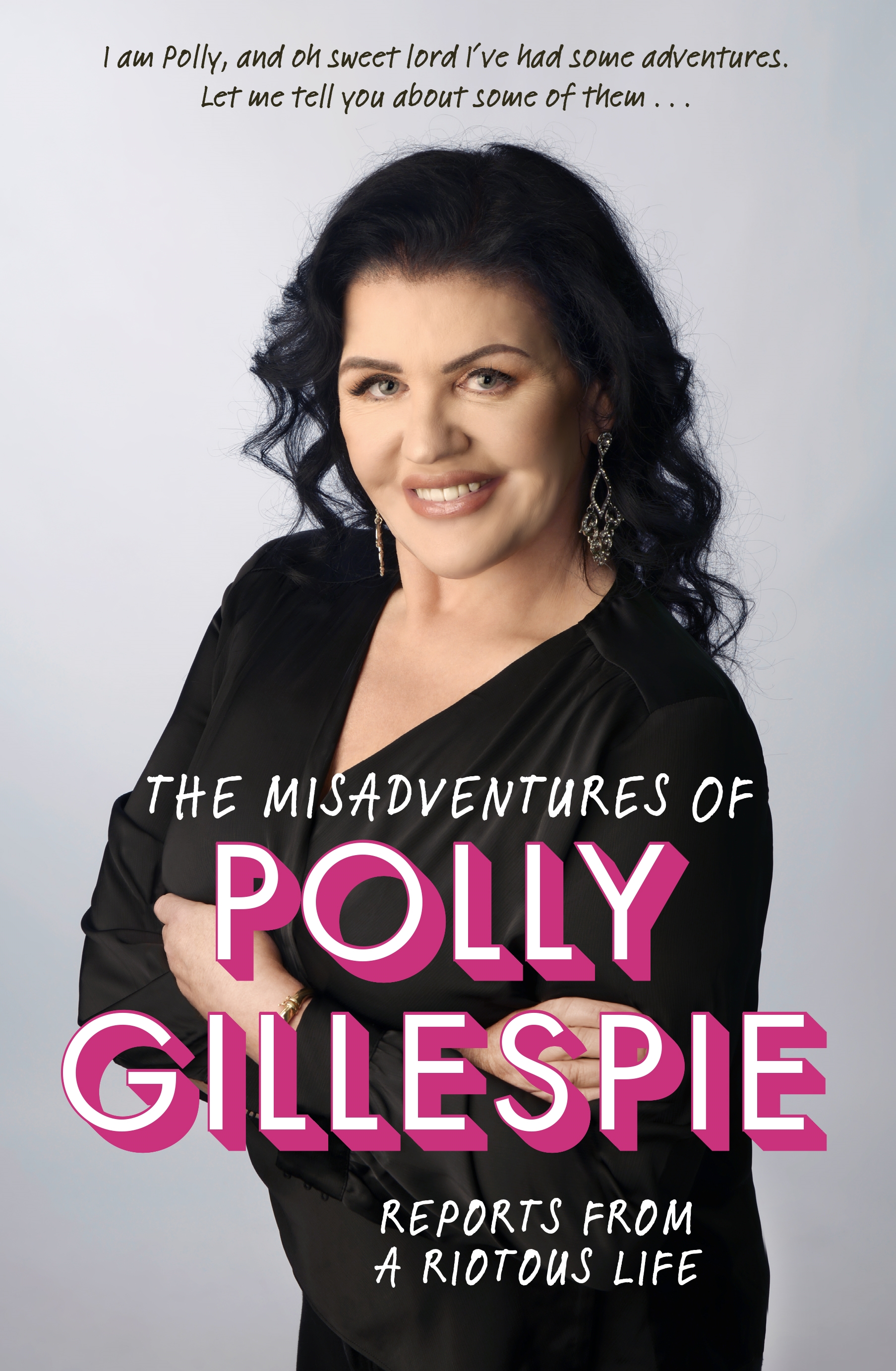 The writing comes across like an old drunk in a bar, slur-yelling about the time he was tackled by Colin Meads in a King Country club rugby game in 1965.
This is Gillespie on the brink of obscurity - and she knows it.
The worst thing about the book, and there is much to choose from, is that she repeatedly paints herself as this crazy "provocative" creative, when she is anything but.
Every opinion she has is the rehashed, populist mainstream tripe that you can buy in bulk from the $2 shop.
Gillespie is the framed "Live. Laugh. Love" picture on the bedroom wall of banality.
On one of her disconnected chapters of triviality she muses on food and informs the reader she sometimes feeds her children a cooked breakfast for dinner.
"It's easy and feels so naughty. It's so anti-establishment and irregular."
Someone arrest this maniac.
Gillespie tackles other big societal issues too and proves to be an adept fence-sitter, despite telling us at least a dozen times she has a small bum.
Pro-life or pro-choice?
"I'm pro-woman, and pro-women's mental wellbeing," she writes.
"I believe that on this subject, it comes down to the woman and how well she knows herself... What you need to do is what you need to do for you."
Otherwise known as pro-choice then. Just commit to it; no one cares if you endorse abortions or not.
Never let it be said that Gillespie is a name dropper (if only she was).
The book is littered with references to unnamed famous men she has supposedly slept with, or stood near or been requested to engage in phone sex with.
She does admit her "dead-man crush" is Einstein though, so there is that.
The same discretion does not, however, apply to Gillespie's favourite brands.
The product-placement is at times utterly shameless and one particular ethical clothing brand gets not only a mention but a three-point list about why it is so "outstanding".
Aside from its content, the book is simply poorly written.
It is riddled with cliches and peppered with more brackets than Bunnings Warehouse, through which Gillespie inserts her own madcap takes.
The effect is, at best, distracting and irritating.
Possibly the most disturbing section of the book comes when Gillespie reveals her sexual predilections, which, you guessed it, are as wacky as her culinary decisions.
She admits to owning a rubber dress but she says no to orgies or allowing men to urinate on her. 
Gillespie, at her condescending best, is also able to school her ignorant readers on the intricacies of homosexuality.
"I have to say right here, being gay is not a kink. It's part of our sexual spectrum as I understand it."
For all this book's faults, the women's mag readers will no doubt swallow every insipid morsel; seagulls picking through the ripped bin bag of Gillespie's brain.
And they are in for a treat.
Devastatingly, there is more to come.
"It's become evident to me over the past few months that I love writing more than anything else," Gillespie says.
"So I will write, and write and write."
Rob Kidd is an ODT court reporter and books editor