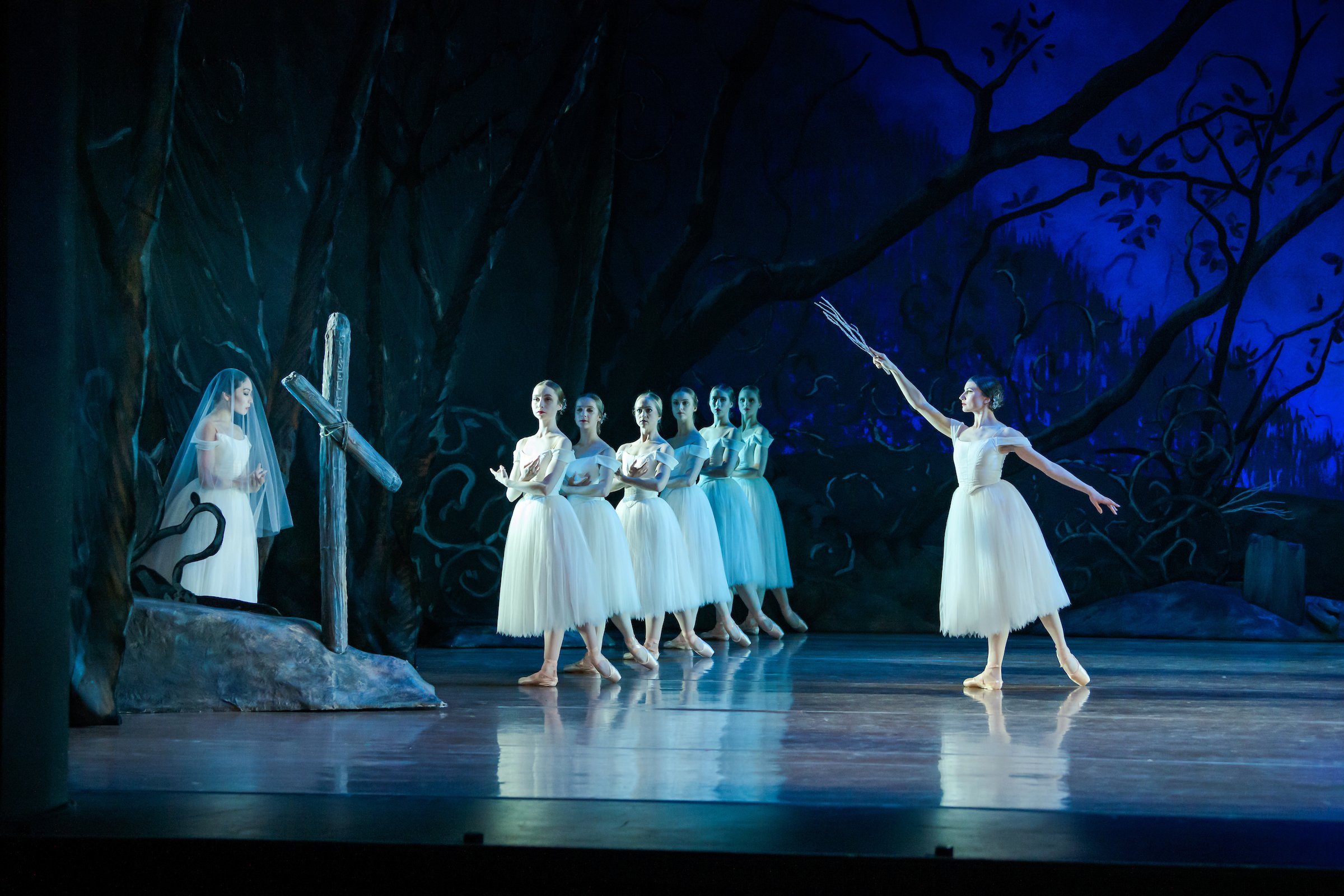 It has taken about 13 years for dancer Sara Garbowski to get the opportunity to dance a major role in Giselle, a ballet she first danced in as a 17-year-old apprentice. She talks to Rebecca Fox about the challenges of being Myrtha.
Strong, enigmatic, vengeful and poised, Myrtha, Queen of the Wilis, leads a group of vengeful jilted brides seeking revenge.
To bring that power and strength, yet be restrained and calm, is a challenge for Sara Garbowski.
"The dancing is quite simple steps, nothing too intricate, but the power and strength and the beauty of Myrtha comes from how difficult it is to keep calm and take every step with perfection and exact balance," says the Royal New Zealand Ballet soloist.
"If you start to get nervous or wobble around, I feel like her character loses that strength because she doesn't have those outbursts. She is contained, everything is calculated."
Garbowski has done a lot of work to ensure she keeps the strength in her back.
"It's the first thing that goes when you are tired. You want to hunch forward and breathe heavily. You start to collapse a little bit. So after all the jumps the most important thing is to keep that strength."
It is something she has talked over with former RNZB artistic director Ethan Stiefel via Zoom during rehearsals.
Stiefel and principal dancer, choreographer and director Johan Kobborg's production of Giselle first toured New Zealand in 2012 and then again in 2016.
The production has also toured to China, the United States, the United Kingdom and Italy. In 2013, it was turned into a feature film by director Toa Fraser.
RNZB artistic director Patricia Barker says New Zealand audiences and dancers have shared an almost 70-year love affair with this ballet, which continues to enthral people with its "elegance and timeless story".
It is the story of the beautiful and innocent Giselle, who is courted and captivated by a mysterious stranger. When he is revealed as Count Albrecht, and betrothed to another, Giselle, heartbroken, descends into madness and death.
In the forest, the Wilis, vengeful ghosts of jilted brides, greet Giselle, who rises from her grave to join their ranks. Albrecht arrives to mourn, and the Wilis exact their revenge, compelling him to dance until he dies of exhaustion. Giselle shields him from their fury, until the first light of day brings the promise of forgiveness and redemption.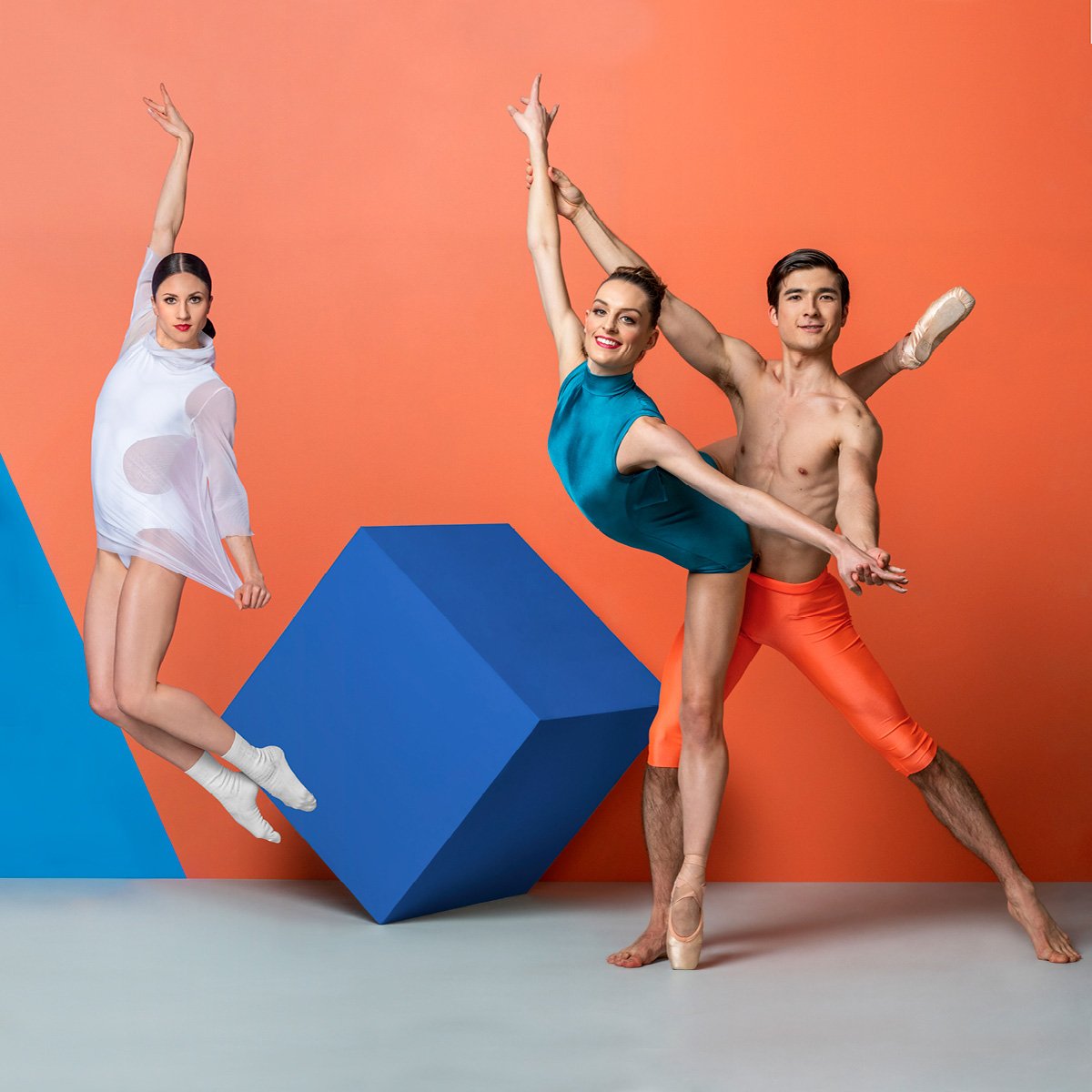 Garbowski loves the ballet for its two strong female roles, Giselle and Myrtha.
"It is one of my favourite ballets, always has been."
And it was one of the first ballets she danced in her apprentice year.
"I loved it. Now 12 to 13 years later, I get to play Myrtha, which is pretty awesome. It's so nice when you've looked up to something for so long to get the chance to do it."
Back then Garbowski was in Canada, where she grew up and studied at the national ballet school before joining the National Ballet of Canada.
To stretch her wings and further her career, she moved to Europe, where she settled in Belgium at the Royal Ballet of Flanders, and was promoted to demi-soloist in 2013.
But after five years she began to feel like she needed a change.
So when she heard of a RNZB audition in London she thought she would give it a go.
"I'd heard great things about the company."
While she had never visited New Zealand, her parents had always spoken highly of the country, having spent their honeymoon here.
She was offered a position and was soon packing up her life and heading across the world.
"I was so ready for something new. I was really open to the experience of everything being fresh."
In 2017, she hit the stage in New Zealand performing in Roland Petit's Carmen and L'Arlesienne, Three by Ekman and Romeo and Juliet.
She also took on her first lead role in 2018 as Ada in The Piano: the ballet.
"It's terrifying, yet so rewarding at the same time. It's a different sort of mental strength to carry yourself through an entire ballet. You grow so much as a dancer doing such a difficult role."
Other favourite roles have been Aurora in Sleeping Beauty and performing the famous role of the Sugar Plum Fairy and Dewdrop in Val Caniparoli's The Nutcracker.
"I'm growing and maturing as a dancer. You realise the experience you get as a younger dancer helps build up to those moments."
Now 30, Garbowski has noticed her body does not bounce back as quickly as it used to, especially after some of the more intensive roles such as Myrtha, which requires a lot of jumping,
so it is important for her to look after herself.
"Maintenance and treatment, it's so vital as you get older. It comes so quickly."
It is one reason she really feels for dancers in other countries, who have been unable to get to perform due to Covid.
"A year in ballet is like 10 in a regular career. I have so much respect for those still going in their living rooms. Nothing can truly replace ballet class."
Even after New Zealand's comparatively brief lockdown, the dancers noticed it, she says.
"The best way to keep in shape and keep up your physical endurance is a steady workload. So we are lucky."
To see
Giselle, Royal New Zealand Ballet
Regent Theatre, Dunedin 
June 9