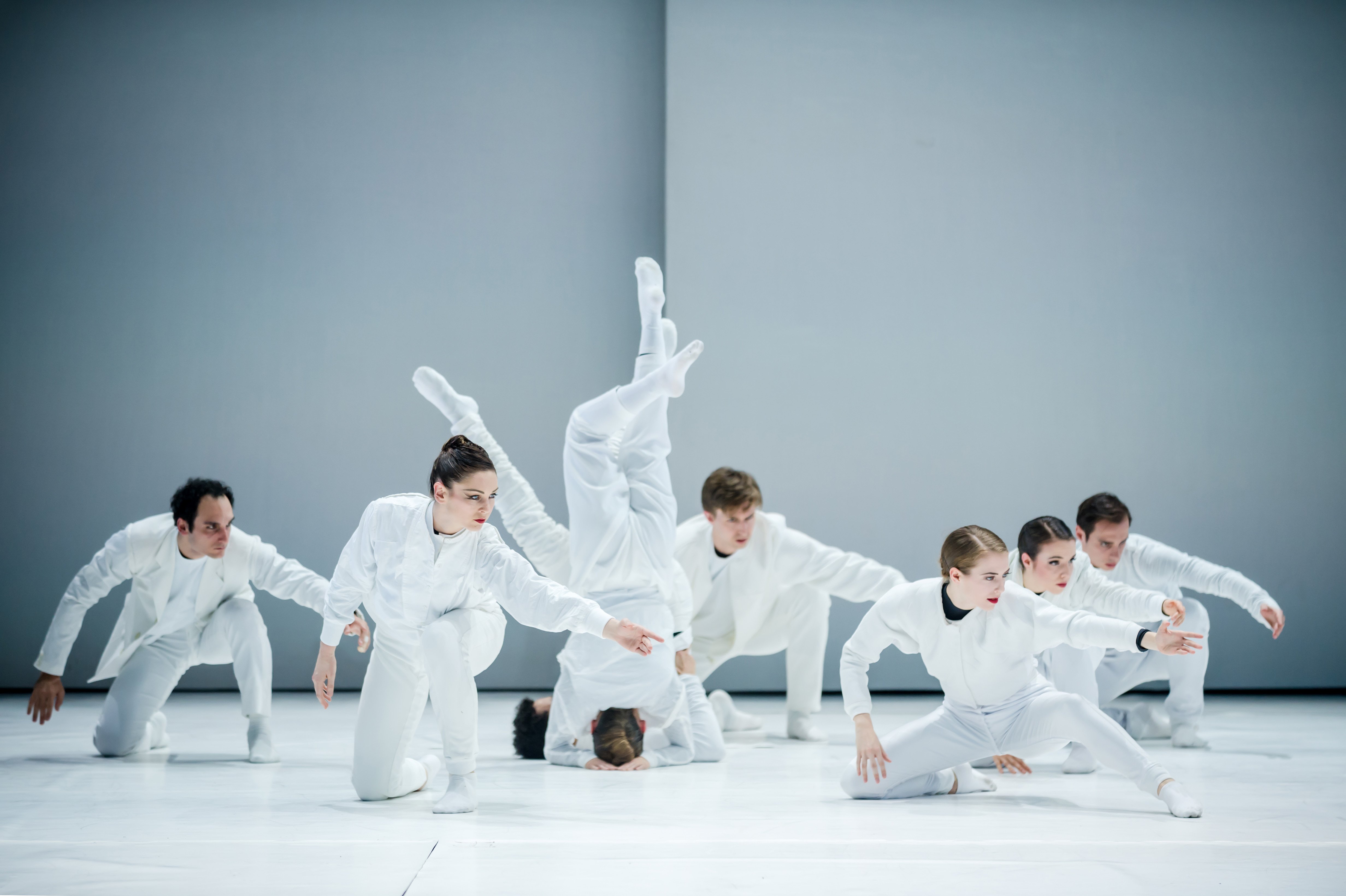 Christchurch-born choreographer Corey Baker's visit to the Antarctic has made climate change a reality for him. He tells Rebecca Fox how the experience influenced his latest work, The Last Dance.
Corey Baker is a vegetarian, rarely buys new clothes, uses a keep cup and does not drive or use plastic.
He has always been environmentally concerned and liked to do his part, or so he thought until he visited the Antarctic.
As part of Antarctica NZ's Community Engagement Programme, designed to catch the public imagination and get people learning and understanding more about the Antarctic and the Southern Ocean, he and Royal New Zealand Ballet dancer Madeleine Graham travelled to the southernmost continent to create and perform the first public dance there.
The pair, along with a film-maker, created Antarctica: The First Dance which premiered on Earth Day in the United Kingdom earlier this year. It celebrates the Antarctic and is uplifting in tone, he says.
"Right at the end of the film we tell you, while you have been watching, 860,000 tones of ice has melted. We were taking in the beauty and scenery but at the same time we were learning the horrible facts and seeing with our own eyes that this place is changing and is going.''
It was a project that was two years in the making and opened United Kingdom-based Baker's eyes to the impact climate change is having on the Antarctic.
"I was like holy f***, this sh** is real.
"The reality that my children and my children's children will probably not be able to go and see what I saw, is pretty disturbing and distressing.''
Humanity has been blind to its carbon footprint and ignorant of its effects, he says. "It is very, very destructive.''
Despite having learned about climate issues before going to the Antarctic, it took Baker going there to "shunt it to the core of his being''.
"Oh, my goodness, this is just not OK. In creating The First Dance in Antarctica, I also realised I was probably creating the last dance in Antarctica, because it's going to go. That was kind of the inspiration (for The Last Dance) and tonally this work is totally different to the film.''
Baker now feels he has a responsibility to talk about the southern continent and its challenges at every opportunity, and make works about it.
He says he realises that for most people his age buying a house is their biggest investment in the future.
"Our society is structured [so that] I will buy a house to live in and my kids will have an investment and that is as far as we go. But there is a bigger investment we need to make into the future, and that is in the planet.
"But we can make change. We can be active about it.''
The realisation that so many took places such as the Antarctic for granted inspired his latest one-act ballet for the Royal New Zealand Ballet, which will be performed as part of the company's current Dancing With Mozart tour.
Four weeks before opening night, he began working on The Last Dance.
"It's a very ambitious piece and it hasn't had the longest period of time to be curated and workshopped on stage.''
Baker had to decide how "in your face'' about climate change the work should be but decided to "abstractify it'', making it more of a metaphor.
"There are so many metaphors [in it]. This work is more abstract.''
He chose Mozart's Requiem in D Minor for part of the work because the composer did not finish it before he died, and as it was about mourning, or a piece of work that mourns death and dying.
"For me, this is a requiem for Antarctica, for losing Antarctica.''
To represent this, Baker created an abstract Antarctic.
"It is this beautiful white perfection and the dancing is nice and long.''
In a large box on the stage, in this abstract representation of the "world'', two dancers in black dance away, becoming "twitchy and glitchy'' in their movements.
That soon affects the dancers on the "ice'' and as that happens, the white of Antarctica starts to turn to black.
"Initially, that was going to be quite violent but then we decided to wrap it in a party scene, with disco lights. It's almost fun to watch. For me, that is a metaphor. I wanted to say, `we know it is happening but are kind of oblivious to it'.
"We'll have our parties but this is going on in the background and we don't even notice it.''
So the dancers in the box carry on oblivious to what is happening, as all the white turns to black.
"Then it becomes too late. Whilst we've been ignorant and oblivious, the ice has melted.
"All that ice has to go somewhere, it's going to flood out: it floods the box in the end.''
Coming to the end of production week, Baker described his feelings as "a mixture between pure exhaustion, a heightened state of anxiety, all combined with this beautiful drug called adrenaline''.
"Those three make this incredible state that you can only ever compare with production week. It's like a drug fixture. We need the fix.''
Seeing the work's dress rehearsal was an incredibly intense experience for Baker as the technical run the night before had not gone well.
"It was the first time the set, projection, the dancing the costumes all came together and it was a car crash.
"I was sitting there - I was genuinely mortified. I didn't sleep all night. I watched the video of it 100 times. In the morning, I was getting a bit melodramatic so I pulled myself back.
"I went into problem-solving mode. I watched the video trying to figure out, in the short time we had, what can we change to make it more to the vision of what I wanted it to be.''
At the dress rehearsal, the dance was much closer to what Baker wanted and having, for the first time, fresh eyes on the piece helped.
"This is my 15th show. The more I do, the more devices I know how to structure in an arc of a show to help an audience along. But you never know where it's going to land. That is the exciting part in a way.
"I felt a great sense of relief at the dress rehearsal because what I saw, in my opinion, worked and the crowd really responded well to it, way more well than I thought they were going to. I was so surprised.''
Being able to create the work and have it performed in New Zealand means a lot to Baker.
"It's amazing to be creating here in New Zealand, and a ballet that I think really connects with New Zealand, because obliviously we are the closest to Antarctica. And Christchurch is a gateway city to Antarctica.''
Baker left New Zealand at age 15 for ballet school in Australia and by 17 was dancing for a company in Switzerland in front of 2500 people a night.
"I am very ambitious. Everything that has happened, has happened because I wanted it to happen. I did what I had to do to make it happen.''
Then at 25 he moved to the United Kingdom, where he has lived for 10 years. He has continued to dance, develop his career in choreography and run his own dance company.
"We do a lot of crazy stuff.''
His career path meant even his mother had never seen him perform before, let alone watch a ballet choreographed by him.
She was there for the opening night of The Last Dance, in Wellington, and friends and family in Christchurch will also get to see it.
"To have it performed where I grew up is exciting, really cool.''
What also made this piece special for him was that it was being performed between "two of the best choreographers in the world''; Balanchine's classical ballet and two Jiri Kylian contemporary works.
"It makes me sick. It's pretty cool. Jiri Kylian has been an idol of mine since forever. To have his work come after mine - I love it. The pressure over the last year and half that I've known I'd be doing this, has been sitting in my tummy.''
His fascination with taking his work "to the land'' is not destined to end with the Antarctic. Next up is Mt Everest.
"I naturally go after extreme locations or random locations outdoors. The first time I saw ballet was in Hagley Park, when I was 7. It was a free outdoor performance. I come from a single-parent mother [and] we couldn't afford to go to anything.''
So as well as searching out the extreme, he also believes strongly in free and accessible dance and sees the digital mediums available now making those opportunities greater.
"Without free and accessible art, I wouldn't have had the career or life I've had. Therefore I feel a great sense of responsibility.
"It genuinely excites me, the challenge and the visceralness of the performance.''
The show
Dancing with Mozart
Royal New Zealand Ballet
June 16 at the Regent Theatre