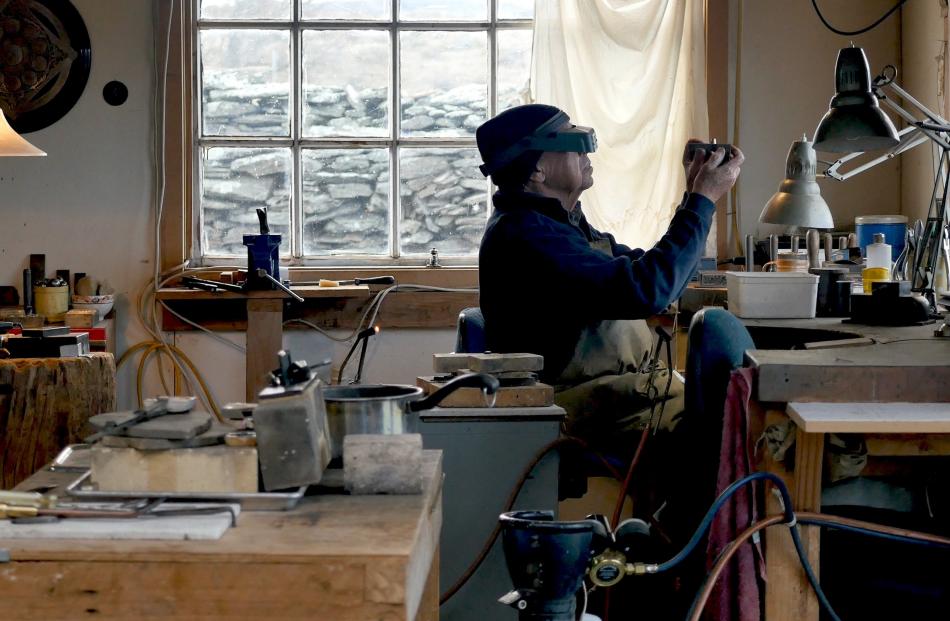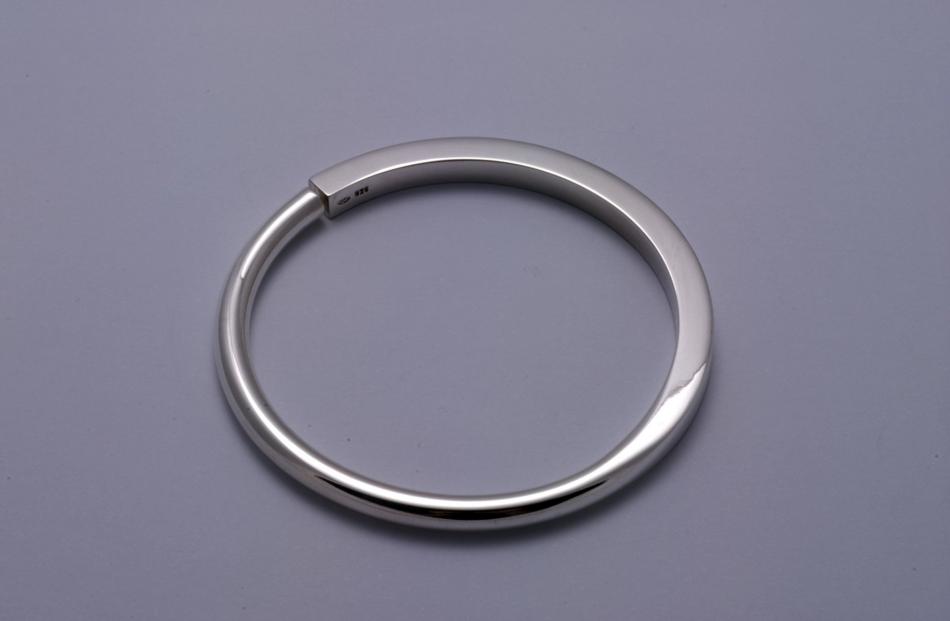 Kobi Bosshard is widely known as the grandfather of contemporary New Zealand jewellery and his daughter is a film-maker, so it is no surprise she chose to document her father's life and works, finds Rebecca Fox.
At just 20 Andrea Bosshard first filmed her father creating in his Dowling St workshop on Super 8 film.
So the idea of telling her father, jeweller Kobi Bosshard's, story isn't new.
''In a way, it has a similar feel to the current film, in that it is told from a self-reflective point of view, but the new film is a much more sophisticated version of that very short, very rough first effort, some of which is included in this film.''
It was only four years ago that the idea of making a more comprehensive film came to fruition.
''There was an awareness on our part that as Kobi gets older his particular way of approaching his work is not as common.
''He has stuck at his craft, his trade, for well over 50 years, and is still as dedicated to it now as he was then. Young people today are told they will change their career path five or six times, so in a way this is an antithesis of that fragmentation that is going on.''
A book and travelling retrospective show of Bosshard's jewellery career has also been released.
But Andrea and partner Shane Loader were more interested in the overall shape of Bosshard's life - his relationships with family, friends, his love of mountain climbing as well as his passion for gold smithing.
''It must have some sort of impact on your work, whether you know it or not.
''You forget about the unimportant things - what you eat, read, how you exercise. It all has a bearing on who we are as people.''
As well as filming her father at work in his Middlemarch studio, she also followed him and her mother Patricia on a trip back to Switzerland to visit family and friends.
''It was nice spending that time with both Kobi and Patricia, not in the role of daughter or child, but looking at their lives from a different perspective.''
Old photos and film of Bosshard climbing mountains and of her parents' meeting, marriage and early family life in Akaroa are also shown. As are some of the letters Bosshard wrote to his daughter when she moved away from home at age 19.
''The mountain landscape is incredibly important to him and my mother.''
It also gives glimpses of the couple's time as activists protesting against the Aramoana Smelter and apartheid.
While Andrea had an idea of what she wanted to achieve in the film as far as it being a self-reflecting journey, she found the
film became more about getting older and death than she had first imagined.
''It's part of life. Kobi's 79. He's slowing down.''
She was in Middlemarch just fiddling with a new camera when her father got a call about his oldest friend being diagnosed with terminal cancer.
''Incredibly I'd turned the camera around and caught the conversation and caught the impact when Kobi turned around and looked straight at the camera. It's rough as guts but that is when we knew this is a theme.''
Editing the film gathered over those years was a ''big job''.
''We had a huge amount of material. We had to get rid of material we loved deeply. We knew how to finish the film.''
Having completed the filming, Andrea found, unsurprisingly, she was immensely proud of her father's journey and his tenacity.
''You get a sense of how much his work is loved by a lot of people and the role his jewellery has played in their lives.''
Andrea can remember spending a lot of time as a child in his workshop, watching Bosshard work and making the film had really concentrated that view.
''I loved seeing that process happening in front of me.''
She admits the film is not an objective view of his life as it was also very much about her and the opportunity to tell family stories Bosshard no longer told.
''It's acknowledging my own subjectivity in the film. Kobi was very happy with that position.''
While he had been very aware of family history, he was not particularly interested in it.
''He's more interested in living in the present.''
Andrea is happy at the final product. ''It's a very touching, very gentle film.''
Bosshard and his wife had seen a rough edit of the film and ''both loved it''.
''It can be quite confronting to see your life in that way. But I think that is why Kobi trusted us, he knew we'd treat the subject with respect and with love.''
While Andrea and Loader, who are independent film-makers, are used to people telling them others will not be interested in their work, they had proved them wrong time and time again, she says.
''It is a story of a migrant and of a person who has been incredibly significant in terms of New Zealand jewellery.''
Bosshard's trade and craft ethos has transcended the generations with Andrea's daughters also pursuing careers where they use their hands.
''It's had an impact on the whole family. It has continued through the generations. I love that.''
For Andrea, the film also marked a change in her life. She and Loader are moving from Wellington to join her parents in Middlemarch.
Two of their three girls are living in Dunedin, so the the time was right to sell up and move south.
They plan to build an off-the-grid home on her parent's land.
''We'll be neighbours and we'll carry on making films. Where ever we are located we make use of what is offered there.
''We're very excited to head south. I'm looking forward to having an every-day relationship with Kobi and Patricia.''