Michael Mosley has brought to television some of the finest programmes about science known to mankind.
I don't think that's going too far.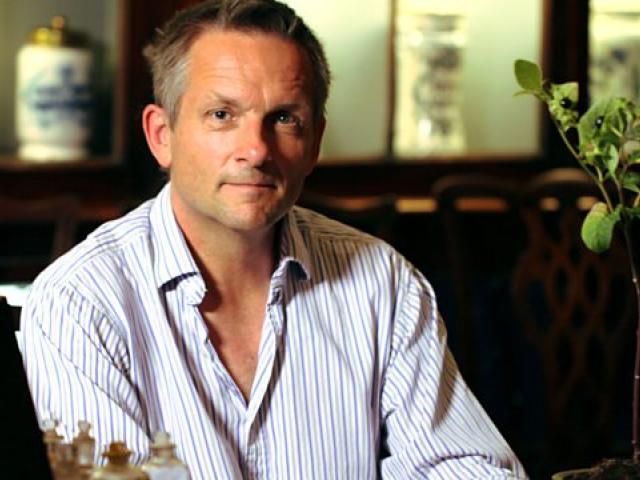 It is hard to pick highlights, but this very column included his show Pain, Pus and Poison: The Search for Modern Medicines in its annual highlights in December 2014, when we were too lazy to preview anything, and instead put together a list of things we'd already seen.
Pain, Pus and Poison followed the development of anaesthesia, which made being cut by sharp knives and having your innards rearranged massively less unpleasant.
There is no doubt, Mr Mosley does put together some fine shows about biology and medicine, and his latest, Nine Months That Made You (aka Countdown to Life: The Extraordinary Making of You), continues a tradition of great documentaries he has made since 2007.
Our man was born in Kolkata, India, studied philosophy, politics and economics at Oxford, and worked as a banker in London before studying to become a psychiatrist.
He became disillusioned by that discipline, and once he graduated, Mosley joined a trainee assistant producer scheme at the BBC.
The rest, of course, is television documentary buffs' history.
His latest effort to be broadcast in New Zealand started on Prime on Sunday evening, but can probably be found somewhere, and still, happily, has two episodes to go.
It is, rather obviously from the title, about how humans are put together by throwing a few cells and some genes with a list of instructions into a womb, and cooking for nine months.
It also shows what can go wrong, and perhaps should not be watched by prospective parents.
The show starts by looking at a young fellow in Rio (and I know we've all been there recently) for whom little went wrong, apart from a boldness and an adventurous spirit that could at some point get him into trouble.
We meet this young gentleman 840m in the air, walking a tightrope just 2.5cm thick, wobbling precariously over a ridiculous ravine.
The act, Mosley tells us, takes ``extraordinary youth, courage, and sense of balance''.
That, we are told, all came together in the first nine months, as all the bits were joined up to make him the fine (if slightly risky) physical specimen he is today.
But we also learn quite quickly what happens when things go wrong, where genetic instructions go awry and serious human consequences result.
Yes, there is the obligatory shot of the lone but mighty sperm swimming through bodily fluids to breach the defences of the egg, and claim mastery over its new domain in a way only mighty and successful sperms can.
But what a remarkable set of outcomes that little fellow sets off.