This week we review the latest albums from Evermore, Savage, Andrew Bird, Wiley, and The All-American Rejects.
> Evermore. Truth Of The World: Welcome To The Show. Warner.
4 stars (out of 5)
Evermore's third album is not so much a U-turn as a massive step in its evolution. Truth Of The World is one big block of creativity.
In this self-produced concept album, a dystopian world is dominated by a single media entity, the experience portrayed through the voices of three key characters.
Themes aside, at the core of this album are a swag of strong songs.
Using powerful stabs of synthesizer and guitar and riding rhythms both organic and electronic, the brothers Hume mix self-parody with pretence. It's glib, gleeful and very good.
Single download: Hey Boys And Girls (Truth of the World Pt 2)
For those who like: The Who, rock operas, creative ambition
-Shane Gilchrist
---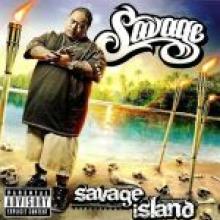 > Savage. Savage Island. Dawn Raid/Universal.
3 stars (out of 5)
The former Demetrius Savelio has every right to pen a track as self-congratulatory as I'm Good. Savage Island, his sophomore long-player has been well-received by a parochial New Zealand media, as the Deceptikonz member basks in the glow of smash hit Swing, a track which has sold upwards of 1.5 million copies in the US.
Comprising gleaming hooks and club-friendly beats by the truckload, every song here sounds like a hit.
Yet the script is a predictable one - topics include being hard, and how great Savage is - but then, this is designed for the club rather than close listening.
Single download: Hot Like Fire
For those who like: Local musos made good
- John Hayden
---
> Andrew Bird. Noble Beast. Fat Possum Records
4 stars (out of 5)
American multi-instrumentalist singer-songwriter Andrew Bird has delivered a beguiling set of chamber-pop songs with his latest solo effort, homing in on an intimate, folksy vibe that borders on easy listening.
Plucked and bowed violin, acoustic guitars, cardboard box drums and Bird's idiosyncratic whistling are supplemented by sparingly used loops, keys and woodwind instruments, creating warmly textured backgrounds over which he elegantly laces his soft-sung vocals.
Bird's wordy lyrics take some deciphering, but therein lies much of the fun.
Single download: Oh No
For those who like: Simon Comber, Sufjan Stevens, New Pornographers
- Jeff Harford
---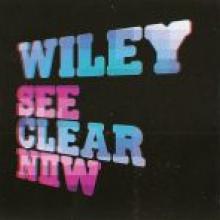 > Wiley. See Clear Now. Asylum/Warner.
4 stars (out of 5)
As spearhead of the Grime movement, Wiley has been pigeonholed as a purveyor of skeletal beats and scattershot rhymes.
Yet for his third album See Clear Now, the east London MC is more concerned with rhythm than atmosphere, an approach confirmed by the volume - and sheer eclecticism - of his guests: dance boffins Hot Chip (whose squelchy analogue tomfoolery enlivens Step By Step), producer du jour Mark Ronson, and even soul band The Dap Kings.
The end result is an ambitious and accessible amalgam of genres, which, in a perfect world, should ensure instant crossover appeal.
Single download: Step By Step
For those who like: Rappers who push boundaries
- John Hayden
---
> The All-American Rejects. When The World Comes Down. Interscope.
2 stars (out of 5)
From the opening cheesiness of I Wanna, it is evident that there hasn't been a quantum shift in the All-American camp. AAR knows its fan base and is not about to disappoint, which is a shame.
They can obviously play and the studio technique is sharp, so why sound so bland? When the World Comes Down sounds like the soundtrack to an American teenage drama where everybody has perfect teeth and eating disorders.
It reeks of instant gratification for the attention-deficit generation. Though such negativity will have no effect; fans of vapid sing-alongs will download it in droves.
Single download: I Wanna
For those who like: Their rock to be here today, gone tomorrow
- Mark Orton