This week we review the latest albums from The Kissaway Trail, Brant Bjork, Robyn, Tame Impala, and Julia Deans.
> The Kissaway Trail. Sleep Mountain. Border Music.
3 stars (out of 5)
Danish five-piece the Kissaway Trail mixes the fractured, elfin-style vocal of Sigur Ros with the epic, symphonic thrust of the likes of Arcade Fire - picture ragged flags held aloft as intense young men stride through bleak winter landscapes, driven ahead by bombastic drumming and chiming guitars.
Strings, banjos and mandolins all add to the dense sonic panorama, and at times the effect is genuinely rousing, but it's difficult to go the full distance on a march that has no destination.
Perhaps that's because this route has been followed too recently by the band's more obvious influences.
Single download: SDP
For those who like: Arcade Fire, Band of Horses, The National
- Jeff Harford
---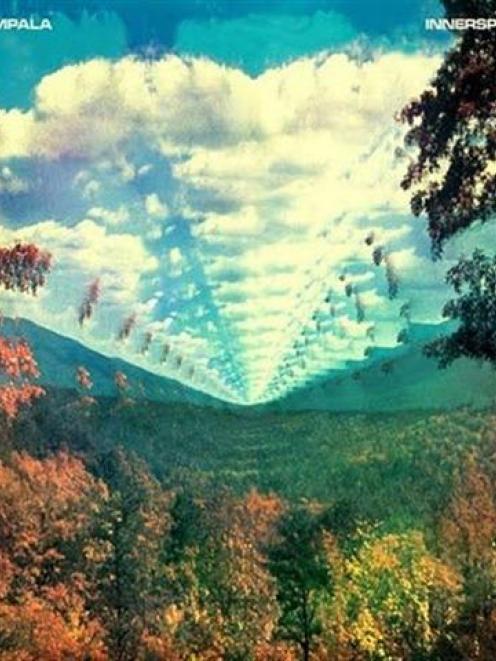 > Brant Bjork. Gods and Goddesses. Low Desert Punk.
2 stars (out of 5)
Dial in the heavy bass, roll one for the road, slide the windows down and floor it through the Southern California desert.
The blueprint for stoner rock hasn't changed much over time, and Brant Bjork (ex Kyuss and Fu Manchu) sticks to what he knows in Gods and Goddesses.
It's a familiar ride from the get-go - driving riffs, the big bass, a barrage (in places) of percussion - but Brant also stretches a little, wigging out on a couple of psychedelic solos, and decelerating into a slow jam to close out the album in Somewhere Some Woman.
Single download: Somewhere Some Woman
For those who like: Kyuss, Queens of the Stone Age, Lenny Kravitz
- Paul Mooney
---
> Robyn. Body Talk Pt 1. Konichiwa Records.
4 stars (out of 5)
The first in a proposed trilogy of albums to be released this year by the Swedish pop wunderkind, Body Talk Pt 1 sees Robyn, a risk-taker by trade, maintain the exuberance that marked her self-titled 2007 offering.
The mere eight tracks fly in the face of pop-tart excess and with the expert mingling of slinky dancefloor gyrations and sensual, lovelorn balladry (her sumptuous vocal in Dancing on My Own is a touch of humanity let loose among the sequencers), the album is a preview of a young woman evolving into a unique force in pop.
Single download: Dancing on My Own
For those who like: Bjork, Goldfrapp, Lady Gaga
- John Hayden
---
> Tame Impala. Innerspeaker. Modular Recordings.
3 stars (out of 5)
What motivates a young Perth quartet to create '60s-style psychedelia? Perhaps they were exposed to The Piper at the Gates of Dawn in the womb - it certainly sounds like it. Lush analogue grooves, glistening guitars and singer Kevin Parker's uncanny Lennon-isms: Innerspeaker is crafted with reverential attention to the recording nuances that inspired them.
Consumed in one sitting, Innerspeaker can come across like one long acid-infused wig-out, but in bite-sized chunks, Tame Impala's woozy hypnotics expose unforeseen hooks.
Single download: Desire Be, Desire Go
For those who like: Quicksilver Messenger Service, Doves, The Electric Prunes, The Beatles
- Mark Orton
---
> Julia Deans. Modern Fables. Universal
.
4 stars (out of 5)
As singer, songwriter and guitarist for Fur Patrol, Julia Deans has penned more than a few strong songs over the past decade (Lydia, Pet, Precious, to name a few) yet, on the evidence of her debut solo effort, the best is yet to come.
A showcase for a voice that ranges from sultry jazz whisper to pop-rock howl, the 10-track Modern Fables includes the APRA Silver Scrolls-nominated A New Dialogue, a song that reaffirms Deans' delightful mix of power and frailty.
Elsewhere, she refines her country chops (and harmonies) on High And Clear, while Run is an instinctive and intimate highlight.
Single download: The Wish You Wish You Had
For those who like: Rickie Lee Jones, Frente.
- Shane Gilchrist
---