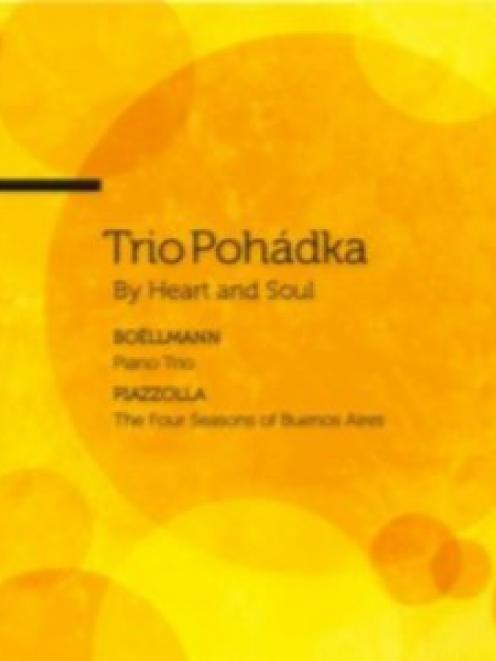 Subtitled ''By Heart and Soul'', this disc was inspired by a cancer research scientist, Czechoslovakian Petr Tomek.
Finishing his PhD at the Auckland Cancer Society Research Centre, he is also the pianist who formed the Trio Pohadka (meaning ''fairy tale'' in Czech) now with medical student and violinist Shyam Sankaran and Lisa Chung, a doctor of musical arts, on piano.
Although not professional musicians, the trio has been helped to make this CD with proceeds from sales going to the Cancer Society for research. Leon Boellmann (1862-1897) was born in Alsace.
After the Franco-Prussian War he went to Paris, won student prizes and became organist at St Vincent de Paul. He composed six orchestral works including a symphony, a few sonatas, songs and numerous works for organ and songs in his sadly short lifetime.
Piano Trio in G major is one of his only two chamber music works.
It is in two large parts: connected introduction and allegro followed by a slow movement, while the second part has a joined scherzo and finale. Modern French idioms with Gregorian modes to imaginative and romantic effects are used effectively.
The disc closes well with Piazolla's sprightly take on the Four Seasons, using his popular Nuevo-tango style combining the tango snap and beats with jazz elements.
The work has been arranged in various versions and here works reasonably well for piano trio. There are 56 minutes of pleasing music from both items. This CD is available for $20 at Marbecks, or from www.marbeckclassical.co.nz assisting the cause.
Highlights: New music and popular tangos.