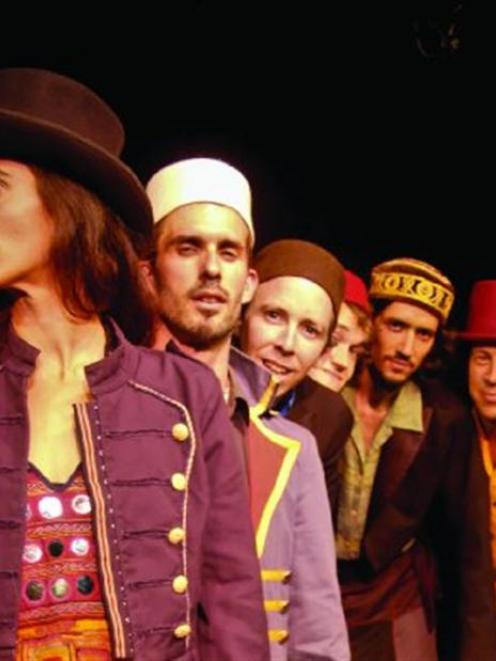 The five-piece Mamaku Project visits the South next week as it promotes its second album.
Project co-leader Tui Mamaki says she met co-founder Monsieur Escargot in France in 2004, in a case of "musical love at first sight".
"This sparked the beginning of a co-creative journey that led us through India and back to Aotearoa/NZ, where we settled on the west coast of the North Island to record our debut album Karekare in 2007," she says.
Two years later, the project is about to launch its second release.
Mamaki says they are a project and not a band for a couple of simple reasons.
"It's a project because it is open-ended, because it is about the music, the ideas, the collaborations, and the travels.
" 'Band' is not so inspiring as a word."
Mamaki handles vocals for the project, while Monsieur Escargot covers bass and keys. They are joined by John Ellis on woodwind and percussion, Finn Scholes on trumpet and flugelhorn, and Simon Walker on drums.
Their accordion man, Craig Denham, is not on the tour.
Arguably the band's biggest gig to date was at Womad in 2007, which Mamaki describes as "a privilege".
"[It was] a great encounter with those audiences."
This column asks all who appear in it to say how they would describe their music to a deaf person, to which Mamaki replied: "Music that makes elephants dance".
She says the main thing people can expect from their show is variety.
"Wild flavours of French cabaret, flirting with the earthy grooves of Pacifica-dub. Our show Mal De Terre is an intoxicating affair of multilingual noir poetry, made on the wings of electro-oriental jazz, spliced with a sprinkling of circus."